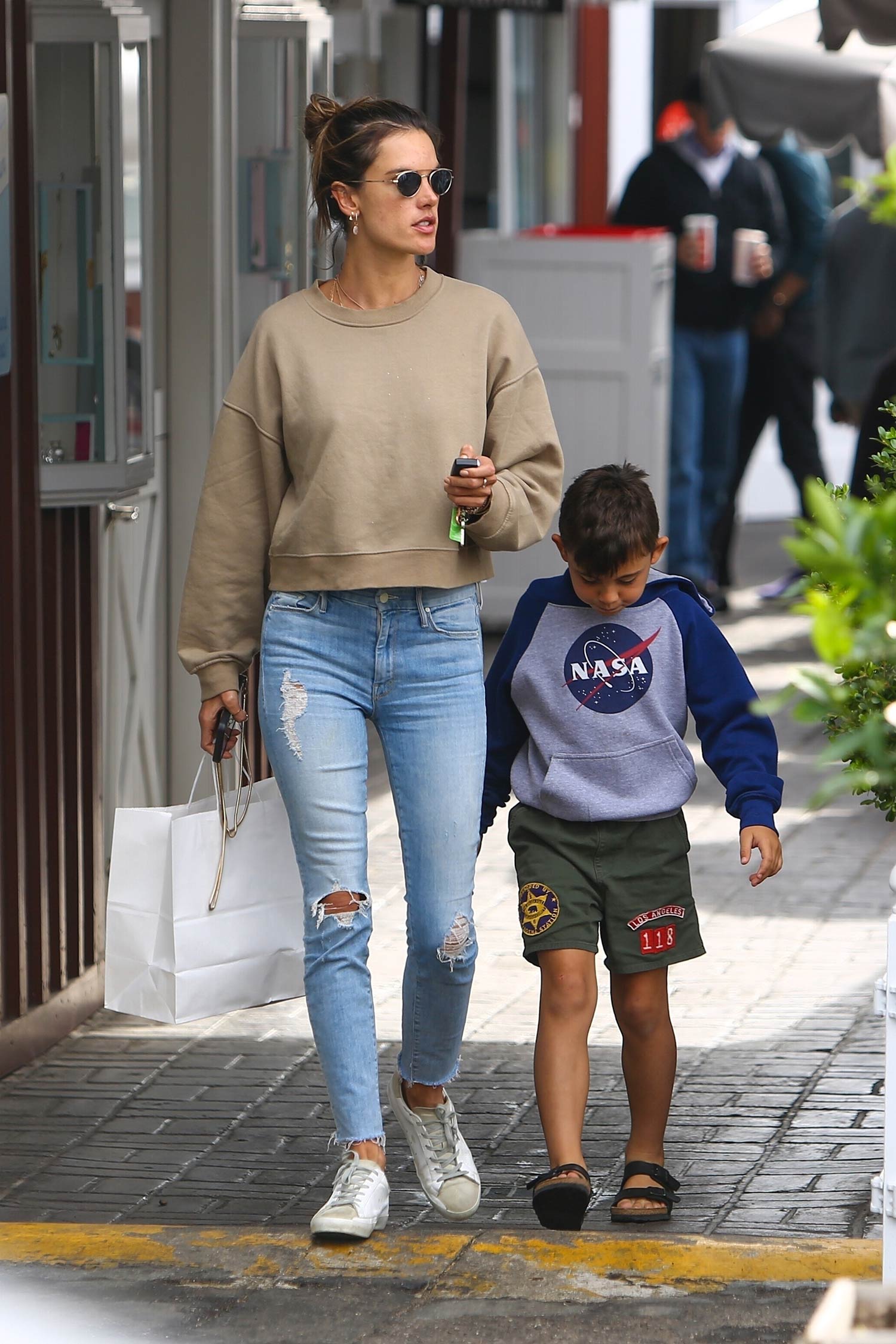 Alessandra Ambrosio was pictured out for breakfast with her kids in Brentwood, California a little while ago. We don't see her that often on The Jeans Blog anymore, but she did used to be a regular as she was always wearing her jeans, especially RE/DONE Levi's.
For her outfit here though, Alessandra went back to her old roots and wore a pair of MOTHER Denim Skinny Jeans which she styled with a beige sweatshirt and some Golden Goose sneakers. MOTHER was a love for Alessandra a couple of years ago, like it was for most celebrities, so it's nice to see her back in their denim and looking good in them. I always thought they fit everyone very well.
I've noticed that there isn't any specific trends at the moment, like here these have raw frayed hems and lots of distressing, along with a stretchy fit. Raw hems used to be a hot topic a couple of years ago, but now they seem to be a classic as much as a regular hem is. Anyway, what do you think of Alessandra's easy and casual style here? Do you dress like this for errands?
Shop MOTHER Denim at Shopbop.com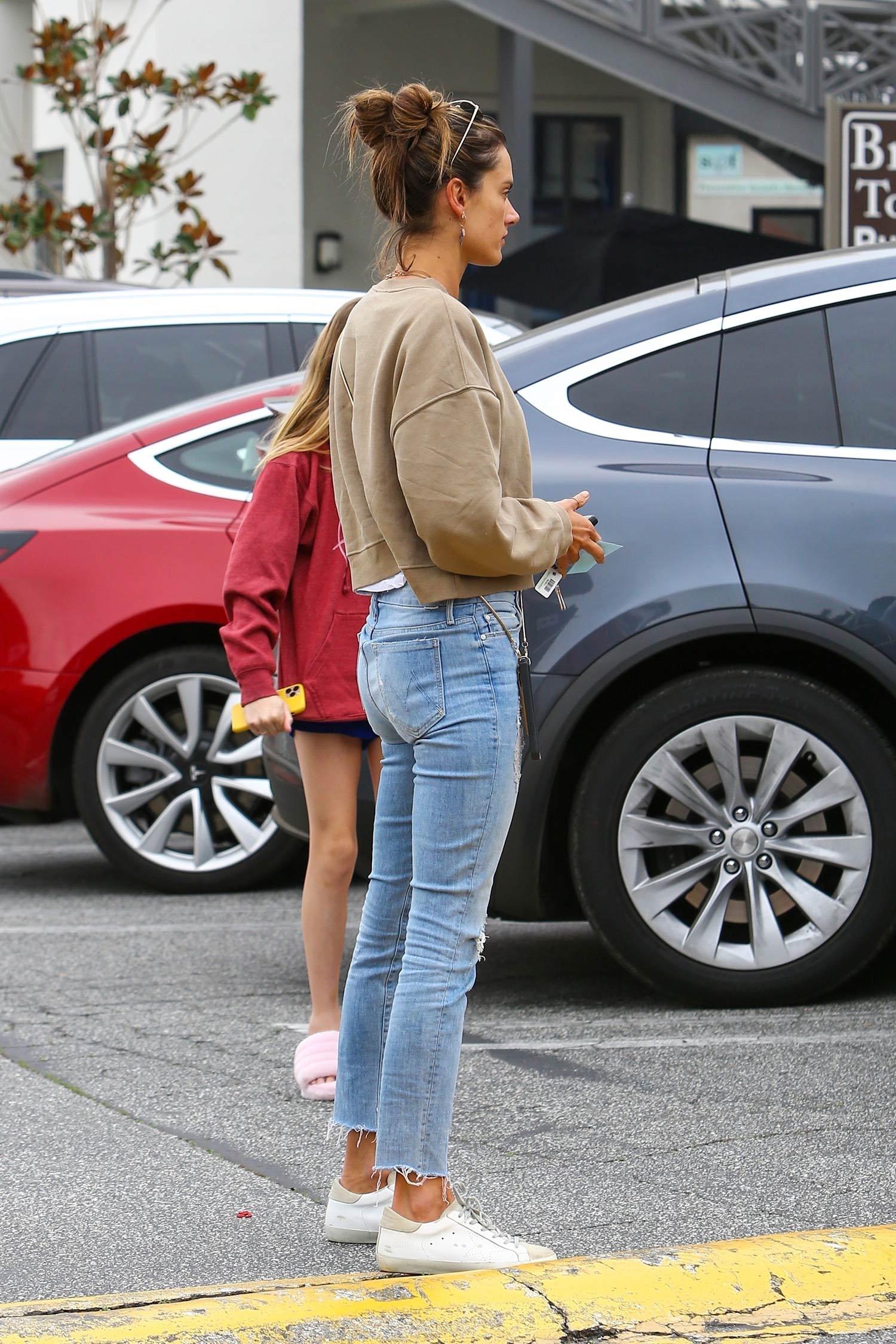 Image Credit: BACKGRID