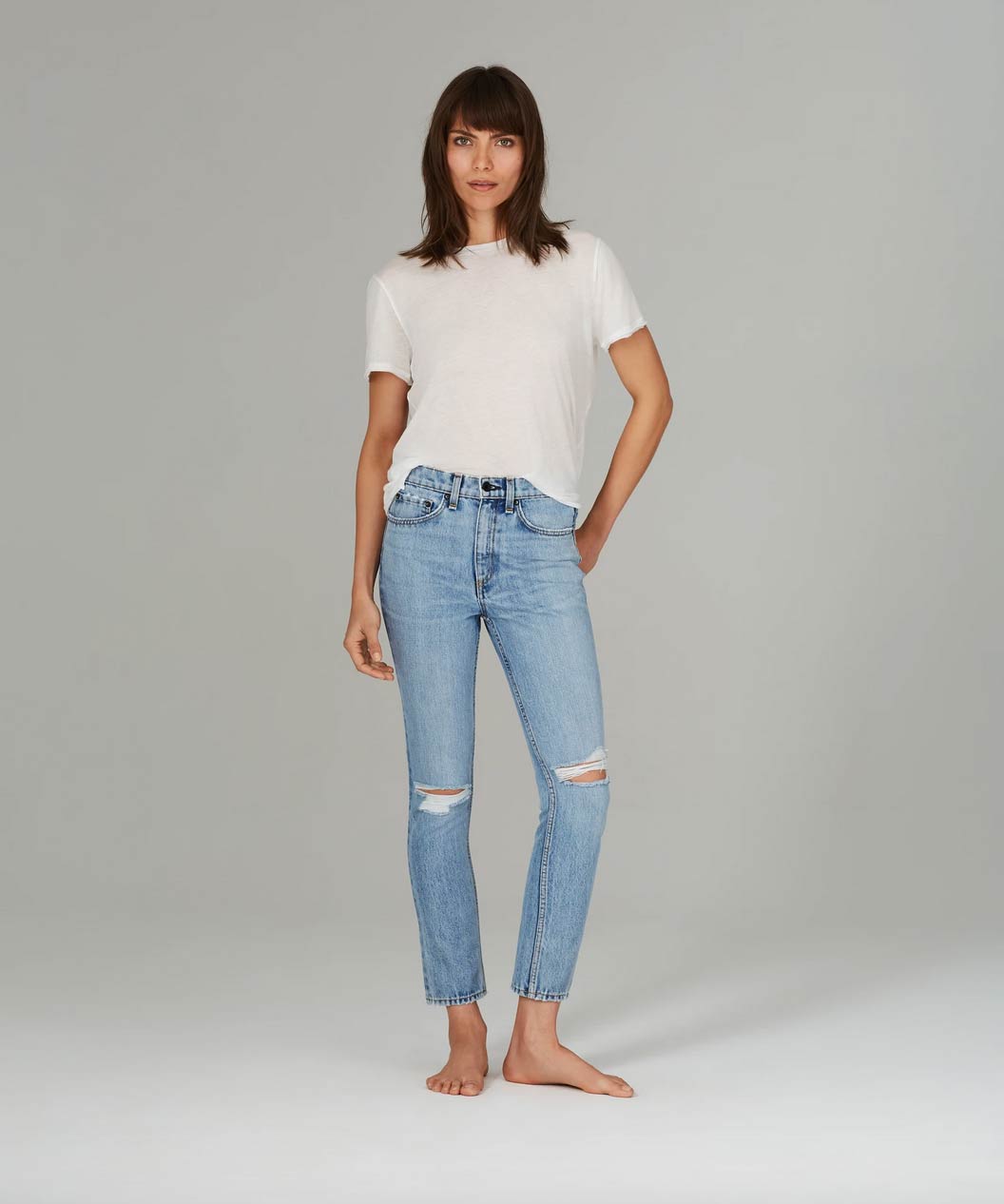 There's a new (ish) denim brand on the scene and it's called ASKK. It was founded by two longtime colleagues and friends in late 2017, who loved clothes (especially denim) but were bored of the current atmosphere and chasing trends, forgetting about the core pieces. They felt strongly about 3 different things when creating the ASKK line, and those were: Using the best fabrics (they mostly use Japanese), producing in Los Angeles, and designing clothes for everybody and every body. ASKK pride themselves on making core denim, so if you want to dress your jeans up with some trendy pieces, you can, but if you want to dress them down with a simple t-shirt, that works too.
And for those of you wondering, 'ASKK' is the girls initials put together, which I think is really cool! Here is a little background on the duo:
Andrea has over 17 years of experience on the business side of fashion, namely launching the Rag & Bone direct to consumer business and working with brands such as Paul Smith and Salvatore Ferragamo. She has always had a focus on the consumer and what she wants. She has never been driven by runway shows or trends. Andrea listens to the consumer and makes clothes they genuinely want to wear.
Katrina is somewhat of a denim expert. She started her career at J Brand as its very first employee, helping to create and launch what has become one of the most relevant denim brands. After J Brand, she moved onto Rag & Bone as the first denim designer (yep!). There, she helped to launch and build its denim category, which is a cornerstone of the brand's business, and some of the most iconic jeans out there today.
They have 3 new styles that just launched on Shopbop though, which I've shared with you here, and a few more pieces on their own website, like these two skinny jeans. I think they are doing a great job with the different washes they are creating. I can't say I'm a huge fan of these trouser style fits, but I do like the skinnier options on their own website. Have any of you heard of ASKK or tried the brand yet? Let The Jeans Blog know!