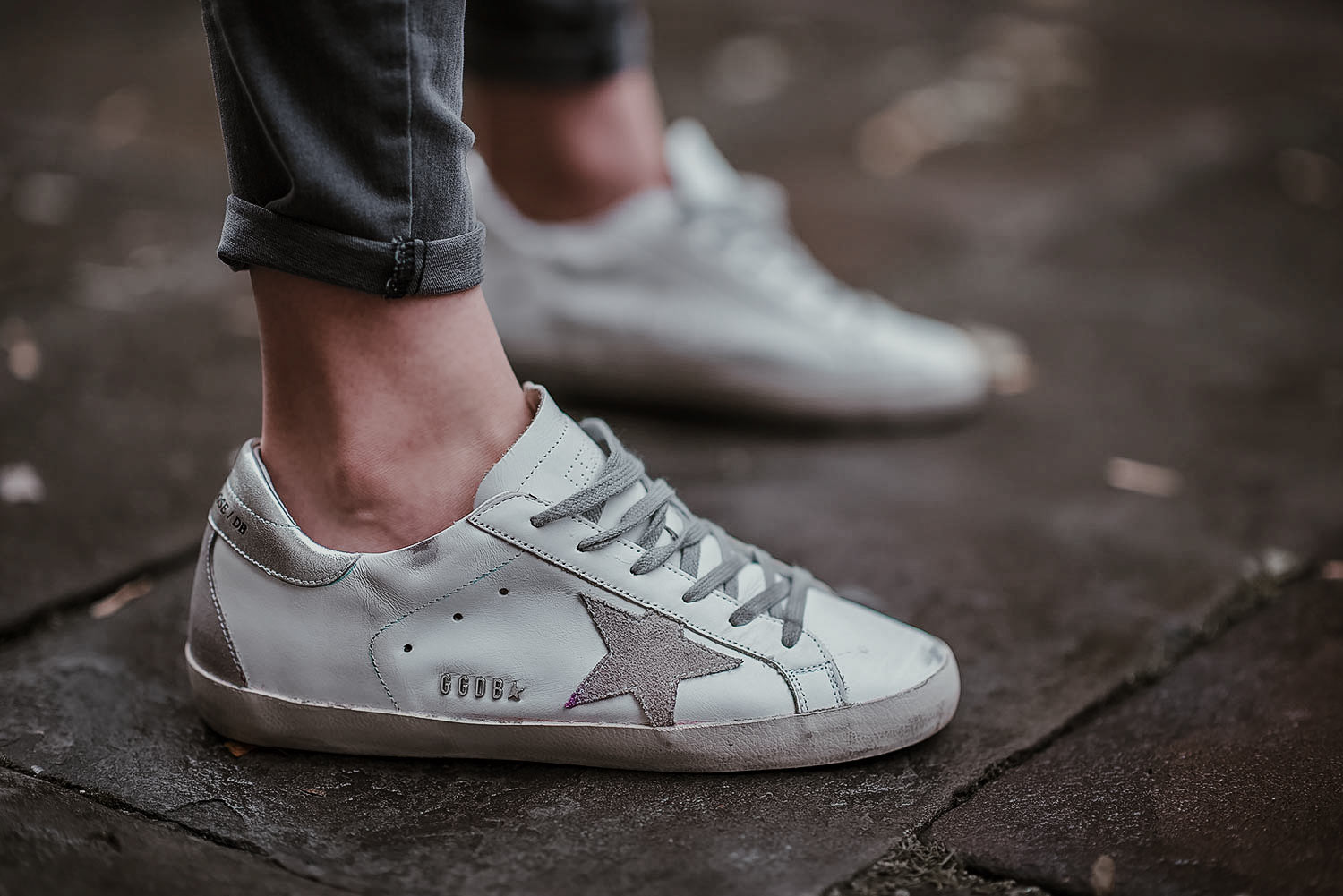 Golden Goose Sneakers Look Amazing With Jeans
This post is a little different for The Jeans Blog, but equally as relevant! If you're ever looking for a perfect pair of sneakers to wear with your jeans, Golden Goose Deluxe Brand are it! Now this post isn't sponsored by the brand in any shape or form, I'm basing it off my love for their shoes and how amazing I think they are with our beloved jeans.
My favourite way to wear their low tops is with my jeans cuffed or cropped, so you have ankle showing between the bottom of the jeans and the top of your Golden Goose. This creates such a sleek silhouette, you can't go wrong! If you're opting for their high tops though, a super skinny jean, tucked into the opening of the sneaker, is always a good idea as it keeps things look clean!
My reasons for loving Golden Goose sneakers are for a few reasons:
The shape and design of the shoe
The broken in, battered look
The comfort
The shape and design is amazing because they're really low profile, extremely sleek, and slim, so they don't ever make your feet look bulky. I have size 40 feet, and instead of sneakers making my feet look wide or long, these actually create the illusion of them looking smaller, which I really appreciate. Flat shoes that actually make your feet look dainty? It never seemed possible, but it's true.
The broken in and battered, worn look is ideal for everyday use because you're not worried about ruining or damaging your brand new shoes. I think this only adds to the overall look of them too, which is perfect for that casual, just got dressed vibe that a lot of us want with our skinny jeans.
The comfort level on these is also really good. They're a stiffer shoe and very well made, but I haven't had any issues with them hurting my feet and I have very delicate skin that blisters easy. The standard, basic and classic pairs seem to be just fine! I wear mine looser though with the laces undone, so that might help with them not ripping my feet up.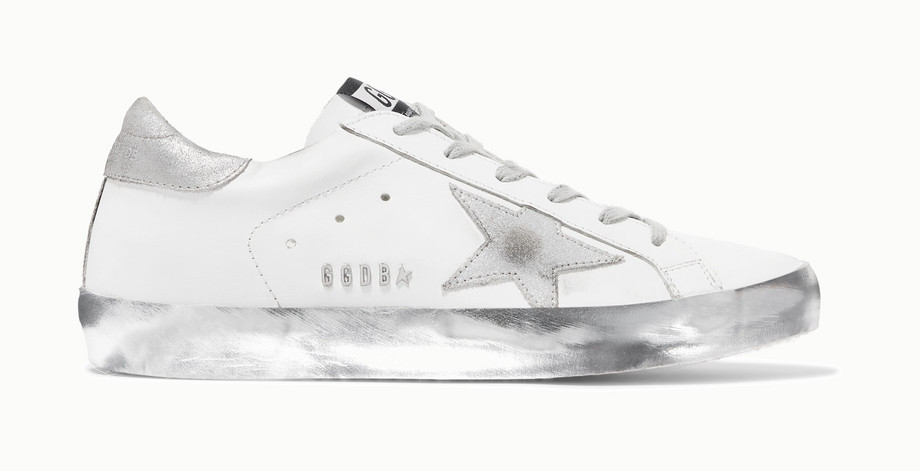 A plain silver pair against white leather, you can't go wrong with these for a classic statement! Click here to buy this pair above!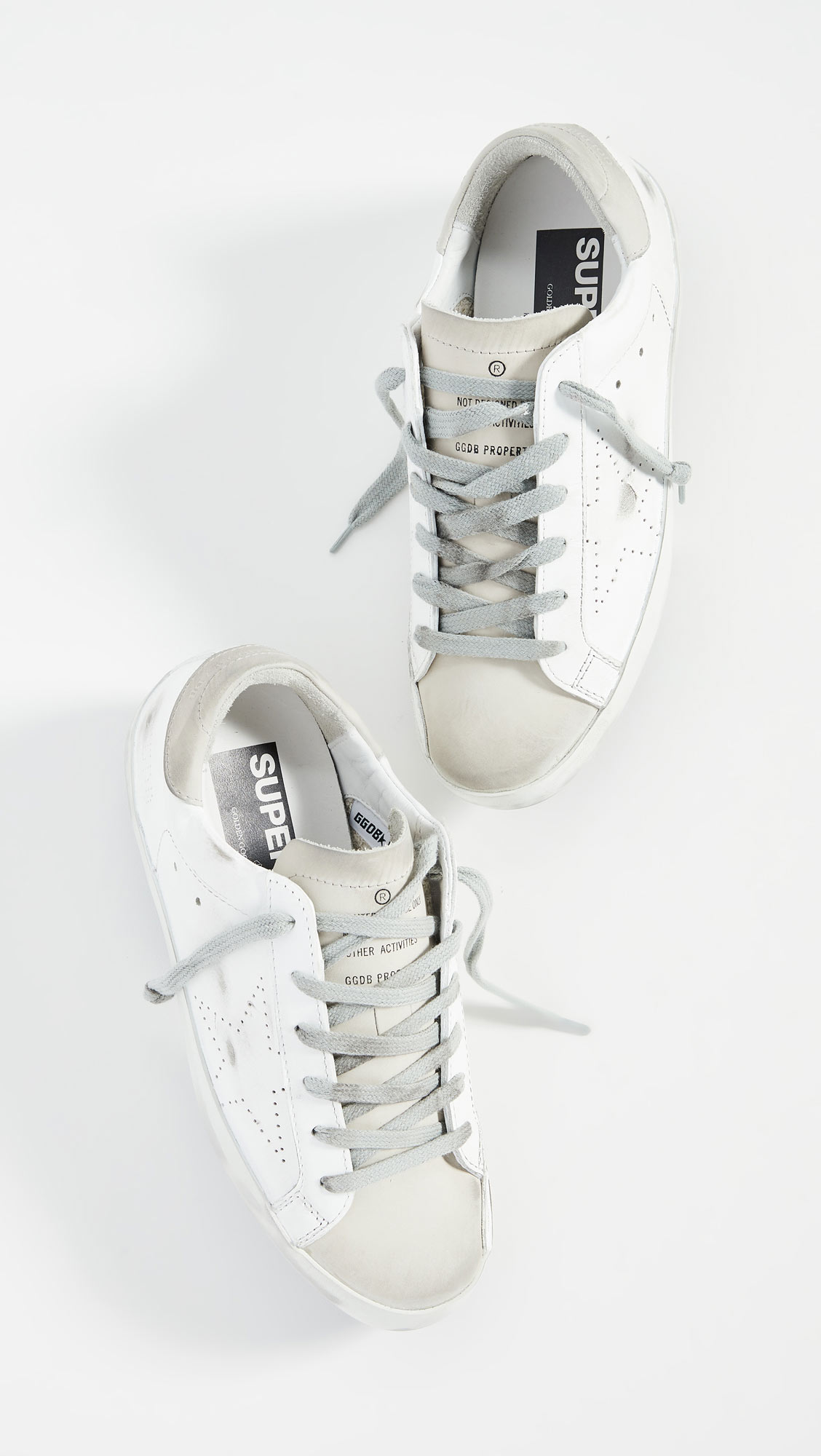 If you want a complete classic sneaker, that's muted and plain, these are perfect for you! They literally go with anything you want to wear. Click here to buy this pair.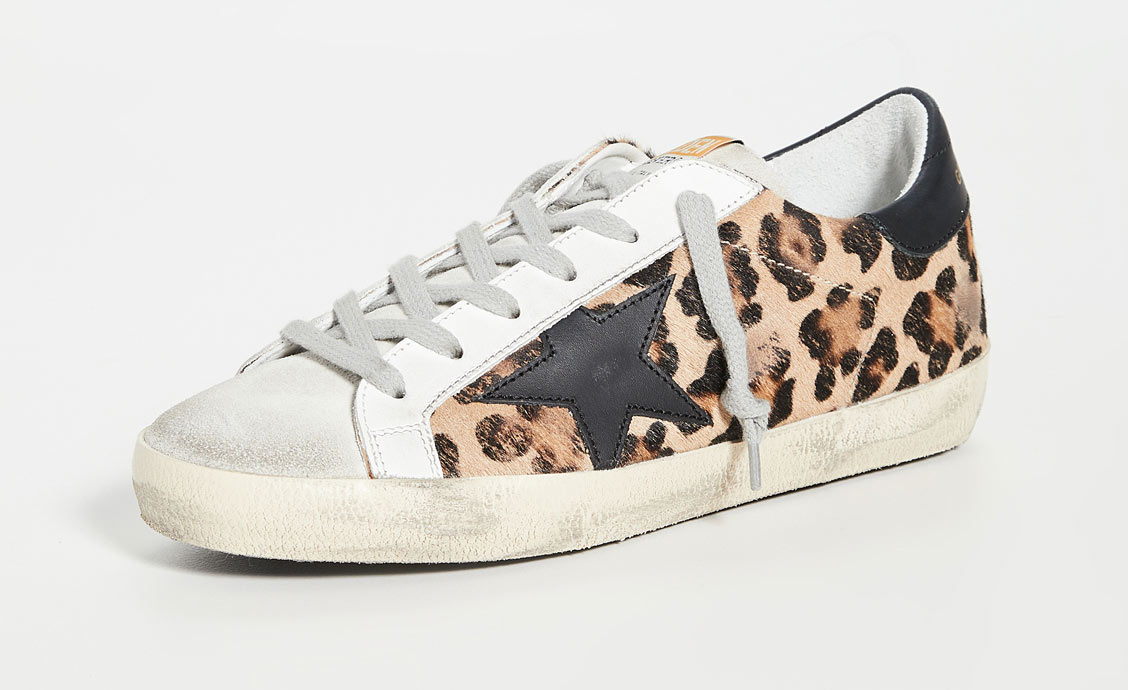 If you want some brighter, statement making sneakers, why not try the leopard print? These are sleek and the colour palette is great with the black and leopard. How cool would these be with black jeans? Click here to buy these shoes.
Hi tops are sometimes the better choice if the weather is colder, and these tan brown ones are amazing with the fleece inside to keep your feet warm! Click here to check them out.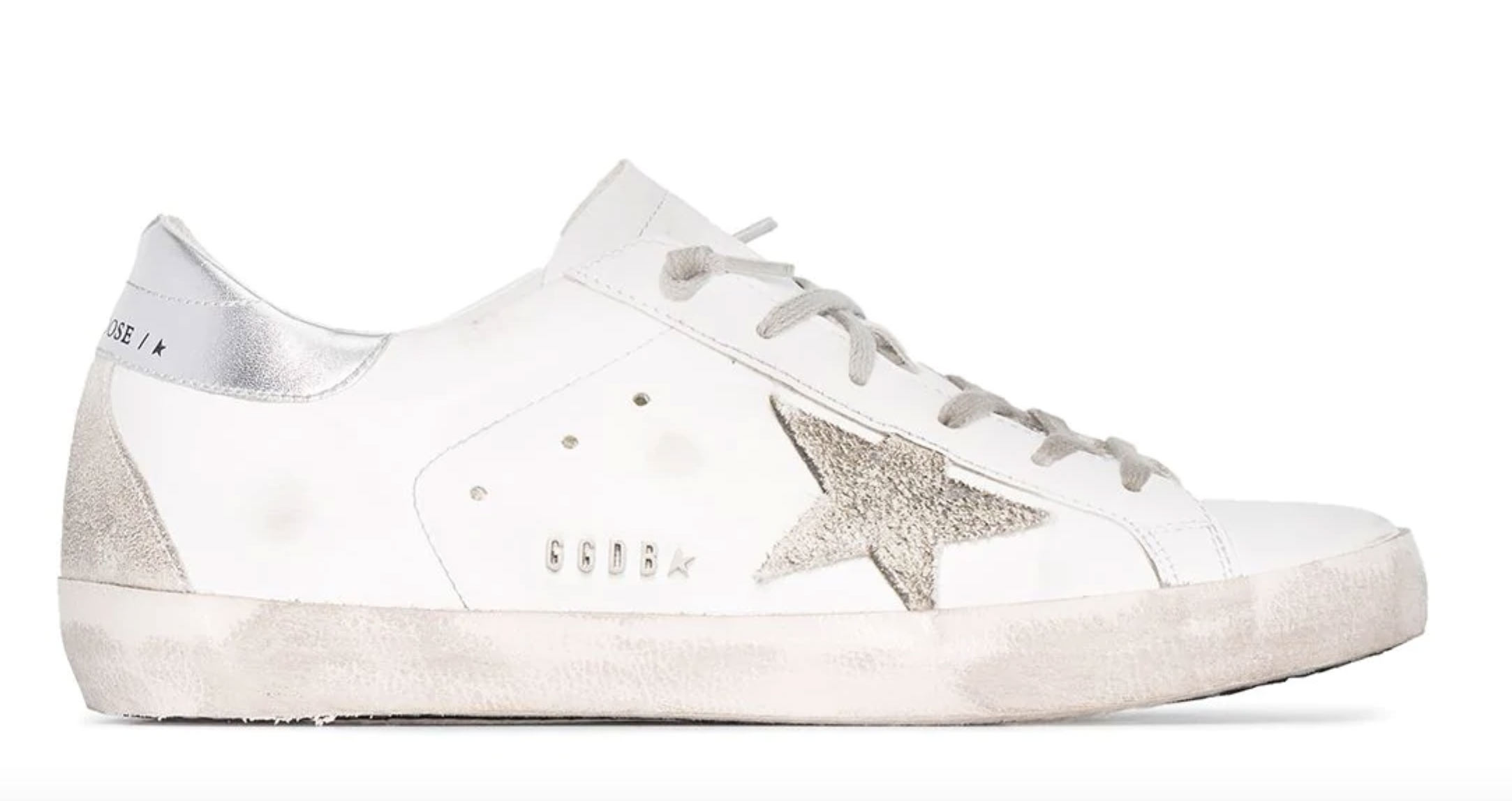 Again, a simple pair is usually the better and the safest option, and these are the ones I own! They're beautiful and such a classic! You can't go wrong. Buy them here by clicking this link.
Styling Ideas For Jeans And Golden Goose Sneakers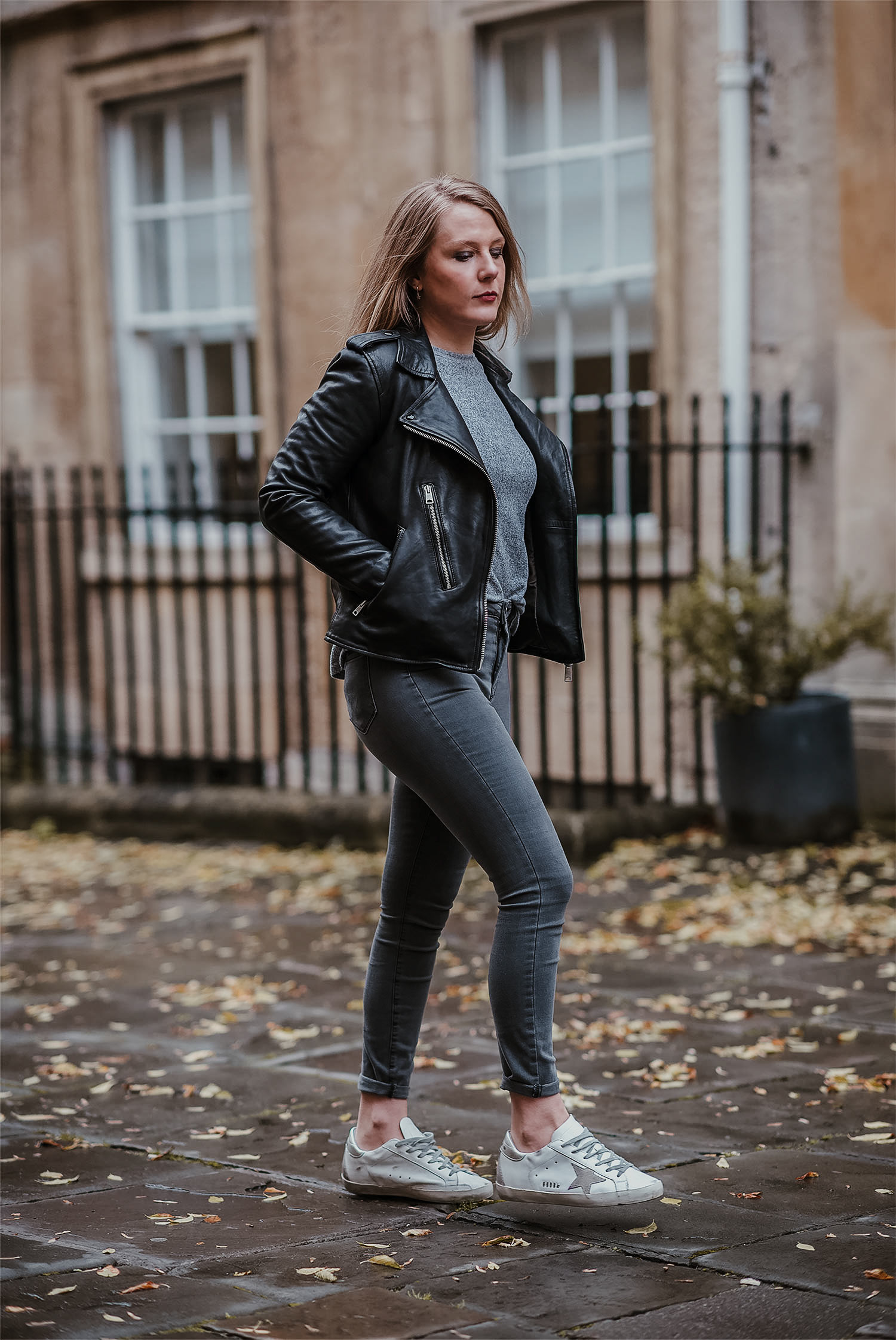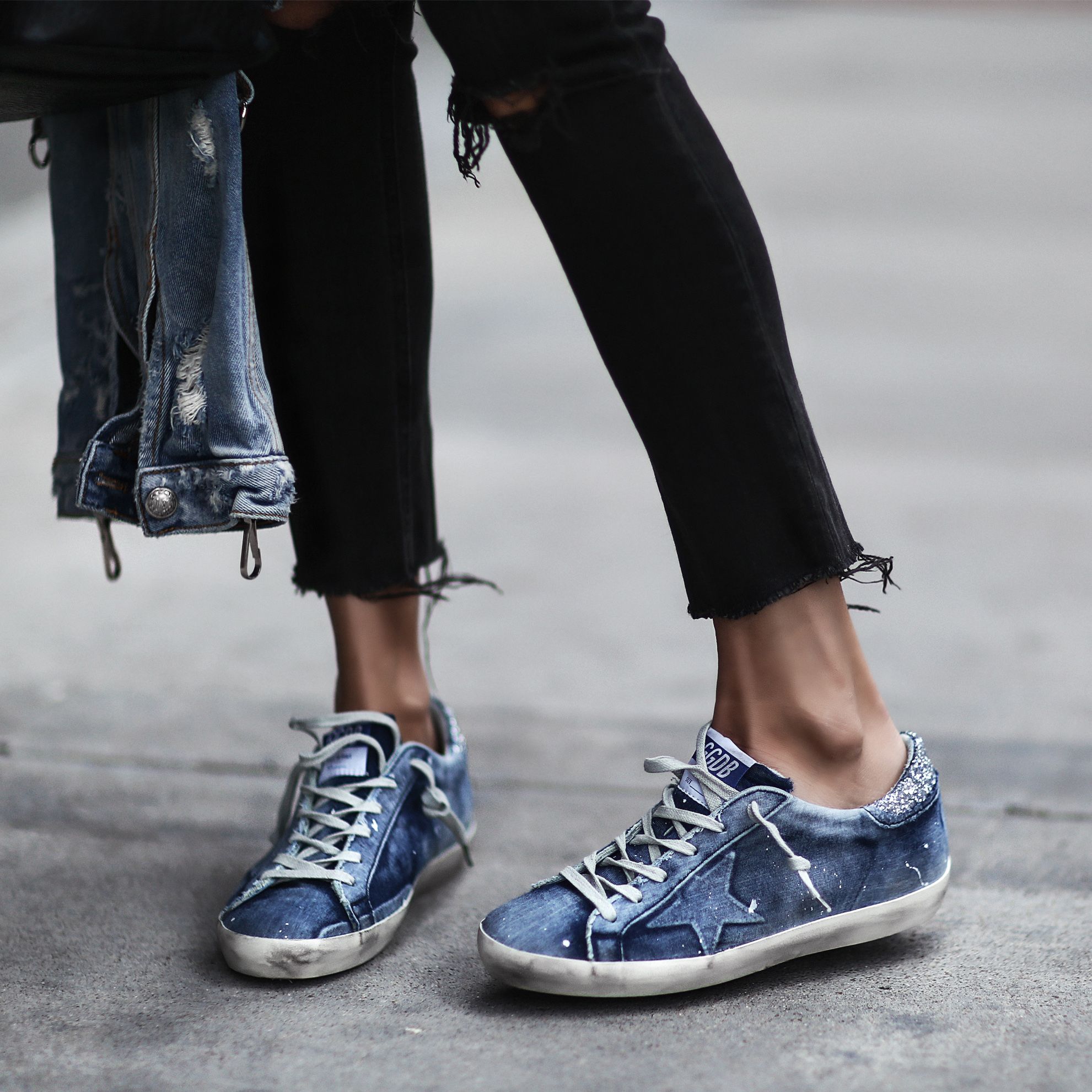 Images courtesy of Raindrops of Sapphire, Fashion Jackson & Fashioned Chic Styling.
*This post contains affiliate links to help keep this blog running.