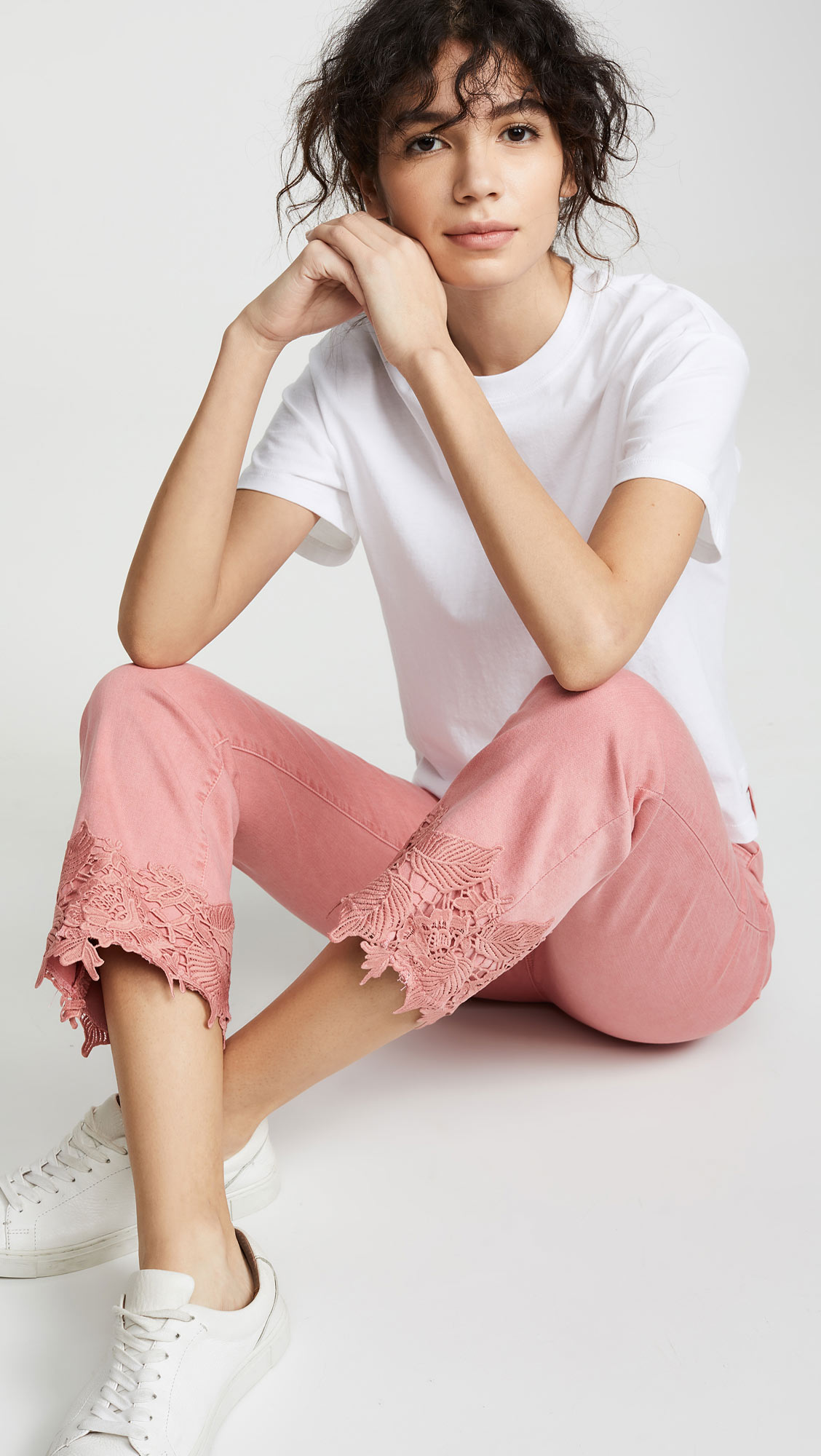 Valentine's Day Outfit Inspiration With 10 Red & Pink Jeans To Buy
Valentine's Day is just around the corner and it's time to break out your pink and red denim to get in the romantic spirit. Of course we don't just need February the 14th to wear our coloured jeans, but it's definitely a great excuse to wear something bright and fun during the Winter right? I think so! Not all of you might have pink or red jeans on hand since they are a bold choice, but that's why I have included 10 of the current styles from brands like J Brand, AG, MOTHER and more, all in gorgeous shades so you will be on trend and loved up! There's even a denim skirt and a matching denim jacket in a soft blush, which you can't go wrong with!
If you also want some styling inspiration for Valentine's Day since you wont be wearing a dress, I've included 10 fashion bloggers in their pink and red denim, looking amazing of course, so you can just get some inspiration from them for your special day this Thursday! These work perfectly with blazers and shirts, finishing it with heels for a crisp and smart look, or you can do something a little more casual with a sweater and boots. Why not double up on pinks and reds as well to keep things interesting? Slouchy sweaters teamed with the pastel pink hues is always a cosy, yet romantic winner too. The jeans are available to buy in the look book just below, scroll left and right to see them and just click them to purchase, it's pretty simple! I've chosen them all from Shopbop too to make it simple.
Anyway, what are your plans for the day? Are you doing anything fun? As always though, don't forget that it's a day of love for everyone, so even if you aren't partnered up with a special someone, Galentine's Day is an official thing now for you ladies to have fun with the girls too, it's all about sharing your love and appreciation for those important people in your life, no matter who they are! If you can look good in red or pink denim while doing that too, you can definitely count us in! What more could we ask for? Happy Valentine's Day from The Jeans Blog! We hope you have a lovely day!
10 Pink & Red Jeans To Buy

10 Fashion Bloggers In Valentine's Denim
Fashion blogger images courtesy of: Song of Style, Sincerely Jules, Living In Color Print, Tall Snob, Teen Vogue, LOOKBOOK, Ranademir, Petite Hues and Raindrops of Sapphire.