Trendy Ways to Style Men's Baggy Jeans
After years of threatening to come back into fashion, men's baggy jeans have returned, with the 90s style 'skater' pants dominating trends. What was once a style reserved exclusively for the runway, replicating this trend in your own closet is easy, with an abundance of options from which to select.
Whether you choose to pair it with mens dress shoes or fashion sneakers, trendy bomber jackets, or big winter coats, the new wave of baggy jeans is one you should ride.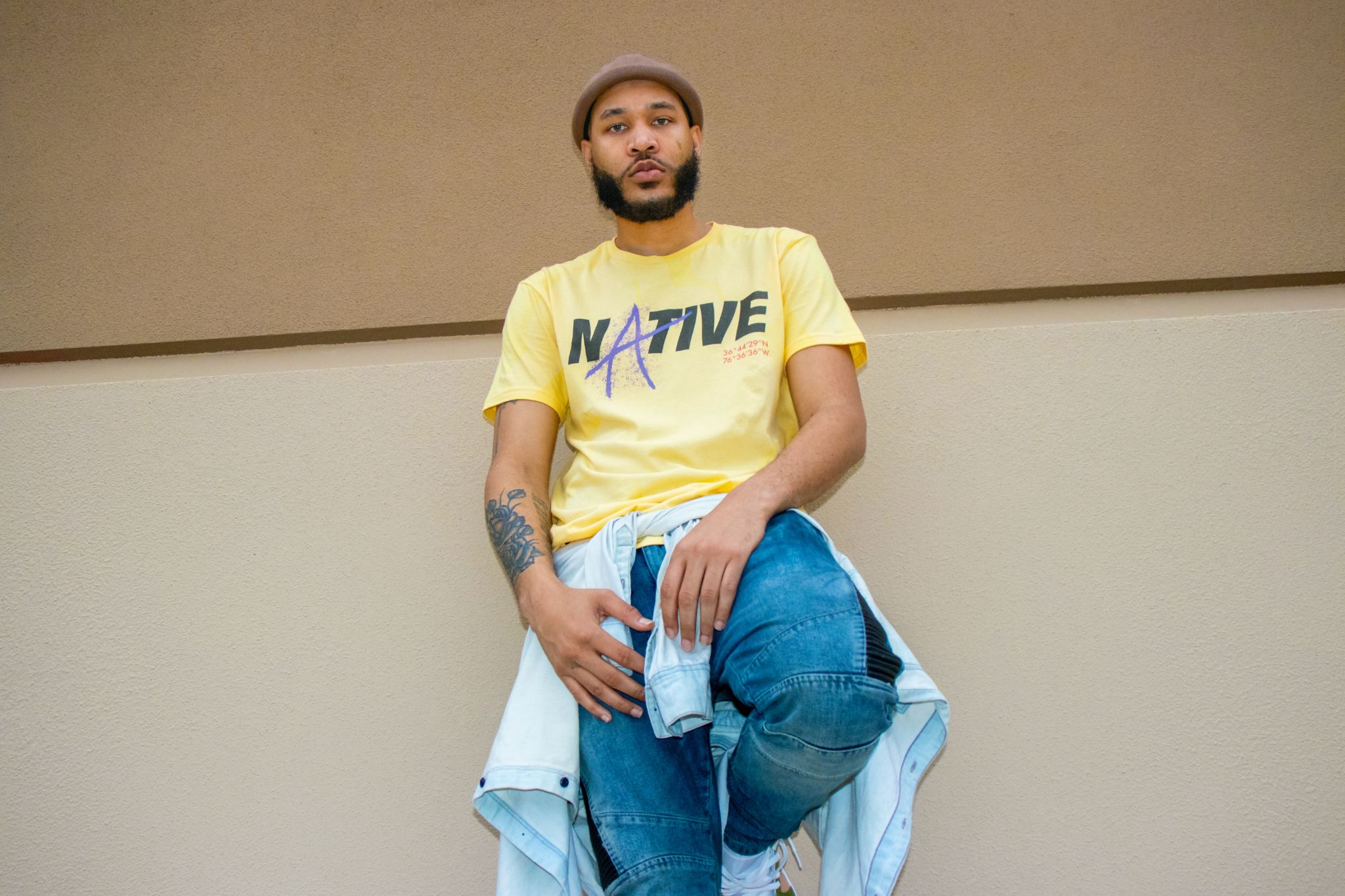 Finding Balance
The biggest risk when wearing baggy or wide-leg jeans is having your pants overwhelm the rest of your outfit. If this happens, you lose the shape of the silhouette you are after, and your style gets lost in the item. Finding the right balance when building your outfit is key. Your upper half needs to be broad and bulky to balance out the lower half of your clothes. Your shoes need to be on the chunkier side, with boots and fashion sneakers good options from which to choose.
Next, build shape by going wider as opposed to longer. Your baggy jeans should end just above your shoe, creating dimension without dragging on the floor. Don't shy away from wearing jeans with distressed denim. It offers an additional element to your wardrobe that can't be mimicked any other way. And finally, baggy jeans are considered to be more casual, compared to slim fit or fitted jeans. Avoid making them too formal, as the overall look will be disjointed.
Chunky Coat & Boots
Pairing baggy jeans with a chunky coat and combat boots is the perfect winter warmer, as the broad nature of the coat will perfectly match and balance the jeans. In addition, the square shape of the coat will accentuate the shoulders, while the boots nicely round out this masculine style.
If you plan to take the coat off, ensure the sweater underneath fits slightly loose to maintain a balanced look. Avoid anything tight that will cause the jeans to look comically bulky.
Sneakers & Turtleneck
There is something subtly sophisticated above a turtleneck, and this sophistication wonderfully off-balances the casual nature of baggy jeans. For something a little different, pair an off-white turtleneck with a pair of softly colored jeans that match a much bolder jacket. Although in entirely different intensities, the matching colors will combine to form an eye-catching two-toned ensemble.
Finish the look with subtle and minimal fashion sneakers to look like you have walked straight off the runway and into the street.
Sportswear
If 90s nostalgia is the vibe you are after, pairing baggy jeans with sportswear is the ultimate go-to. A pair of dark denim pants cut to hit just above the ankle, classic white sneakers, and a retro-colored sports jacket screams Britpop of the 90s. To continue this retro feel, wear a bright and boldly patterned t-shirt underneath for indoors.
Oversized T-Shirt
While baggy jeans are incredibly fashionable and a massive trend for 2023, they are ultimately fairly shapeless. If styled incorrectly, this will spread to the rest of your outfit. However, by changing the length of the pant leg, you can instantly add chicness and shape.
A pair of baggy pants cropped just above the ankle instantly have a more tailored appearance, allowing them to look more streamlined. This makes it far easier to style than the traditional wide-leg. Pair these cropped jeans with a simple oversized t-shirt and loafers for a very fashion-forward day look.
Chunky Sweater
A sweater with jeans is one of the most effortless outfits to throw together in the colder months. However, with baggier jeans, it is best to avoid thinner sweaters to prevent your look from being too bottom-heavy.
A lighter-shade sweater is a perfect accompaniment for a pair of dark-wash jeans and black combat boots. You will feel comfortable but still maintain a fashionable edge. Alternatively, you can opt for longer pants for a cuffed hem and smart black shoes for a semi-casual option.
Button Down Shirt
Although baggy jeans are considered to be less formal than their fitted counterparts, it doesn't mean they are only appropriate for a casual day out. On the contrary, the humble button-down shirt has long been considered the workhorse of the wardrobe, and it's the perfect pairing with baggy jeans to elevate their wear to a more formal setting.
Paired with chic white fashion sneakers or grungy black combat boots, they will be transformed into the perfect evening look, appropriate for date night, drinks with friends, or a semi-casual work function.
Leather Bomber Jacket
Bomber jackets are very on trend, and you can fulfill your Top Gun dreams by pairing a broad-fitting leather bomber jacket with dark-wash baggy jeans. Darker wash is always considered to be more formal than light, creating an excellent date night evening look with minimal effort.
The assertive appearance of the leather will allow the jacket to become the star of the look, placing the jeans in a more refined base look position. With a neutral base to build on, finish your outfit off with a pair of bright sneakers for a fun pop of color.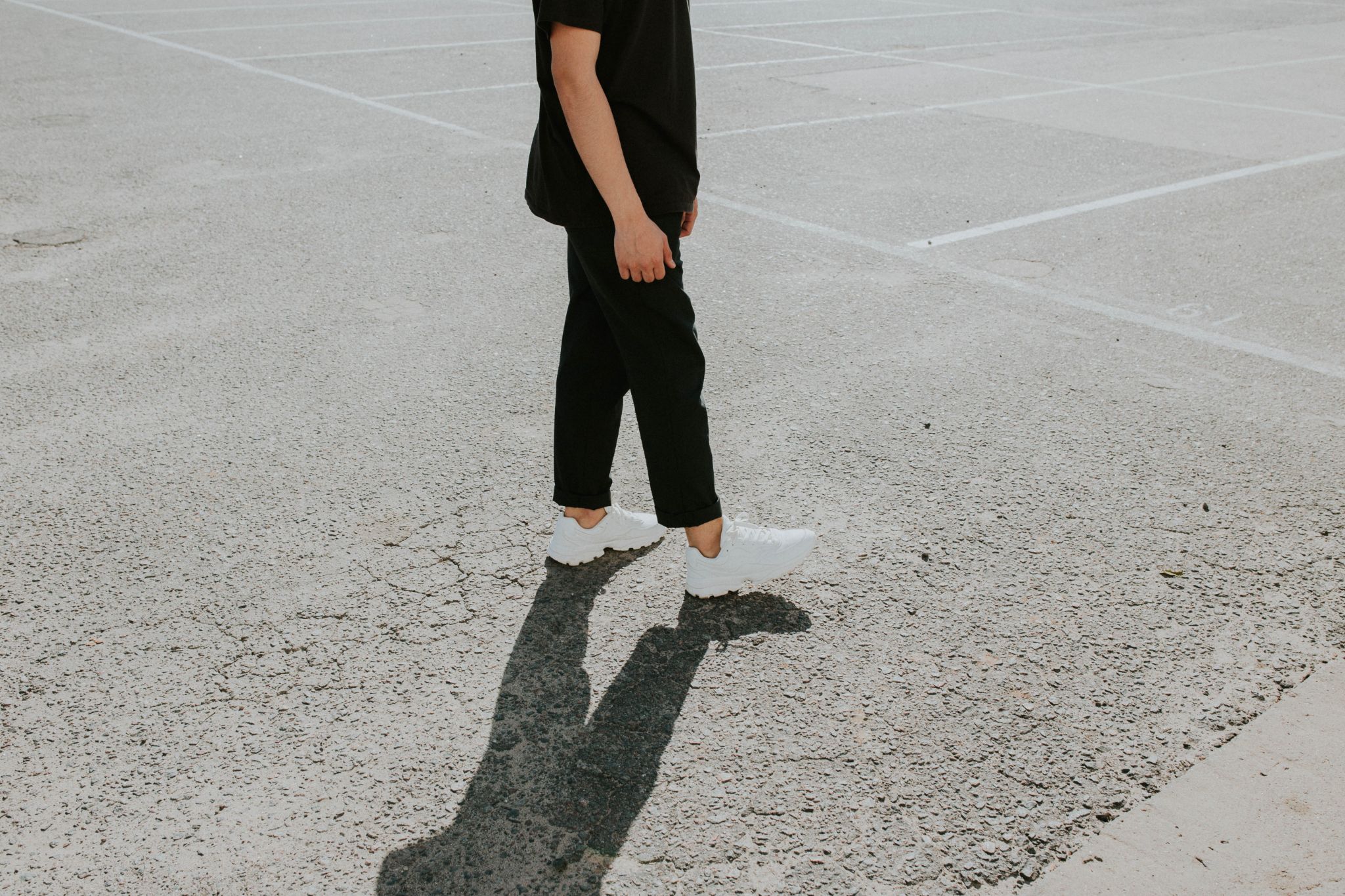 Double Denim
When most people think about double denim, their minds instantly take them back to the infamous red carpet look of Justin Timberlake and Britney Spears. But thankfully, the ideas surrounding the styling of this versatile material have changed considerably over the years, making it a trendy way of wearing the material.
The wash of the denim should be complimentary but not identical to add dimension to the look without breaking the cohesion. Keeping your shirt and shoes fairly neutral will create a very clean silhouette, while color adds a bold dynamic to your wardrobe.