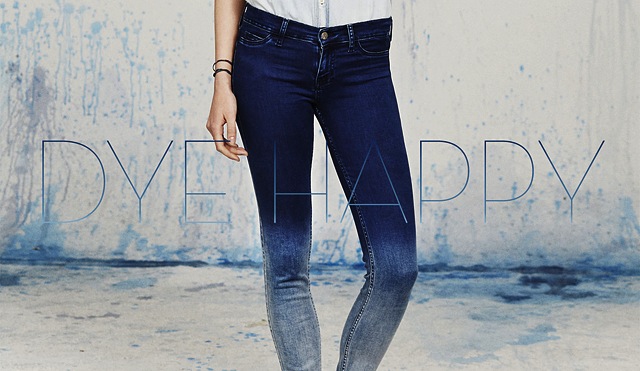 I'm going to be featuring a new style/pair of jeans that catches my eye every now and then, here on The Jeans blog. Whether that's a new take on a trend, a really cool wash or a simple classic blue that just looks too good to wear, I'm going to featuring it in my new styles series!
First up is this gorgeous pair of MiH Bonn High Rise Skinny Jeans in Bowie Sateen. I came across these last night on ASOS and completely fell in love with them. Ombre or dip dye has always been a trend that I was fond of (I own many pieces), so seeing these come out in a pretty blue hue like this, made me go crazy. Ombre sort of died down a bit over the past couple of seasons, so I'm really happy that MiH have brought it back, in such a classic way.
The Bonn is a flattering alternative to the brands usual low rise skinny jeans, combing a higher rise (9″) with a shorter inseam (30″) and super skinny leg opening (11″). Not to mention they have the iconic square back pockets that MiH is known for. I own a few pairs of their jeans and I do have to say that the skinnies are incredibly flattering, they actually lift your butt up and make it look rounded and pert! They never get as much recognition as they should though!
Since I am always one to help out denim brands and share my passion for jeans, I couldn't wait to write up a blog post on these gorgeous MiH Bonn Jeans in Bowie Sateen! Don't you think they are beautiful too? You can buy these jeans online at ASOS by clicking here.