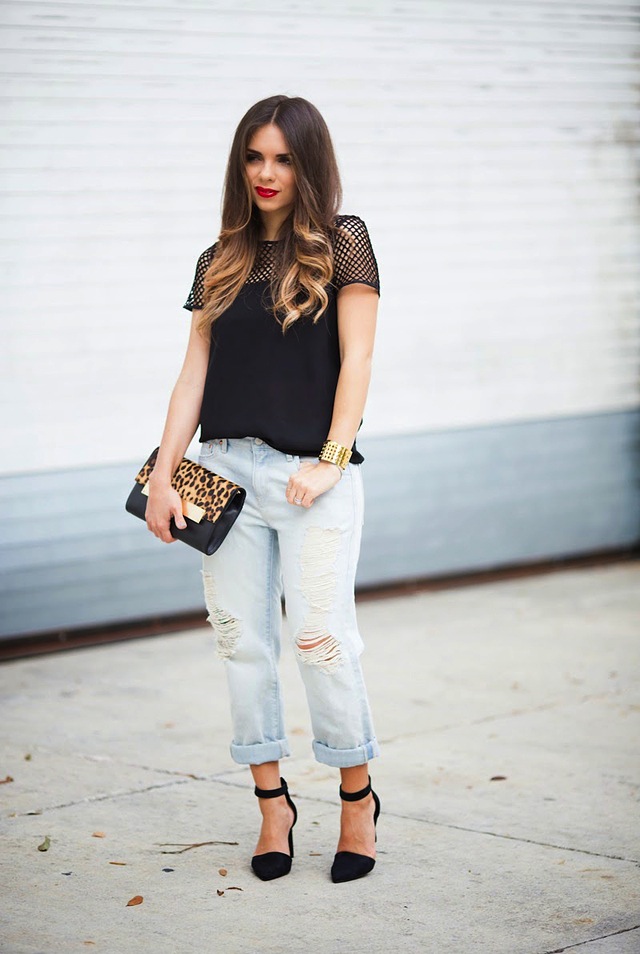 Nany's Klozet in GAP Boyfriend Jeans
A new week means a new set of 10 Fashion Bloggers in Denim featured here on The Jeans Blog. As always, I go off gallivanting the internet, searching through all of my favourite blogs and more to find some of the best looks incorporating denim. I've found a whole mix of denim pieces here, being styled and worn in unique ways, each one different from the other.
Featuring boyfriend jeans, skinny jeans, denim shorts, denim jackets, denim shirts and more! There's a fashion blogger look here for everyone who loves denim! I would absolutely love to know which outfit or fashion blogger is your favourite! Please do comment and tell me! Also, if you are a fashion blogger that loves jeans too and would like to be included in our Fashion Bloggers in Denim series, please do get in touch for consideration! We would love to check out your denim style!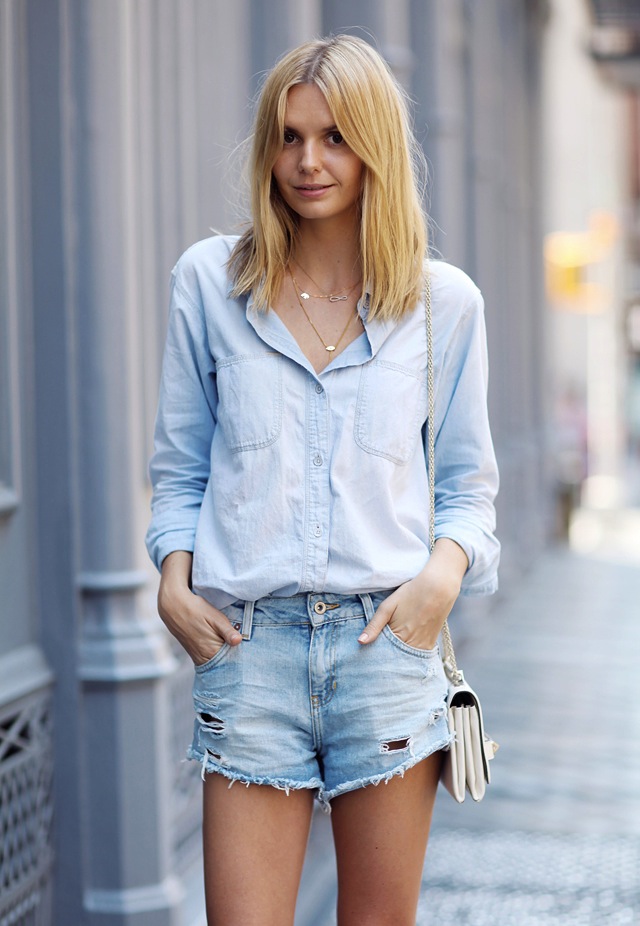 Tuula Vintage in Mango Denim Shorts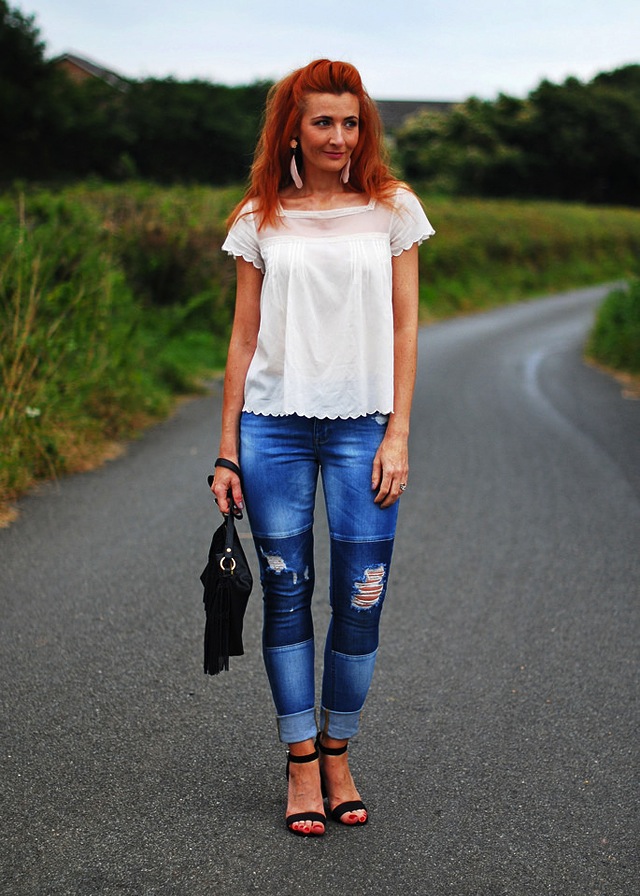 Not Dressed As Lamb in La Redoute Patchwork Jeans
Just Patience in a J. Crew Denim Shirt & Citizens of Humanity Jeans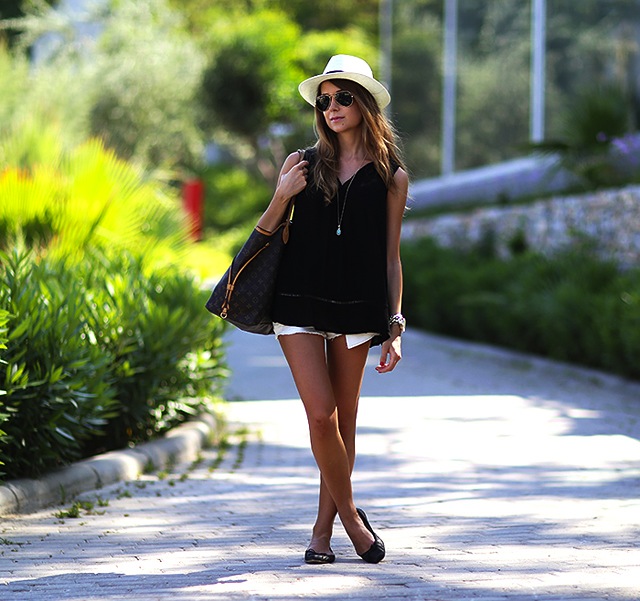 Mariannan in Mango Denim Shorts
Flirting With Fashion in Zara Jeans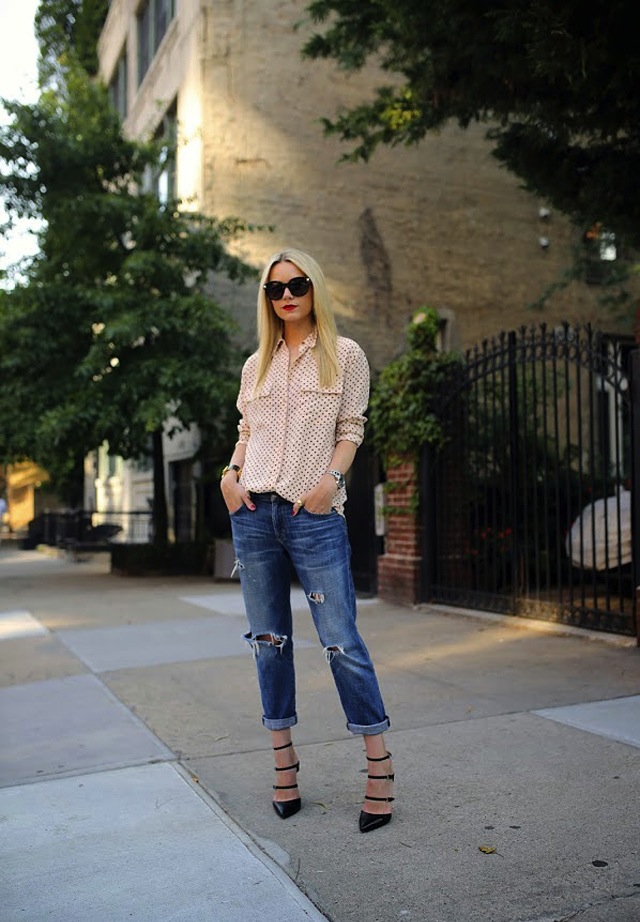 Atlantic Pacific in Current/Elliott Jeans
Ana's Diary in Maje Denim Shorts