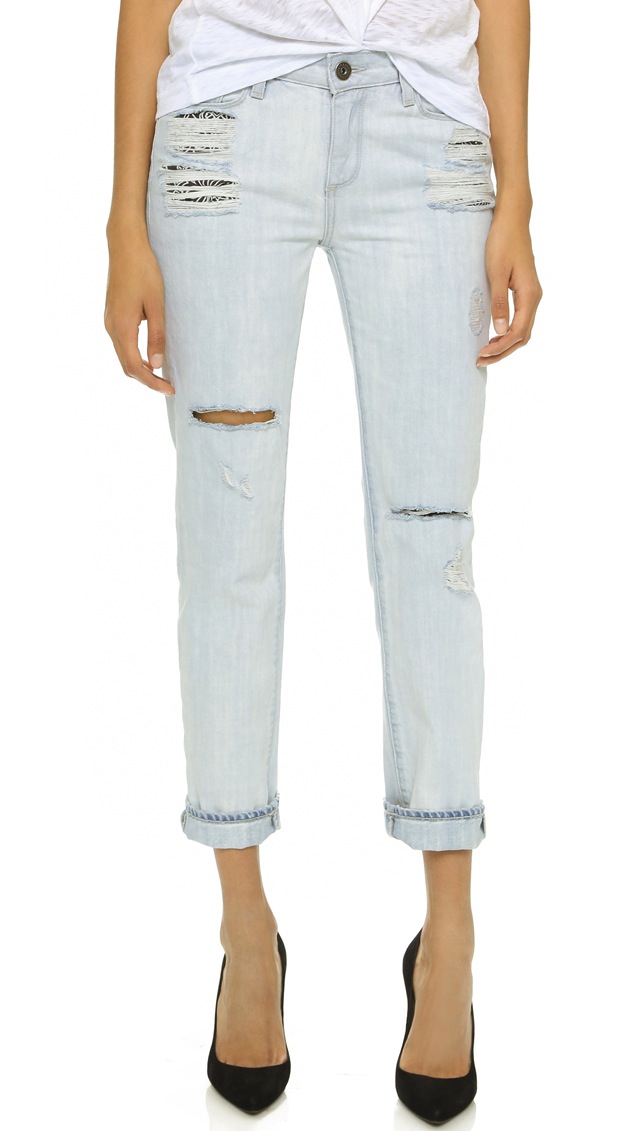 Paige Denim Porter Distressed Jeans in Aiden Destructed
When I first saw these Paige Denim Porter Distressed Jeans in Aiden Destructed a couple of days ago in the new in section, I thought they were gorgeous! We don't have very many really bleached out and faded washes on the market at the moment, so I'm glad that Paige has tapped into that with these relaxed boyfriend jeans. I love how she's combined the faded wash with a relaxed boyfriend fit and allover shreds as it really gives these jeans a sense of ease and authenticity. You can't have a wash this pale and vintage inspired without some distressing!
These Porter Boyfriend Jeans are made from 100% cotton, but I imagine they will be a lightweight denim so that they are comfortable and not restrictive. The rise measures around 9 inches high and the inseam is 27.25 inches, with a leg opening of 13.5 inches, so you can see they make a great boyfriend jeans silhouette with a lovely slim fit. There's nothing worse than wearing a pair so baggy that they look like you just threw on some mill sacks. With the fit and styling of these jeans, they actually remind me a lot of the AG Stilt Jeans in 19 Years Destroyed as I can pick up some similarities there. Anyway, if you love these gorgeous jeans too, you can shop them online at Shopbop.com for $239.