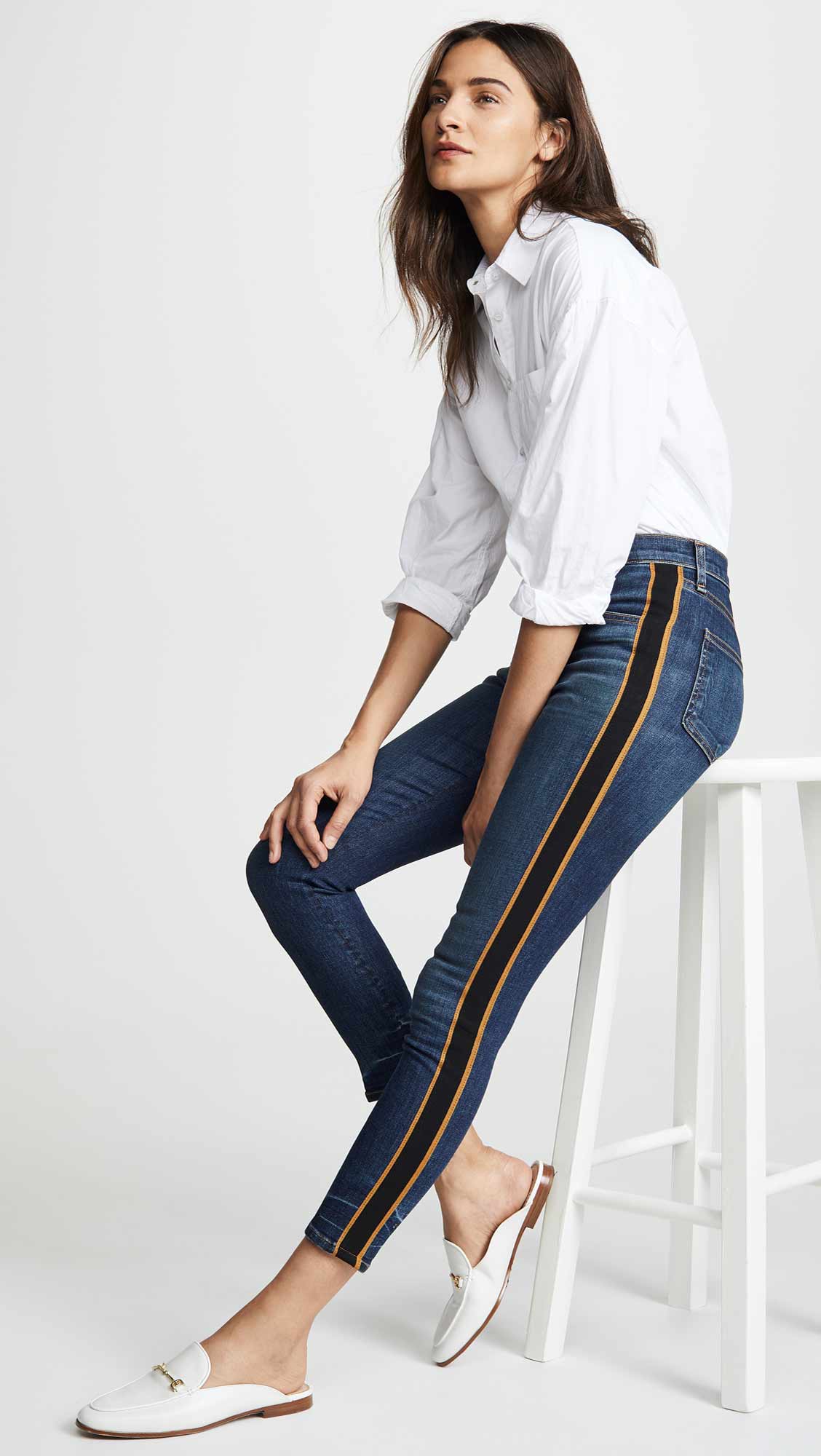 It's been a little while since I did a find of the week as nothing has really caught my eye, that was until I saw these cool Veronica Beard Jean Debbie 10″ Skinny Jeans with Tuxedo Stripe in Blue Tidal. How amazing are they? I love the yellow and black tuxedo down the outerseam as it contrasts against the blue of the wash so nicely, it's such a unique touch, yet wearable.
These Veronica Beard Jeans are made from a 78% cotton, 20% polyester, 2% polyurethane blend of denim, so they have some stretch to them. The tuxedo stripe is the main feature along with the exposed button fly, which is really cool. They're an ankle skinny with a 10.25″ rise, an inseam of 26″ and a leg opening of 10.25″, so you can see they have a great silhouette to them.
I have to say I am quite a fan of these skinny jeans and I think Veronica Beard did a great job on them. I can just see them looking amazing paired with a fitted blazer or a crisp white shirt, as much as they would with an oversized sweater and sneakers. They seem versatile! What do you think? Let me know!
Shop these Veronica Beard Jeans at Shopbop.com