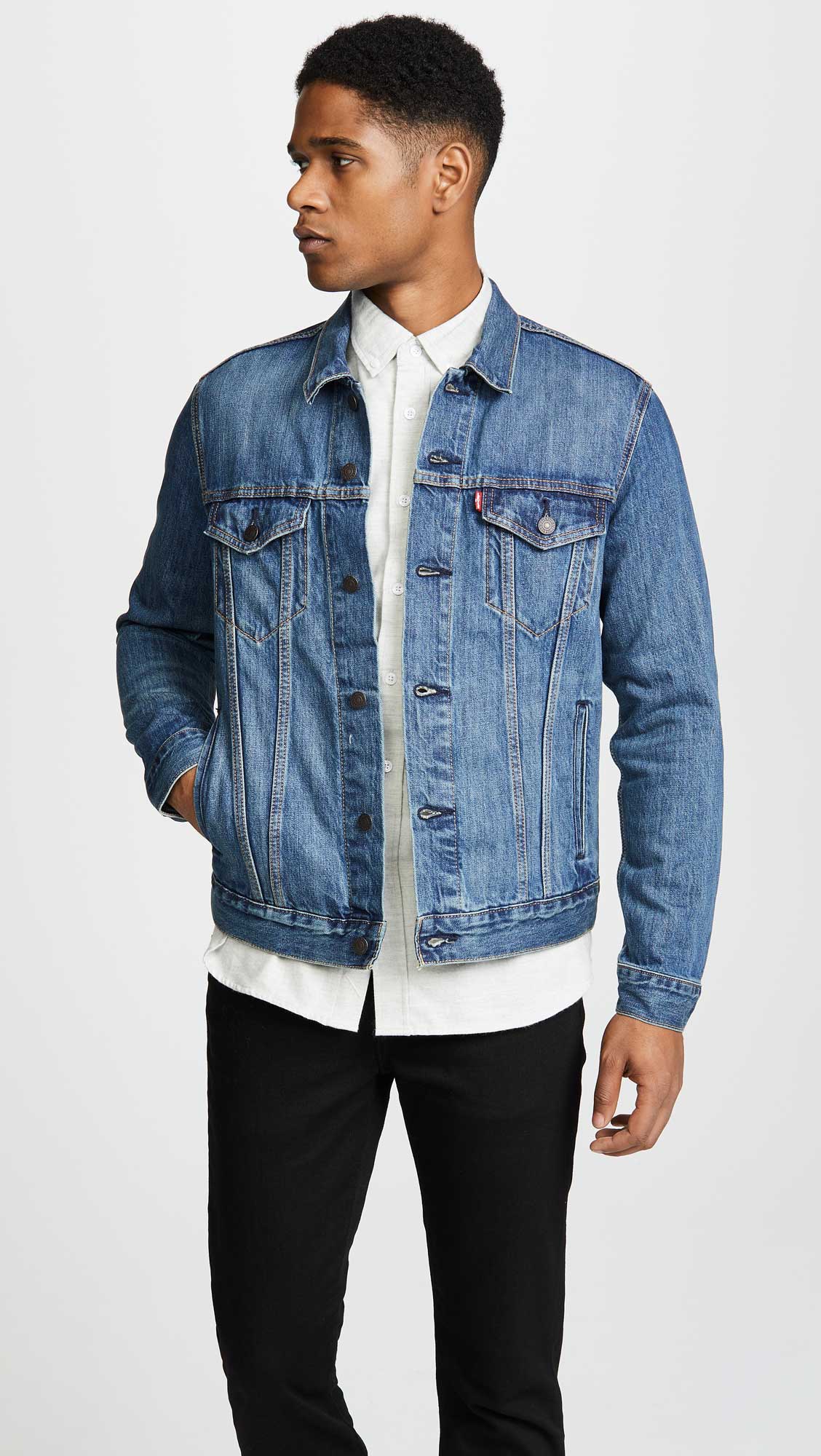 Levi's The Trucker Denim Jacket in The Shelf
Guys, it's denim jacket weather, and what better option than a Levi's Trucker? This is the new Levi's The Trucker Denim Jacket in The Shelf wash (unusual name I know!) and it's perfect for the season. It's made from 100% cotton, features the usual welt and flap pockets, button closures, and the Levi's red tab.
Of course Levi's sherpa denim jackets are popular right now too, but if it's not cold enough for that extra lining, this one is perfect. Usually light blue washes are the chosen styles, but I love the mid blue of this one, with the fading, it almost looks like a raw denim jacket that's been worn in and washed over time.
If you're wondering about sizing, the size Medium has a length of 26″, a sleeve of 33″, and a chest of 42.5″, but I imagine it runs true to size for Levi's. I know fit is incredibly important when it comes to denim jackets, but for me personally, it's about the wash as well (just like with my jeans) and if there's a blue that looks gorgeous like this one, I will love it! I'm even tempted to buy it for myself since I wear a lot of unisex denim. What do you think of it?
Shop this Levi's Denim Jacket at Eastdane.com