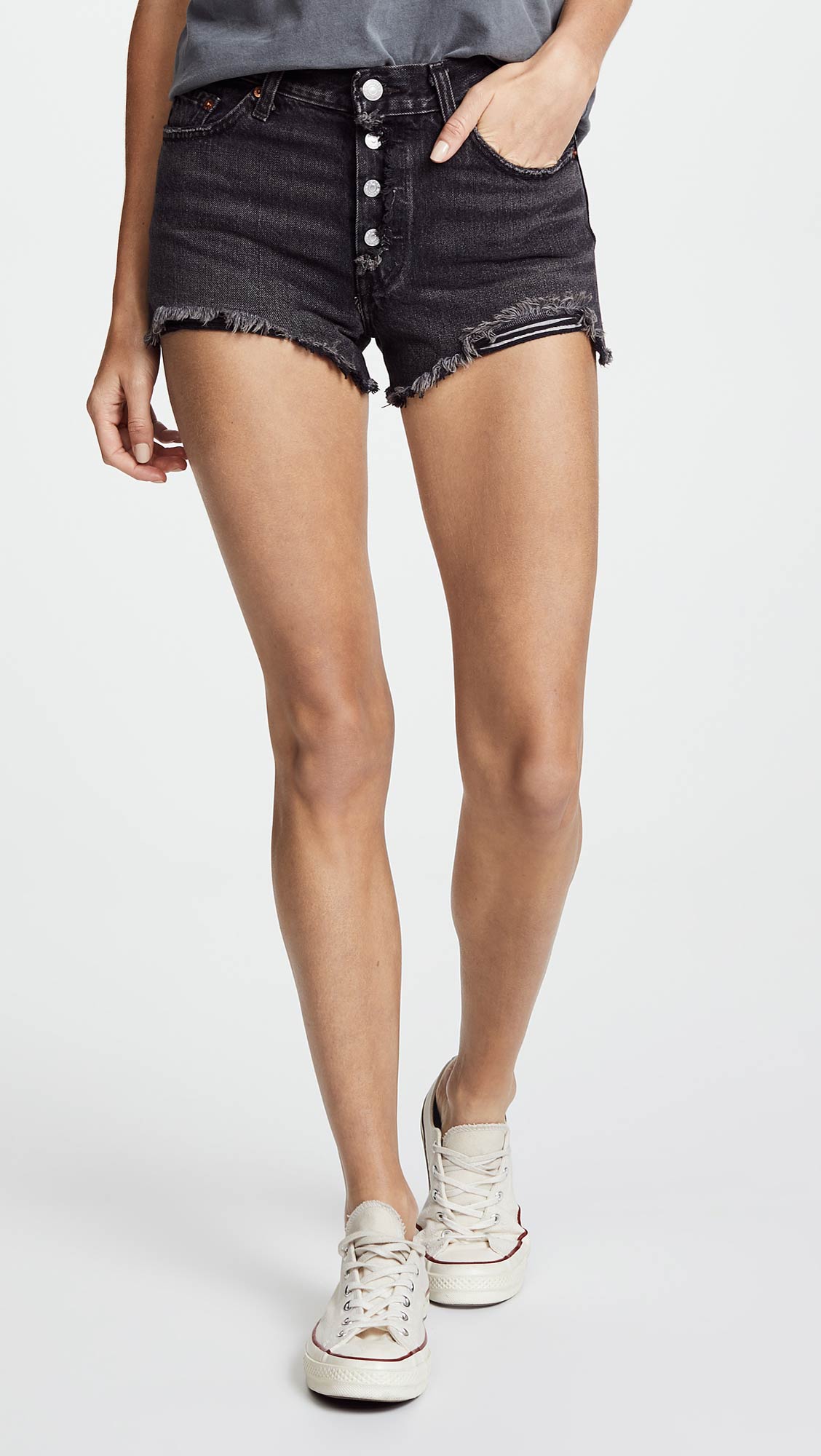 Levi's 501 Denim Shorts in Black Eye
Our Find of the Week to round out the end of January is something that's going to get us in the summer spirit! A pair of Levi's 501 Denim Shorts in Black Eye! I've been seeing these denim shorts on Shopbop for a few weeks and they keep catching my eye. I love the exposed button fly like that as it always adds uniqueness and interest to denim.
They come with a 10.25″ rise and an inseam of 2.25″ so they look like a great high rise cut off style. They are made from 100% cotton though as most Levi's 501's are, but I do often find rigid shorts much easier to wear than rigid denim! The washed black wash with the frayed hems really makes them vintage inspired though and even though these are new, I could see them looking like they belong in the vintage section of Urban Outfitters! Aren't they beautiful? I can't wait to see the celebs who decide to style them as I'm sure they're going to be quite popular!
Shop Levi's Jeans at Shopbop.com