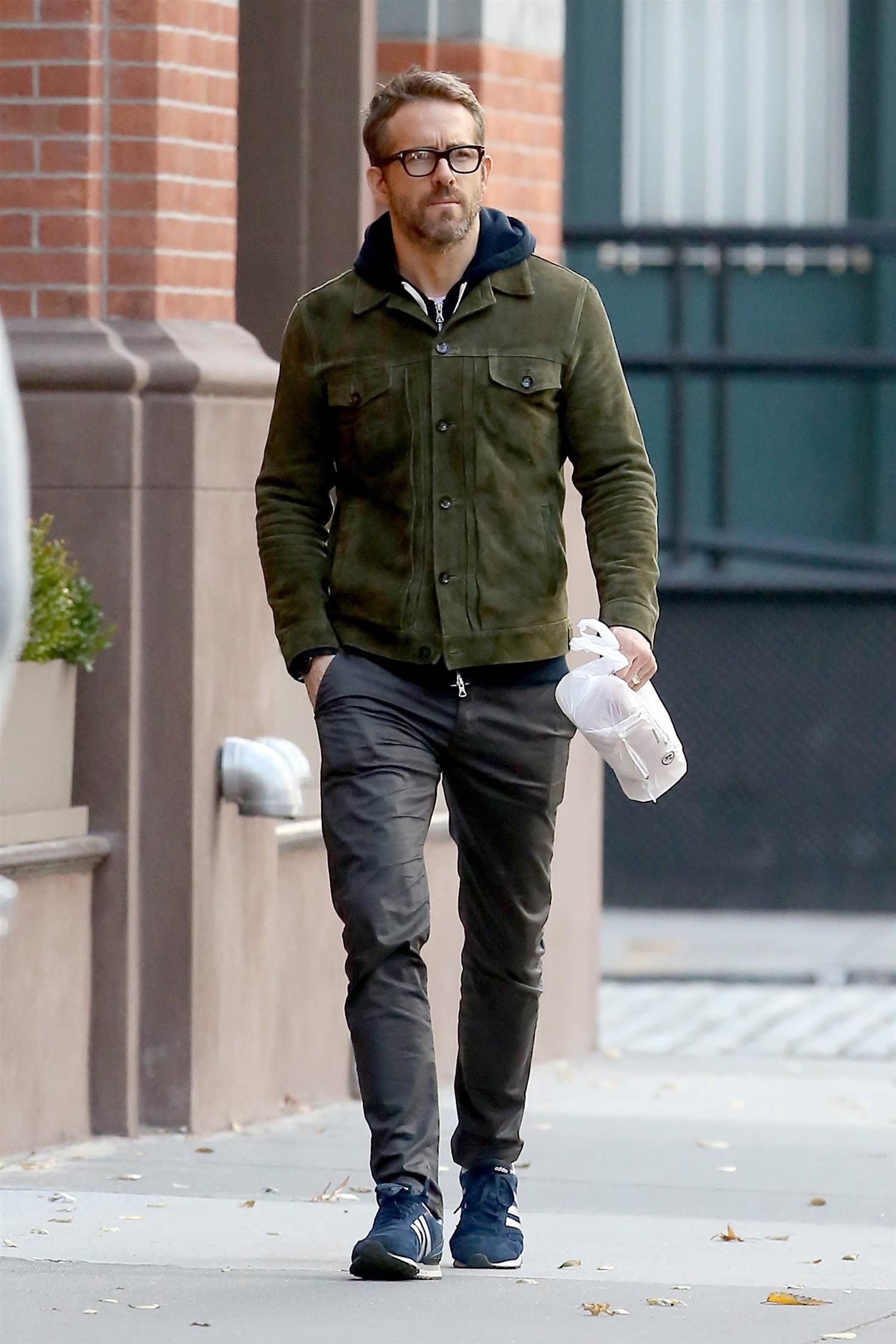 Actor of the moment, Ryan Reynolds, was pictured running some errands around Tribeca, New York. Ryan wore a pair of the J Brand Brooks Trouser in Ocean Ave which he styled with an olive green jacket, some Adidas sneakers, and a hoody.
It's actually nice to see a male celeb in a pair of fitted, slim jeans. We often see the super skinny, legging fit like on Harry Styles or Niall Horan, or we see loose and baggier denim on other guys. I think the way Ryan has worn his jeans is perfect! Slightly slouchy and loose for comfort, but slim enough to look pulled together and sleek. He's got that great combination of casual and fitted, which I think can be very hard to find sometimes.
Have any of you guys tried out J Brand Jeans for men? The Mick or Kane fits seem to be the most popular cuts they have for men, but I have to say I am fond of the Brooks cut as it looks nice. A trouser style denim is always beneficial to have in your wardrobe. Do you like Ryan Reynolds?
Shop J Brand Jeans at Eastdane.com
Image Credit: BACKGRID