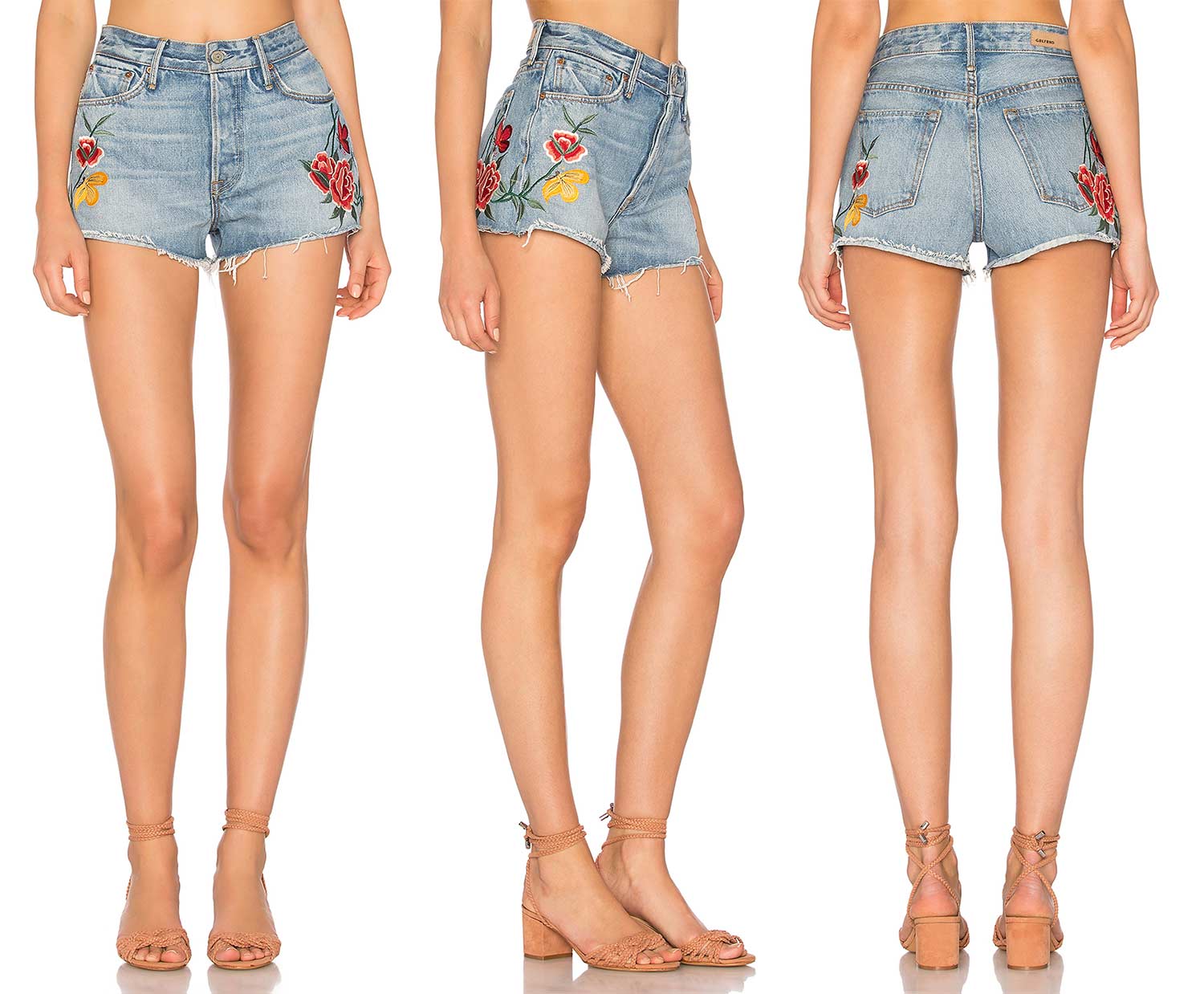 Our Find of the Week this week is on these gorgeous GRLFRND Cindy High Rise Embroidered Denim Shorts in Rising Sun. They came in stock last week and I thought they were absolutely perfect for the summer and combine so many denim trends in one! You have the embroidery, high rise shorts, a raw hem, the perfect light wash for hot weather… I don't think they could be more ideal!
These GRLFRND Cindy Shorts are made from a 100% cotton denim with a button fly, to give them that vintage feel and appearance. They have an 11.5″ rise and a 2″ inseam, making them the ideal length for short shorts! I'm hoping that we might start seeing a lot of the celebs in these as I know they would look so cute on them! We've already seen loads of them falling in love with GRLFRND Jeans, so it wont be long before the shorts are flying off the shelves this summer either!
I think what attracted me most to these GRLFRND Cindy Shorts was the wash as it's very reminiscent of a pair of vintage Levi's 501 shorts, with the faded whiskering and the fabric content. That's what gives them that great shape and fit, but then I saw the embroidery and that distracted me entirely from the denim. I'm a huge lover of well placed embroidery and pretty designs, so I love that these flowers and butterflies really intermix with each other and only embrace the sides of the shorts, never the middle. It's also asymmetric, which is perfect. Do you love them too?
Shop these GRLFND Denim Shorts at Revolve.com for $198