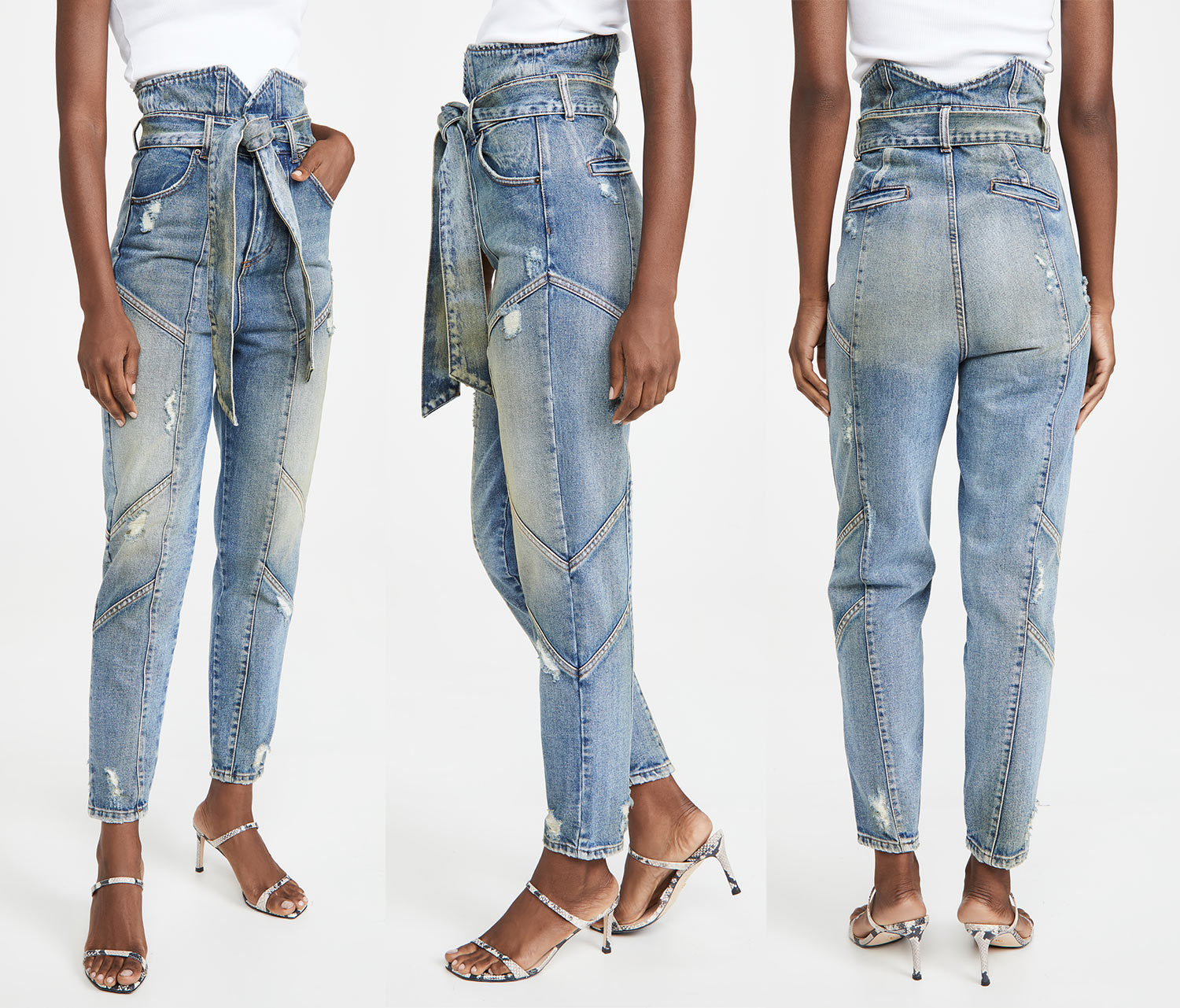 I came across these Tiana Jeans by Retrofete last week and I thought they were really cool! They aren't something I would wear myself as they're pretty 'out there' and bold, but for someone who loves fashion and likes to stand out when they dress, these would work for you!
They are made of a heavyweight, non stretch denim, so by those standards already, they are a high quality jean that won't really be overly comfortable, but they're not designed for that. The tie belt at the waist is also optional, so you can remove it if you want to. The fit of these jeans features an incredibly high rise of 16.5″, an inseam of 26.75″, and a leg opening of 10.25″, so they're an extremely high waist, ankle skinny. These Retrofete jeans are made in Italy, and have no back pockets, but they do feature welted slits which take their place.
It wasn't just the design and fit of these jeans that caught my eye, but it was the wash too. These almost have a rusty, mud like appearance to them, reminiscent of a pair of jeans that have been worn for ages and used during hard labour. The distressing on them is really cool too, but the seams in diagonal lines down the legs are also pretty funky! There's so much to look at on these jeans that my eyes are darting all over them, ha ha. What's your opinion on these jeans?
Click here to buy these Retrofete Jeans at Shopbop.com