How To Stretch Out Your Jeans
Are your jeans too small? We have all been there! You might not have worn a pair of jeans for many months and they're now a bit too tight? Or you just ordered a pair of jeans in the hopes they would fit, but they're a bit snug – but you love them too much to return them… Here are some tips on how to stretch your jeans to make them fit! Please do keep in mind that this really only works on standard blends of jeans, so we're talking cotton, cotton/lycra/elastane/poly blends etc. It wont work on those super stretchy legging jeans with 4 way stretch which are designed to retain their shape as they are too stretchy, these methods are for your standard jeans that are too tight.

Wet Stretch Your Jeans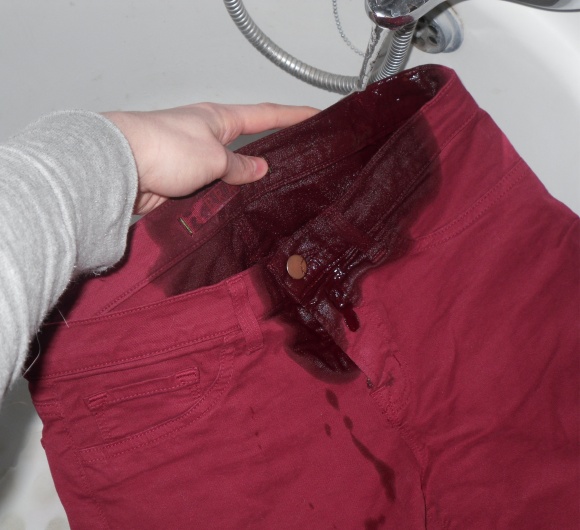 I've said this method numerous times before and I can guarantee it's the one method that truly works in amazing ways! You can get up to a full size bigger with wet stretching on a 100% cotton pair of jeans – that's how good it is! I don't recommend wetting any areas that already fit you well though as you don't want to stretch them in the wrong places, just focus on the tight places. So, what do you need to do:
Depending on where the jeans are the tightest, you need to wet that area. So if your jeans are too tight in the waist, wet the waist. If they're too tight in the butt or thighs, wet those places. You want to use warm water ideally as cold is not very pleasant to wear and too hot can damage elasticity.
Once the jeans are wet, you need to put them on and wear them. Now they can be uncomfortable to get on, so you might want to make them wet while you had them on already (I personally hate the feeling of getting jeans wet when they're worn) so if you can handle it, do it that way.
Depending on how much you need to stretch the jeans, simply wearing them until they dry might stretch them out enough to fit your body, but if not, you need to follow the next few steps, making sure your jeans are still wet when you do.
Waistband Extender/Stretcher
If the waist is the problem area, I recommend getting a waistband stretcher and putting it in the jeans while they're wet. This will then stretch the fabric enough so that it dries while stretched out, making them half a size to a size bigger. If you don't have one of these though, you can always make one yourself by using an ordinary coat hanger and putting it inside the jeans (depends on how big they are though) or you can keep them on and try and put other objects in the waistband for a short period of time. I've been known to wear them wet and then put other items in my waistband to stretch them out even more, but be careful as you don't want to bruise yourself or restrict any blood flow. Only do that if you know it's comfortable.
Squats & Lunges In Your Jeans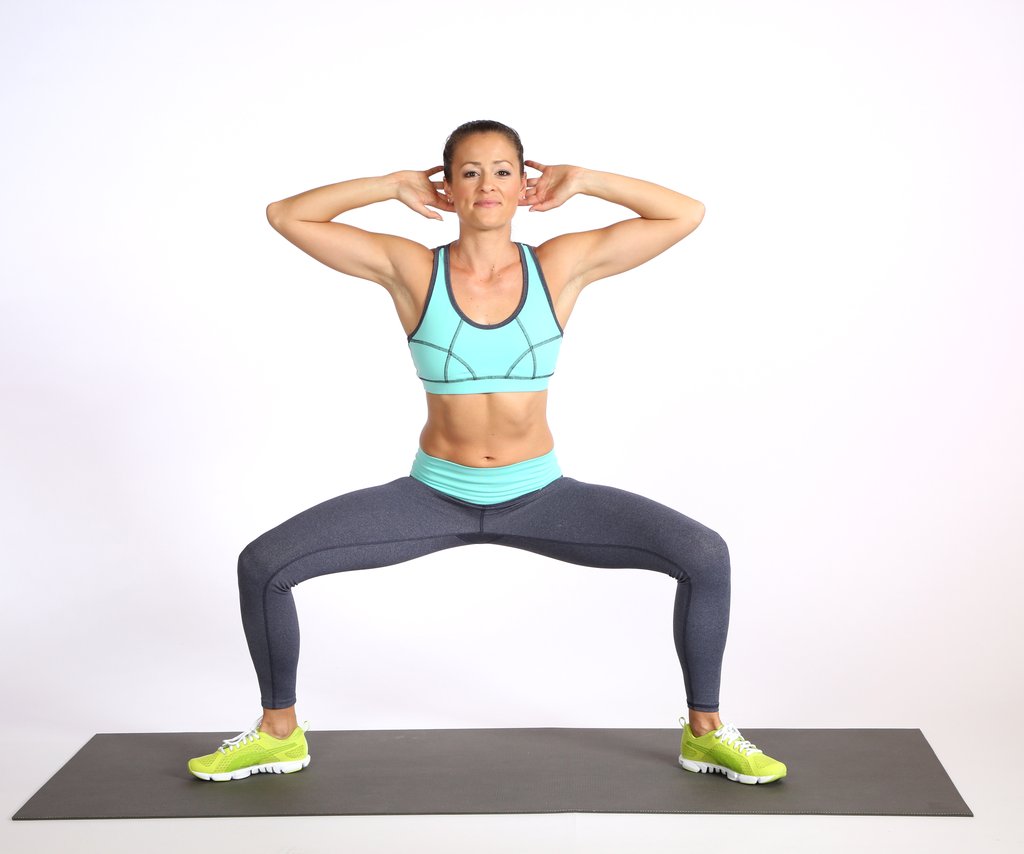 If areas like the thighs or the crotch or butt are too tight, then I recommend doing squats and lunges in your jeans while they're wet. These stretching motions really pull the fabric and if it's wet, it causes it to stretch. They're great exercises to really make a lot more room in your jeans. Just be very careful to do them slowly and to make sure your jeans are of a good quality and not too thin. The last thing you want is to do a squat and rip them!
This type of stretching though works a treat and is the method I use all the time for jeans that are too tight. You can find me squatting and tugging at my waistband until they're dry. Before I got into super stretch jeans, I would always need to do this because in order to get the jeans to fit my thighs, they always ended up too tight in the waist.
So, just to recap:
Wet your jeans enough to make them wet, but not completely soaking.
Stretch, squat, lunge, sit etc slowly and carefully so you don't rip your jeans.
Let the jeans dry on you after this so they don't shrink back.
You can also wet them and stay sitting until they dry. Our bodies expand when sat.
If this doesn't work, remove the jeans and put a waistband stretcher inside while they're wet and leave to dry.
So there you have it! How to stretch your jeans! If you have any other methods you have tried, please do comment and tell us, or if you have any other questions, let us know.
P.S. – This wont work on jeans that are already old and stretched out. They don't have anymore stretch left in them unfortunately and are already maxed out, so you wont be able to get a full size out of them.
Shop some of the brand new and latest jeans below:

Image Credit: Myself, Paperfortunetellers & Lollipuff.