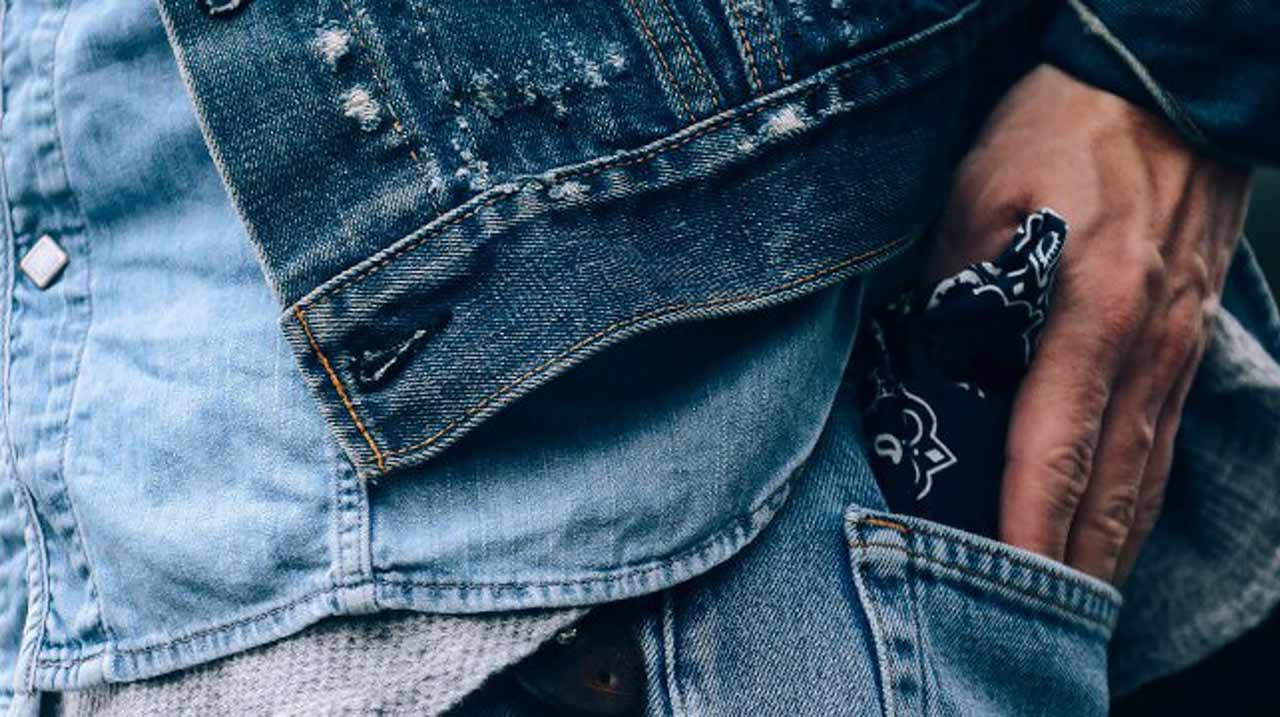 No need to guess my name. My name is Tim and I'm a jeans addict. By the fact that you are reading this blog, I'm assuming you're an addict as well. Just what is a jeans addict? That is the subject of a future blog, but as a new writer for The Jeans Blog, my baggage is such that I may come across with a New York edge with a goal of creating conversation and feedback in support of our mutual addiction. Today I'd like to talk about making it easier to feed our jones. 
One of the characteristics we share is the attraction to premium denim in the latest styles and washes. In a perfect world, the local retailer would carry all of the top brands, their newest denim and every wash you could imagine. We could just walk in and try pairs until we find exactly what we want. If such a world ever existed it must have been when Levi's and Wrangler were the only brands with one or two styles and the denim was 100% cotton, thick, rugged and meant to protect you from those times when you leaned too sharply into a curve and sent your Harley sliding across the pavement.
Let's get real. If it's premium denim, it's not ubiquitous and readily available. For those of us who live near a big city, we have the luxury of high end department stores such as Barneys, Bloomingdales, and Nordstrom to name a few who carry a large selection of brands and styles. You may even have access to retail stores from the brands themselves. However, even in New York City, you aren't overwhelmed with retailers who have Citizens of Humanity in stock. And if you aren't near a large city, you are out of luck, or at least you were until the internet came along.
Yes, the internet and on-line ordering solved all our problems. Find the right website and just about any brand and style of jean was at your disposal. Just offer up your first born child, click the order button and your perfect pair was on the way, often with express shipping. And then they arrived and you tried them on. That perfect pair you ordered has a different shade with fading that didn't come across on the webpage, although labeled as skinny it was more like your father's (or mother's) jeans, with a rise that barely made it above your kneecaps or came all the way up to your chin. And talk about fabric, just because it was labeled stretch didn't mean it was flexible. How could this happen? Everything looked great on the website! Just send it back, and order another size or color then everything will be perfect. Yeah, right.
Now we are all intelligent shoppers. We should be able to find a pair of jeans if given the right information. But what is the right information? A lot more and with greater detail than we regularly get today. What goes into a good fitting pair of jeans – lots of things: the fabric content, the fabric weight, the leg sizing, the waist sizing, the front rise, the back rise, the inseam, the leg opening, the knee opening etc… Wouldn't we all like to have such information in selecting a pair of jeans online?
Well we have photos for wash color but the variables to consistently present that information over the web may itself be a limiter. We have terms such as low rise, mid-rise, and high rise but that classification can vary from brand to brand. The same goes for terms like relaxed, straight, slim, and skinny. A woman's skinny jean may in fact be a legging sizing for a male. The fabric itself can be labeled as light weight, medium weight, and heavy weight along with cotton content varying from 100% to less than 50%. For a standard design pair of jeans, the fabric weight and content alone can result in a variation by 2 sizes for a consistent fit.
All of this is interesting, yet frustrating. What can be done to improve the situation? For one we replace the qualitative metrics with quantitative metrics. Rises, knee openings, and leg openings get replaced with measurements in inches or centimeters, fabric content needs to be listed and the actual weight of the denim needs to be listed in ounces.
It's not all doom and gloom though as there is movement in this direction. We need to give credit to retailers such as ShopBop, East Dane, Nordstrom, Revolve Clothing, and Zappos for making their own measurements and posting them, as well as brands such as Nudie who have been leading edge in posting actual denim weights. 7 for all Mankind is an excellent example of a brand that provides relevant information too as you can see below.
Other premium jeans that are jumping on the quantitative band wagon include, but are not limited to: AG Jeans, A Gold E, Citizens of Humanity, Frame, J Brand, and Paige. Even Levi's is picking up the need to provide quantitative measurements as observed on their new washes for their 510 skinny jeans where leg opening and rise values are now provided.
In a nutshell, if the right information is provided to us, there will be less buy and return cycles getting us to the pair of jeans we want quicker, and minimizing the cost for retailers to service our needs. As the brands and the retailers count on us spending our money, we need to help them meet our needs. You can help us develop a voice that gets listened too by:
Sharing your online purchase experiences as a comment to this article.
Giving feedback to your online retailer (by providing a review?) where availability of information prevented a return and where lack of information resulted in a return.
Pleased to meet you. What's the nature of your game?
Image Credit: 7 For All Mankind & Coggles.