There's a new trend on the scene and I actually think it's pretty cool! It's a one size fits all concept in denim (well, almost one size!). Getting the right size jeans can often be irritating, especially when some brands run bigger than others, or the fabric content isn't as forgiving etc., so the new idea is that one pair of jeans can fit a range of sizes!
So far I've found two different brands with this idea in mind, and that's Good American and FRAME. I'm sharing both of their jeans below, but I think GOOD AMERICAN are leading in terms of this concept as they have a few washes out!  What's your opinion on this? I wasn't sure at first as I figured that these are going to be much like leggings, so just a super stretchy jean. They very well might be as I haven't tried them myself, but lets take a look!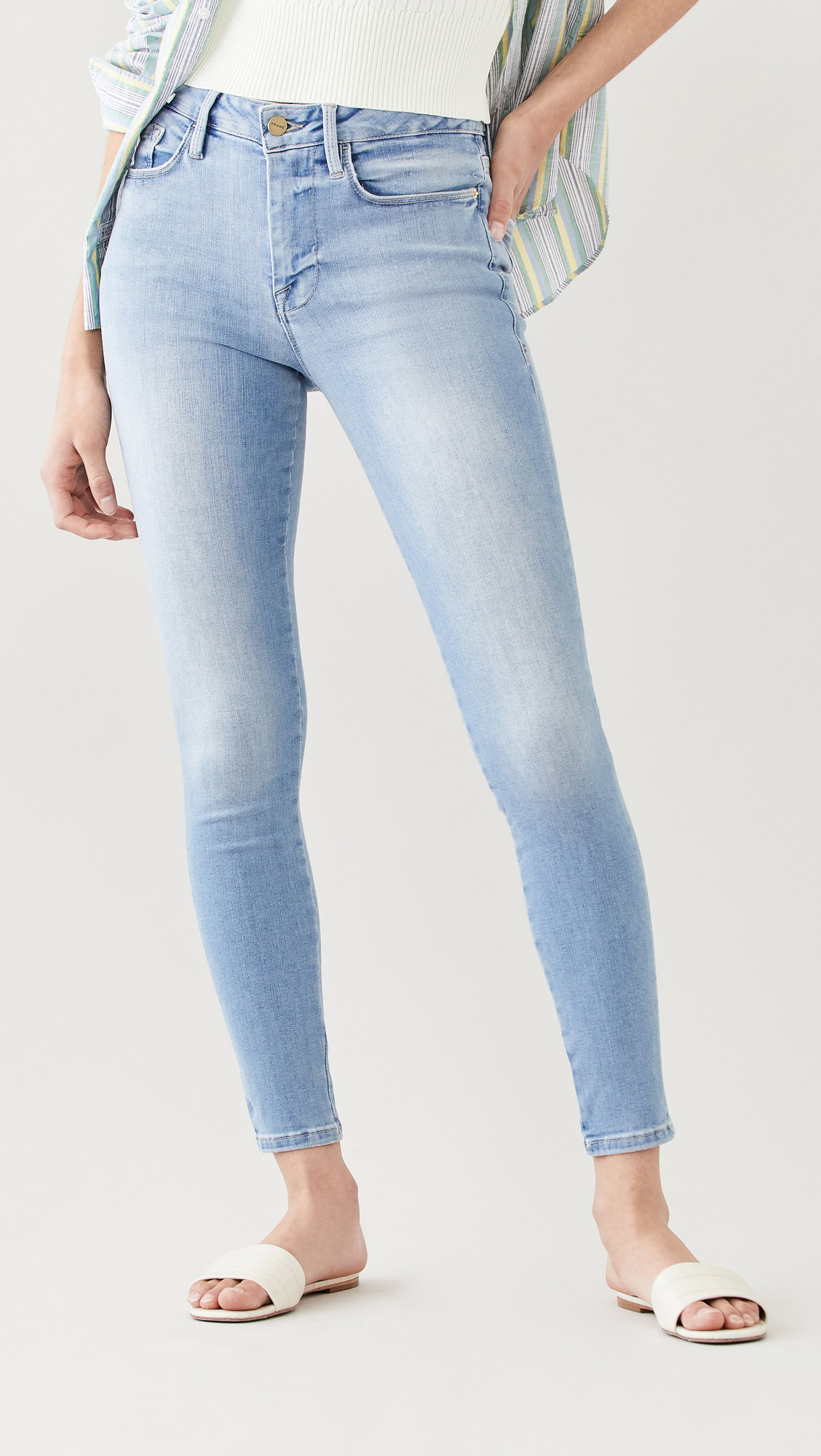 These are the FRAME Le One Skinny Jeans and they come in only two sizes! Size 1 fits a 23-29 and size 2 fits a 30-36. That's all they offer! Now this is really cool because it means if you fluctuate with your weight a lot, your jeans are pretty much always going to fit, unless you're a size 29, that might be a little more of a struggle. The rise is 10.25″, the inseam is 29.5″ and the leg opening is 8.75″, taken from a size 1. I am tempted to try these out, especially if they brought them out in a cropped fit, as the inseam on these is much too long for my shorter legs, so I'm going to keep an eye on them!
Buy these FRAME Jeans at Shopbop.com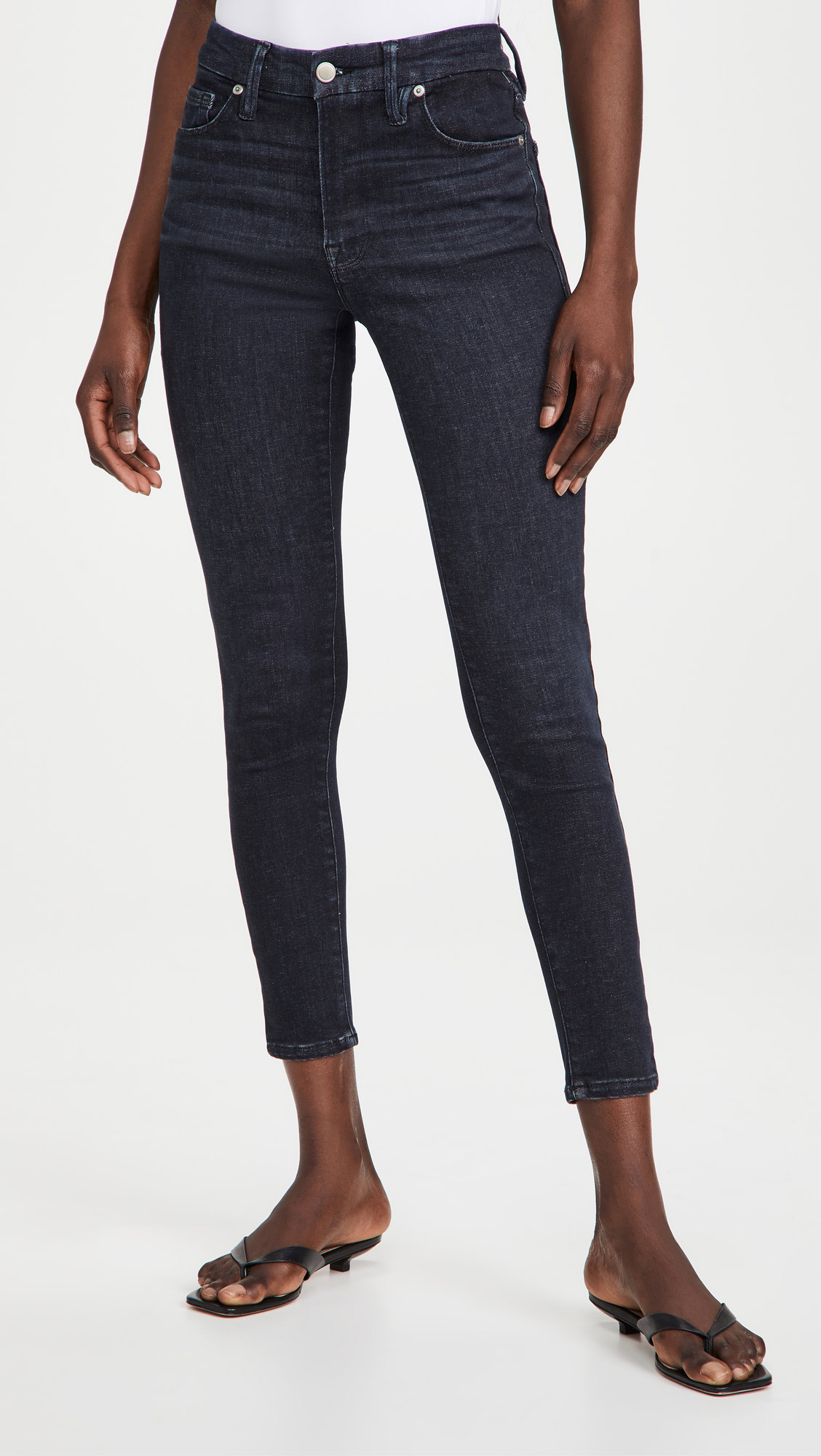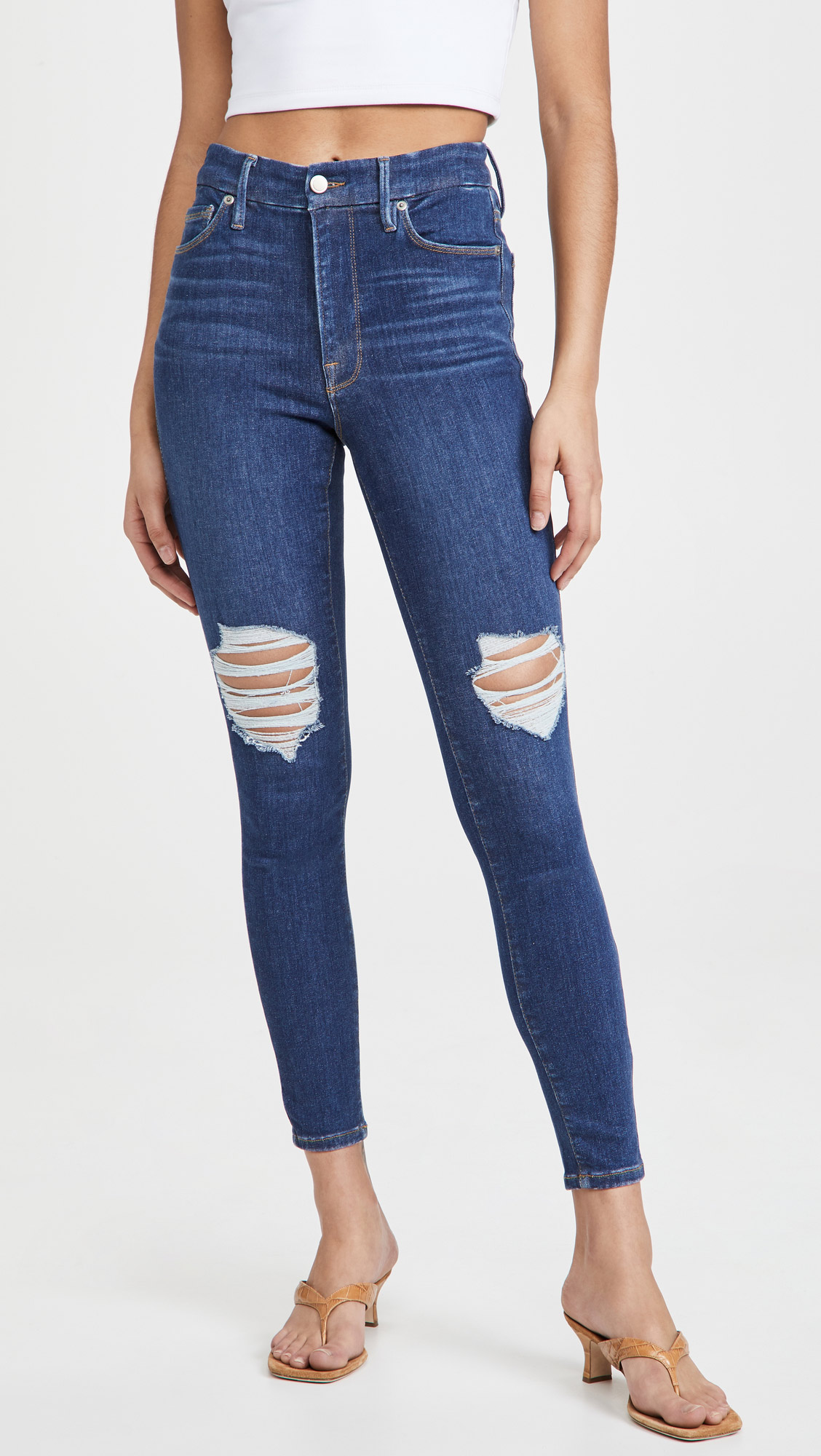 Now these are the GOOD AMERICAN Always Fits jeans! They're called Always Fits as they are designed to fluctuate with your weight. These come in 5 different dress sizes, as they go up much higher than FRAME do, and they seem to fit 4 different sizes at once, so the sizing is as follows:
A=00-4 (Waist 24.5", Rise 8.25")
B=6-12 (Waist 26.5, Rise 8.75")
C=14-18 (Waist 33", Rise 11")
D=20-26 (Waist 38", Rise 12")
E=28-32 (Waist 43.5", Rise 13")
I would probably need size B as I'm a size 6 in GOOD AMERICAN, however I wonder if they would fit a little loose at the smallest size? I have no idea, but I'm very intrigued to try them out at some point. I do love this concept though as it does eliminate sizing issues and losing/gaining weight meaning you need to buy new jeans, so that's wonderful. Have any of you tried these jeans?
Buy these GOOD AMERICAN Black Jeans here