When it comes to wearing denim, I am definitely a bit of a late bloomer. Although I have always loved the look of jeans, it wasn't until I was in college that I took the plunge and actually started wearing them. Throughout my awkward teenage years my standard uniform was a pair of baggy khakis and one of a million Metallica concert t-shirts, each one looking like it hadn't been washed in over a decade. At times my friends and family would give me some good-natured ribbing for shying away from denim. At that point in time jeans just weren't for me. However, in the past number of years, denim has become a passion, border lining on an obsession. With scant experience in the fashion world I have started a denim blog myself and I cannot imagine life without jeans. To this day I still have and wear my favorite pair of Levi's that I came across a few years back. Read my story below.
I didn't find my go-to pair of jeans right off. Throughout my college years I had a few pairs that I would wear here and there, adding them to my rotation of trusted khakis. Although I quite liked my jeans in those days, and still pine for them from time to time, there was always something a bit off about them. They were either too baggy, too long, or the wash wasn't quite right for me. I decided that instead of sitting idly by while my First World denim problems vexed me, I would seek some outside help for my next denim purchase. It was time to bring in the big guns.
My dear cousin, being far more knowledgeable about fashion and jeans than I could ever hope to be, agreed to come along with me and help me pick out a new pair of jeans. Although I was hoping to find a pair that would look and feel good, I would have thrown my arms in the air and declared victory if my cousin helped me find a pair that didn't make me look like I was helplessly drowning in an angry sea of denim.
Going in, my only requirement was that my new pair of jeans be Levi's. I have always had a certain affinity for their jeans and no matter what great brands I try, I always seem to go back to a trusted pair of Levi's. Fortunately my cousin obliged and we headed for the Levi's section. Little did I know that one of the first pairs she would hand me off the shelf to try on would help turn my interest in denim to a full-blown obsession. Initially snug and not quite the wash that caught my eye, these were the jeans dear cousin insisted looked best on me. Not 100% convinced, yet happy I found a pair that would be flattering to me, I made the purchase of these Levi's 505 jeans.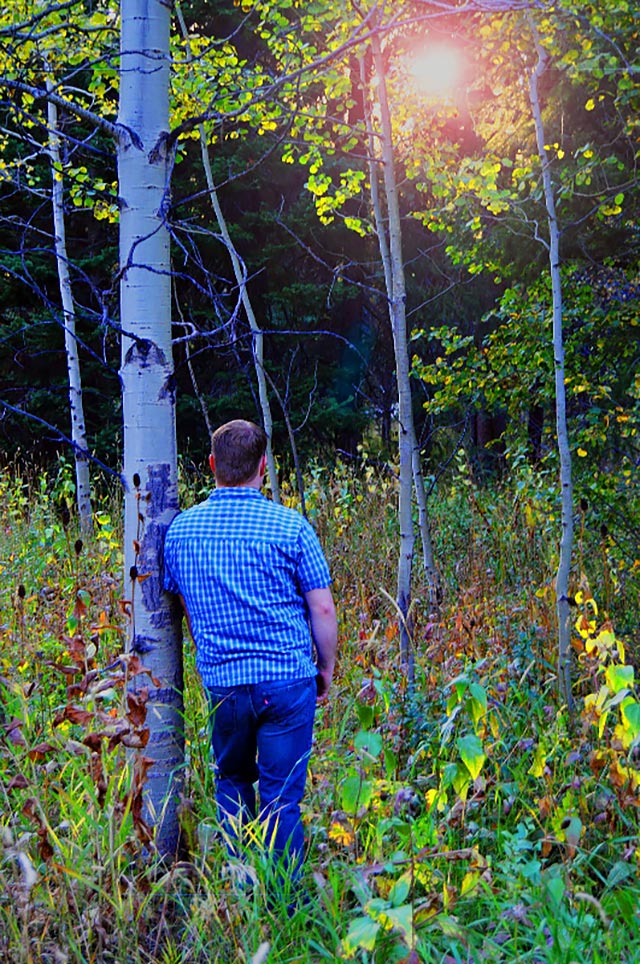 It wouldn't take much time before I realized how much I loved my new pair of jeans. For the first time ever I wasn't senselessly fighting an angry torrent of denim. I was wearing a pair of jeans that actually fit. Gone were the days of trying to look like an extra in a JNCO commercial from the late 90s. I would soon appreciate the wash of the jeans as well. I could wear pretty much anything with these jeans and still feel like I looked presentable. It was an epiphany discovering how versatile denim can be.
Knowing I could wear my new Levi's 505s with almost anything made them my go-to pair of jeans for that summer and beyond. I could wear almost anything in my closet with them and feel great. Any shirt and pair of shoes could find a place with that denim. Whether it was a casual day of hanging around the house, or a night out on the town with friends, there wasn't anywhere I would go without my Levi's. I loved the way they fit and looked. I couldn't image being anywhere without those jeans as part of my uniform.
It wasn't just that I felt good wearing my Levi's jeans, I also experienced one of the best times of my life during that summer. I spent those months out in the world around me, living the life of a small town boy. The countless barbecues and country drives lead to stronger relationships with family and friends. There was no time in my life quite like those summer days and it all happened in a pair of Levi's. Those jeans carry with them an array of memories that will always stay with me.
One pair of jeans and the role they played in the life of a young man launched a passion for denim. I mentioned earlier that I can't imagine life without jeans and it's absolutely true. I've lived an important part of my life in them and will continue to do so into the future. Long live denim!
Thomas Stewart – The Denim Dude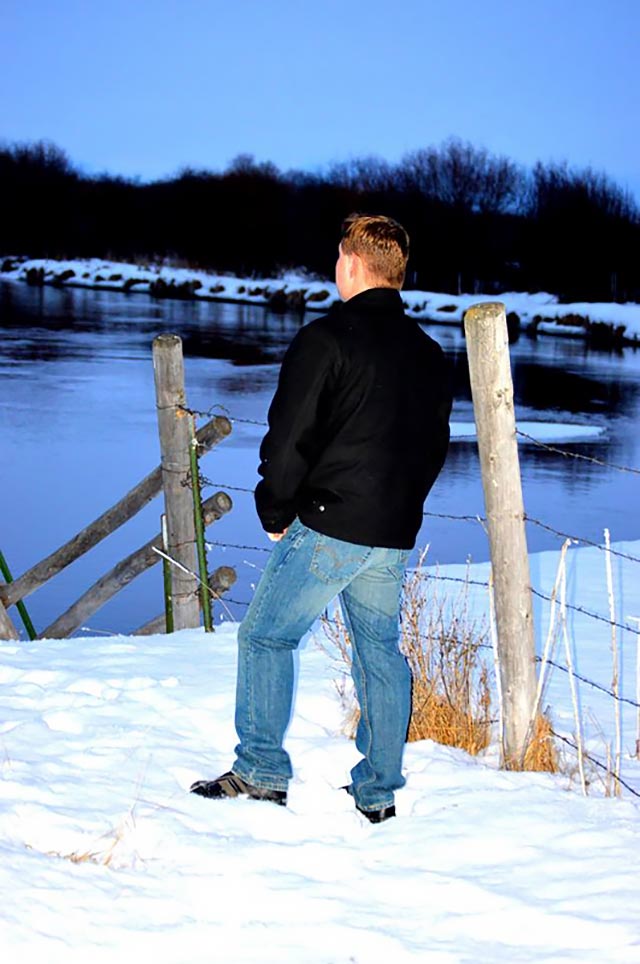 A huge thank you Tommy Stewart for sharing his denim story with us here at The Jeans Blog. Those Levi's 505 Jeans definitely did change his life and it's amazing what denim can do to someone. It's always lovely to come across other people out there who are just as passionate about denim and jeans as I am myself. Please do get in touch and share your story with us too if you are obsessed with jeans and have a favourite pair of your own! We would absolutely love to hear how your relationship with jeans started and why you love them so much!