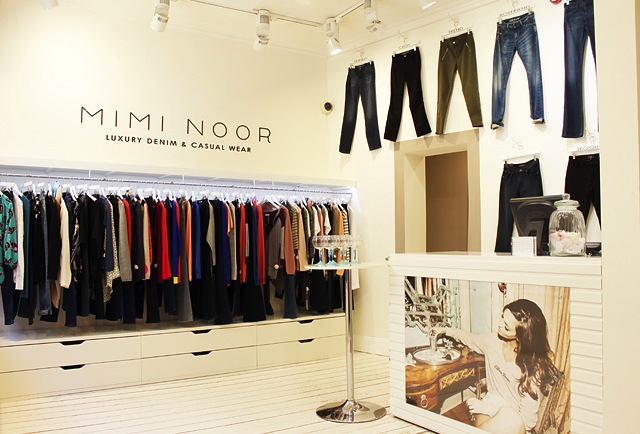 So, I'm going to let you in on something not many people know. I used to hate wearing jeans, absolutely hate wearing them. In fact I all together stopped wearing jeans at 18 because I gave up trying to find anything that worked for me. I was the skirt queen (and back in 2004 skirts were the thing) and my skirt wardrobe was a Mean Girls loving teenager's dream.
In fact, it wasn't until 2006 when I had to buy a pair of jeans for a uni trip that I was forced back into the world of denim. I didn't want to spend too much on said pair of jeans because I was writing it off by the end of the trip, so I strolled into TK Maxx and buried myself deep into the rails of denim. 9 out of 10 of the items I tried on didn't quite fit, but one triumphant looking pair survived the ruthless cull and that pair was a pair of boot cut Earl jeans.
That jean unknowingly changed my life, but sadly for Mrs Earl jean the story isn't solely about her. My little Earl cemented herself in my skirt laden wardrobe after this trip and wet my appetite for this new category of 'premium denim'. Soon I was on a hunt for True Religion (mostly because it was mentioned in a Black Eye'd Peas song and I'm a slave to popular culture), but the story isn't about them either… I didn't fall head over heels crazy in love until I found the J Brand 910.
These jeans, skinny in fit, low in rise and cropped to the ankle (which means far too long for me) were sprayed onto my legs from 2007 to 2010. They took me through love and loss, first time job stress, across the world and there was nothing that could come between us. They changed the way I felt about denim (sadly Mrs Earl jean was well and truly usurped from the wardrobe at this stage) and I wanted to do nothing more than cull what I had already and replace it with more 910s, which I did. In fact, I was only fully sold on going to New York one Winter with the knowledge that I could buy double the amount in the US (I TOTALLY miss that exchange rate!).
910 had taken over and I had her in 2 of the blue wash (then known as ink but is completely different to the 'ink' wash J Brand have now), Black, Black with yellow stitching, Black with orange stitching (you can tell I don't push my boundaries much) and finally in a stone wash, which, on reflection, looked like I was wearing nothing from the waist down, but I didn't care because I was in love.
In fact, they lead me to wanting to open my own shop selling this experience to others. At the time you could hardly find premium denim outside of London and I loved what was on offer there. It was simply not fair that us out-of-towners had to be punished with the high street fit, so what was a girl to do but open a shop sharing the joy! Oh, and joy has been well and truly shared. Nothing makes me happier than seeing my 910 story replicated on a day to day basis with my customers.
Anyway, so much has moved on in the world of denim since then and sadly my beloved 910s just don't cut it like they used to, but my denim tale has evolved and I'm delighted everyday that I can get up and wriggle into my trusted J Brand 620s. In a happy turn of events I've also fallen in love with other designer's pieces and I have a jean for every mood, like when I'm feeling like I need to snuggle into something I always turn to my James twiggy slate or if I'm slightly cooler than normal I jump into my Denham Point. That's the thing about a great love story, it just keeps on giving!
Mimi – Miminoor.com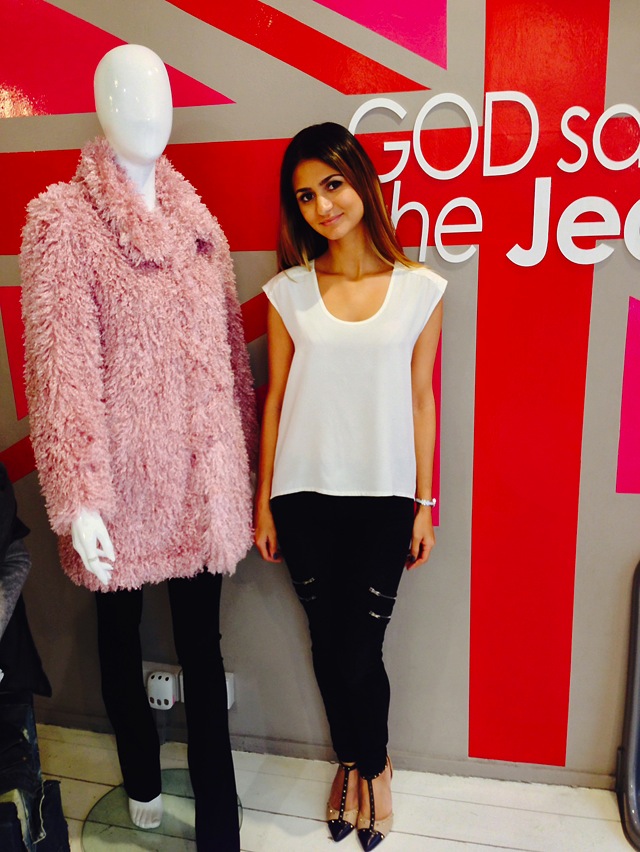 – Thank you to Mimi Noor for sharing her story with us here at The Jeans Blog. I've been to Mimi's boutique and it's lovely, it's one of the best places in Bath to buy premium denim, especially the latest styles! As always, if you have a Denim Tales story you would like to share with us, please do get in touch!