J Brand | L'AGENCE | Citizens of Humanity | AG | FRAME
It's time to roundup my top 20 jeans for the month of November! Instead of making these into two separate posts and doing 10 women's and 10 men's individually, I have combined both the men's and women's jeans into one, making it a total of 20 new jeans.
This decision was purely because we have so much content to go out and get ready that two individual posts wouldn't have been able to make it out before the end of the month, but it doesn't matter, I know a lot of you guys love to wear women's jeans anyway, so it works out well, plus it's gift giving season, so buying for others is hot right now!
So what 20 new jeans do we have? There's an array of black, grey, white, and blue for the ladies with skinny and flared fits, velvet, classic denim, cropped and raw hems, as well as uneven, distressed hems, making all of these pieces incredibly unique. How cool are those velvet moto jeans above too? Loving those!
For the guys, there's a mix of washes again, much like the ladies, including plain and distressed pairs, along with coated and a raw hem as well. The raw hem trend has mostly been for the ladies, but certain brands like 7 For All Mankind are bringing out their take on the trend for the guys too! Are you a fan of that? Anyway, happy shopping and enjoy your new jeans!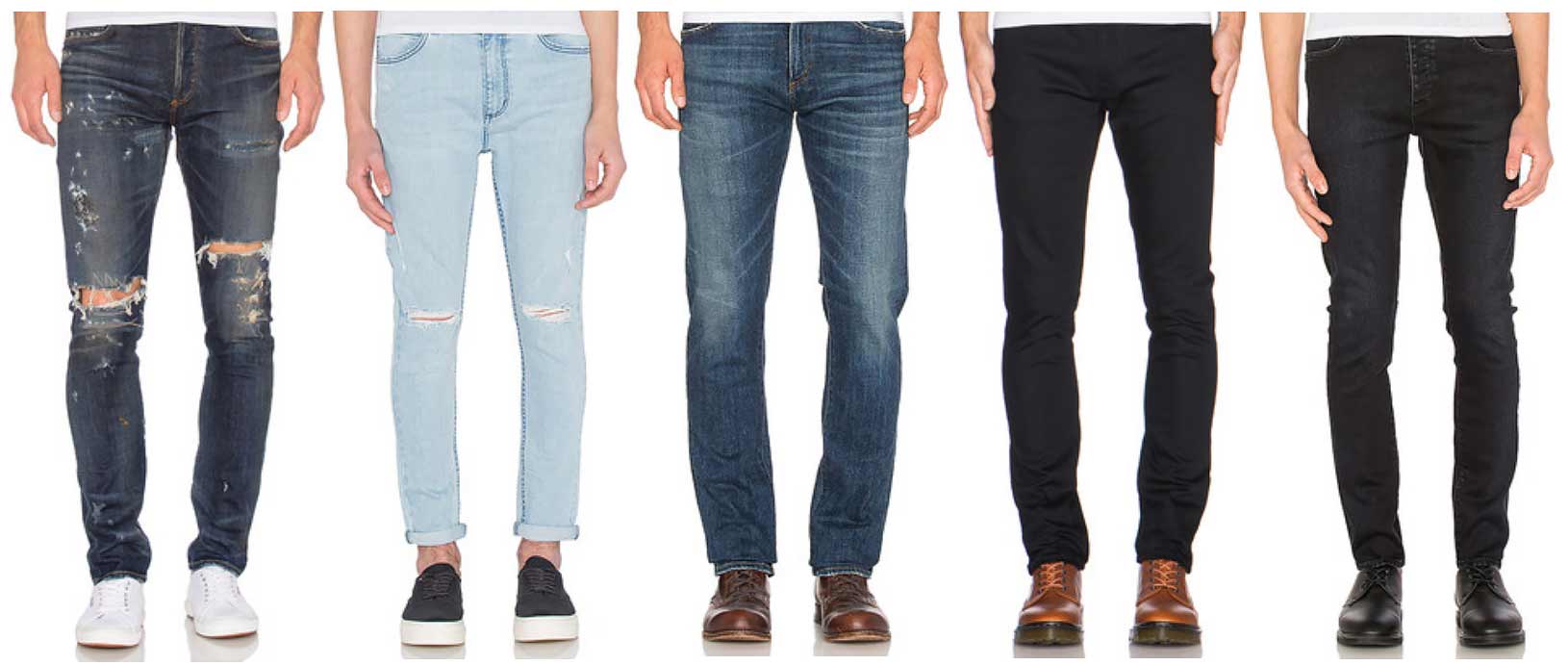 AGOLDE | Rolla's | Citizens of  Humanity | Nudie | NEUW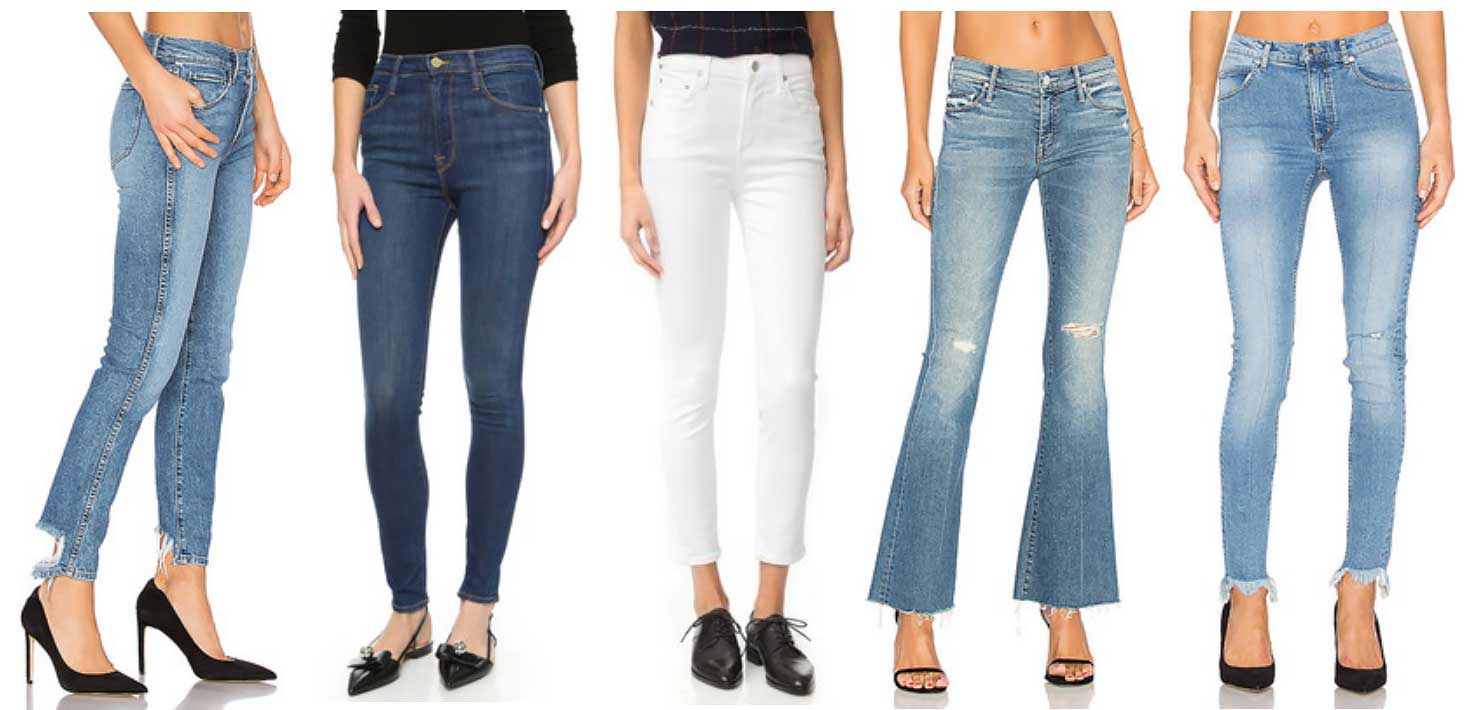 3×1 | FRAME | Citizens of Humanity | MOTHER | Cheap Monday
7 For All Mankind | J Brand | Cheap Monday | J Brand | Helmut Lang