GAP is such an understated brand when it comes to being featured in round ups and as denim options to buy online, yet they're one of the most popular brands for people to wear. I know a lot of people who live and swear by GAP, and I used to be one of them before I found what I like in the premium world, so if you are looking for more of an affordable denim, GAP is definitely a brand you should look at. Now this post isn't sponsored in any way at all, but I realise that we mostly only feature premium denim here on The Jeans Blog and not enough from brands that have a lower price point, which is why I'm writing this blog post. I've selected 5 different pairs of GAP jeans here, each with different fits and washes, and I think they're ideal! A couple are in the sale too!
Above is my favourite from this list and I was even tempted to buy this pair myself! The high rise and the distressing looks great and they seem like they would make the most perfect pair of summer jeans to wear right now, especially with that light blue wash. The best part? They are only £10.99 in the sale, how amazing is that?!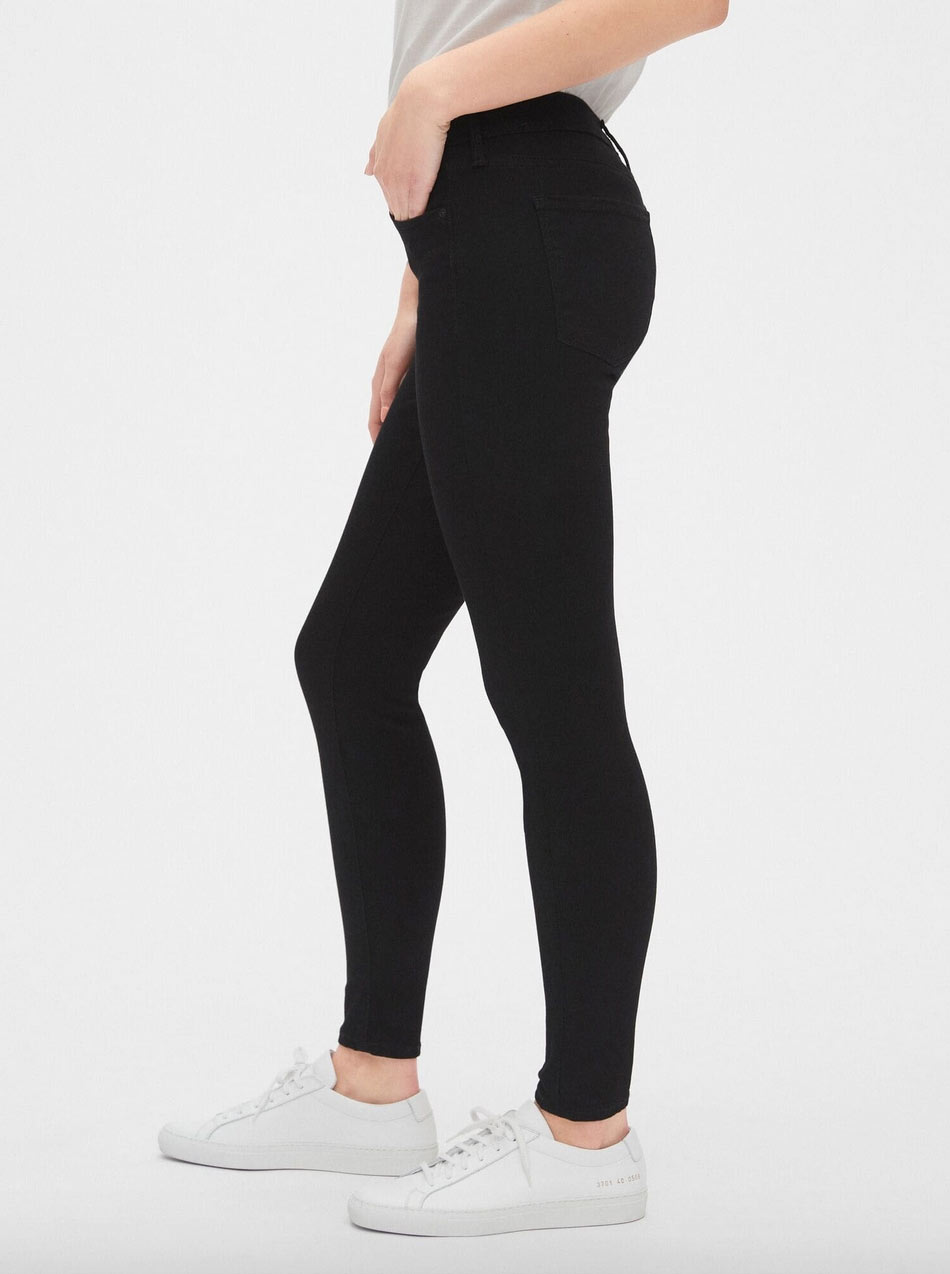 Now these are from the brands Sculpt collection, so they have a really flattering fit and you cannot go wrong with black jeans, ever! They are retailing at £54.95, however with GAP, you can always find a 40% off code nearly every week, which will make them so much more affordable! These would definitely make a great pair of classic and basic jeans!
These are the straight leg jeans which I think are wonderful if you want to get that vintage Levi's look that everyone adores! The fit looks very flattering as well, which is important when it comes to mom jeans. The price, again, is £54.95, but like I said, there's always a massive discount code!
These are priced at £38.97 in the sale, and all the sizes are still available. If you love a slouchy skinny and want a beautiful distressed wash with a raw, undone hem, you can't really go wrong with this pair! I think they look great and a rise that high will be wonderful with cropped tops and belts.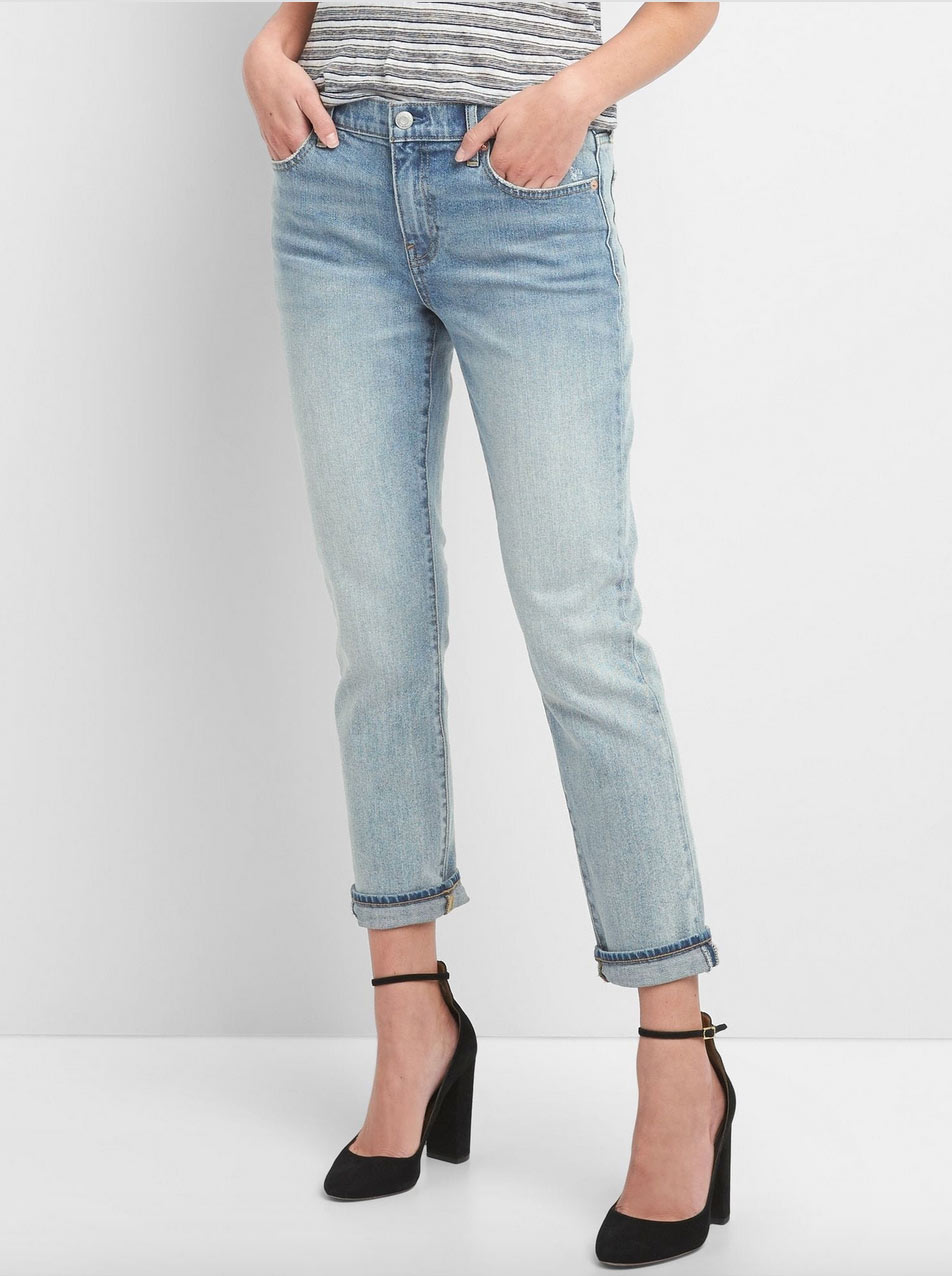 And lastly, I went with a pair of girlfriend jeans, which basically means a slimmer, sleeker version of a boyfriend jean, but still with a decent amount of slouch to them. I went with the light blue wash to give you that vintage feel, and I think they look great with the cuff at the hem too. They are priced in the sale at £19.99, so that's an absolute bargain, and will be perfect for summer errands.