BLANK NYC | Current/Elliott | Rag & Bone
Summer is officially here and that means putting away your tighter, thicker denim in favour of something a little looser, cooler and less restrictive. What's the first thing that comes into mind when I think of those three things? Boyfriend jeans of course! I know a lot of people are still uneasy when it comes to baggy jeans as it often brings back memories of the 90's, but as the times change and designers are more conscious of getting a flattering fit from their jeans, you can be sure to find some seriously hot styles out there!
Not every pair of boyfriend jeans has to swamp you and make you feel like you are walking around in a potato sack made of denim, there are numerous skinny styles out there or slightly slouchy cuts too. Since I'm a little on the shorter side and don't have the longest of legs, I find that the baggy boyfriend jeans often overwhelm my figure and make me look larger than I am, so the one key element I stick to when buying new boyfriend jeans is making sure they are skinny. Having them tapered at the calves and ankles is the easiest option to create the slimmer illusion, while still having that breathing room in the thighs and crotch. The Paige Denim Jimmy Jimmy Skinny is the perfect example of this, as is the Diesel Fayza. I also have a pair of Levi's Skinny Boyfriend jeans which are incredibly flattering!
For those of you who are taller, you can generally get away with anything, but I recommend keeping your tops tighter fitting if you are going for the baggy boyfriend jeans. This makes sure that people can still see your figure or silhouette. You don't want to hide it on top as well as on the bottom! Turn ups work really well for you taller ladies too, but the shorter ladies might want to try and steer clear of them unless they are little hem rolls as the break in the colour of denim can make you appear shorter than you are. So, I have selected 12 of the hottest boyfriend jeans around at the moment and they are perfect for the Summer weather that we are having right now! Which pair do you like the most?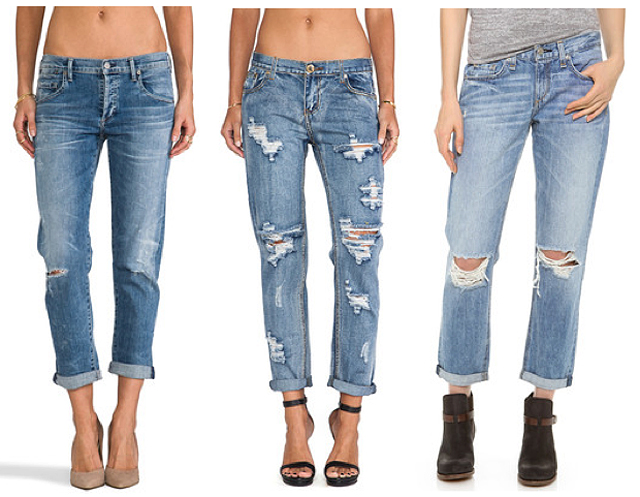 Citizens of Humanity | One Teaspoon | Rag & Bone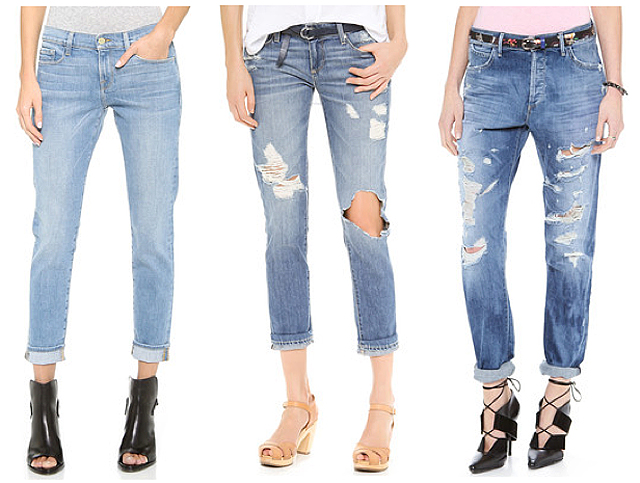 Frame Denim | Paige Denim | Goldsign Jeans