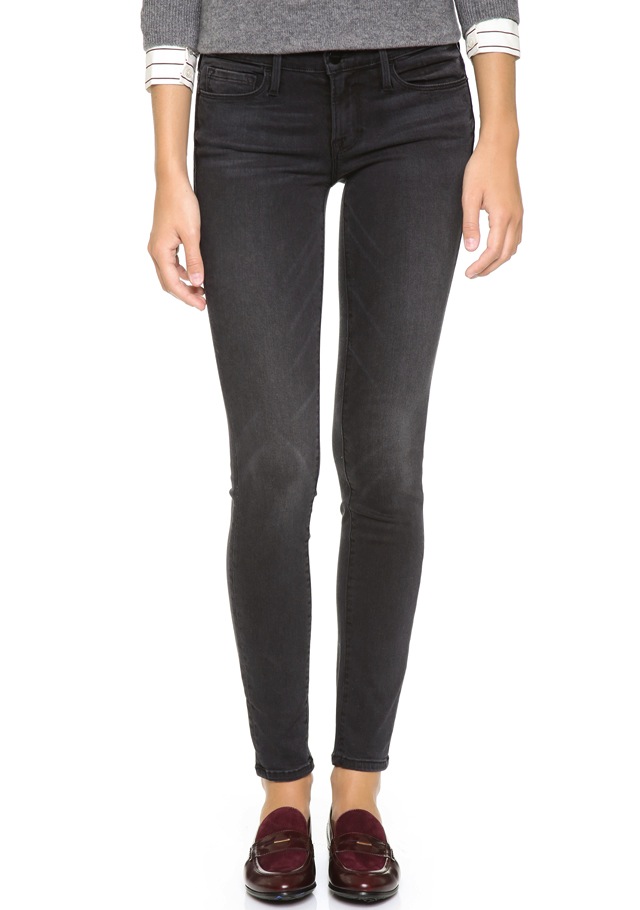 Frame Le Skinny de Jeanne in Knightrider
Grey jeans are the underdog in the denim industry and despite them being incredibly versatile and gorgeous, not that many people opt for grey denim. Hopefully that will change as more and more denim brands are releasing their own grey jeans and they come in numerous fits, washes, designs and styles, so there really is a grey jean for everyone! Whether you prefer lighter washes or darker, zips or no zips, a skinny fit or something slouchy, I have rounded up the 12 best grey jeans for women here on The Jeans Blog.
Grey jeans are perfect to style with white and black to give you that chic monochrome look, much like the street style stars and fashion gurus (Barbara Martelo, I'm looking at you!) so make sure you have a pair in your closet for the Autumn and Winter season. They brighten up your look from the average blue denim and create a whole new vibe! Light grey will be perfect with some white and cream sweaters to cosy up in while dark grey works wonders against black! Which pair do you love? If you can't find a grey jean you love here, you can buy other grey jeans on Shopbop.com.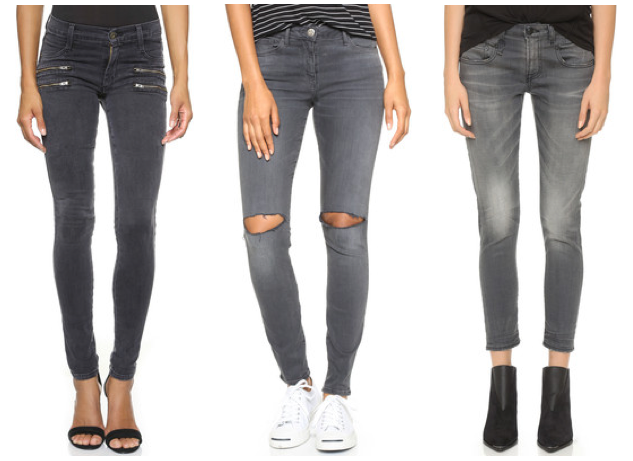 James Jeans | 3×1 | R13 Denim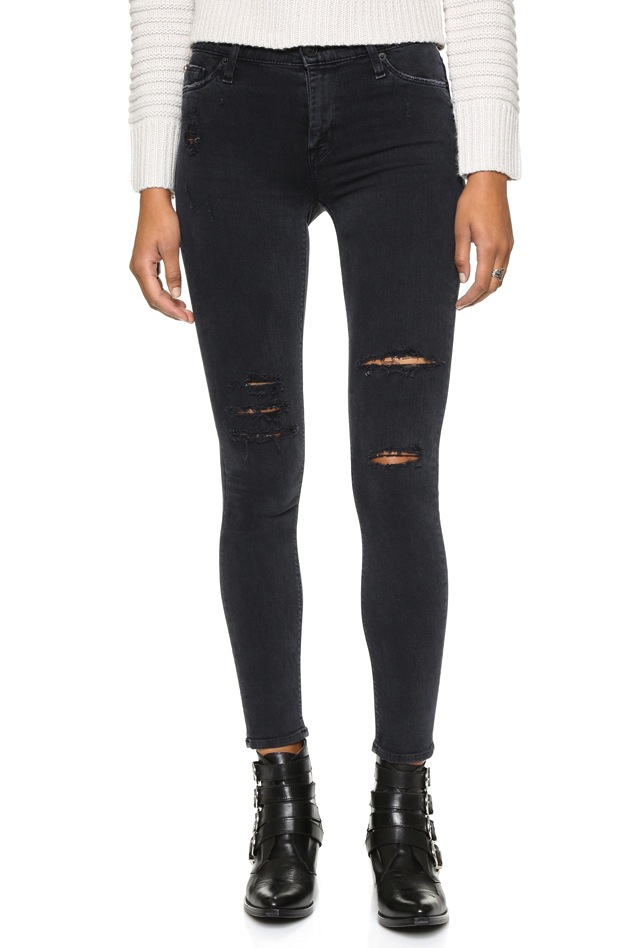 Hudson Nico Skinny Jeans in Commune
J Brand | Siwy Denim | MOTHER Denim
Siwy Amber Slim Crop Jeans in Vertigo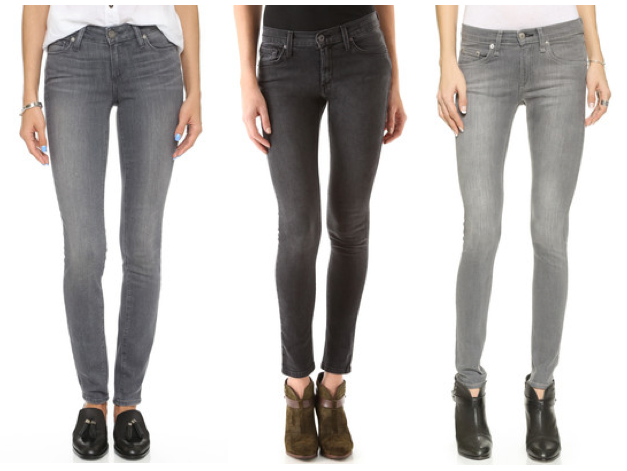 Paige Denim | James Jeans | Rag & Bone