Denim is everywhere right now and especially with the movement of the 70's coming back we are seeing more and more denim worn on top rather than just on the bottom. I have always been a huge fan of a classic denim jacket, I think when looking crisp and fitting, it can be one of the most comfortable and versatile items that one can wear. I also know that all fashion items have a place and time to be worn. Denim jackets are timeless, but are also getting really unique. The greatest thing about fashion is that YOU get to choose the time and place to wear whatever you want. Below you will find 10 different styles of denim jackets, all which have their own signature look and all that can be worn with many different outfits. Also, pay close attention, I'll be styling each item with what I consider the jackets best partners in crime, to make sure you look the best wherever you may be going and whatever time you might be going there!
Denim Trench Coat
Forage Fashion
My favorite way to dress up the denim trench coat is to pair it with an over sized sweater, wide leg pants or a skirt and chunky platform clogs or boots! It creates an old school vibe with a modern twist!
Blank Denim Trench
Shearling Denim Jacket
Oliva Emily
In my opinion the best way to dress up a shearling denim jacket is to wear a contrasting denim skirt, featuring a button front with a pair of brown ankle booties and don't forget to wear a crazy blouse that can be tucked into your skirt! The look above is great too for a grunge vibe.
Paige Denim – Aspen Sherpa Jacket
Classic Denim Jacket
Sazan
This is my all-time favorite denim jacket, and the perfect outfit is to go country! Yes, I know not everyone is a fan of dressing like a cowgirl, but there is a really stylish way to pull this look off and still stay away from looking like you just got off your horse!
Try wearing a pair of high waisted denim skinny jeans, tucking them into your cowgirl boots (or sneakers if you prefer), adding a plain white t-shirt and then a skinny western belt just for looks. You will not disappoint yourself or your friends when they see you! This is how to wear double denim.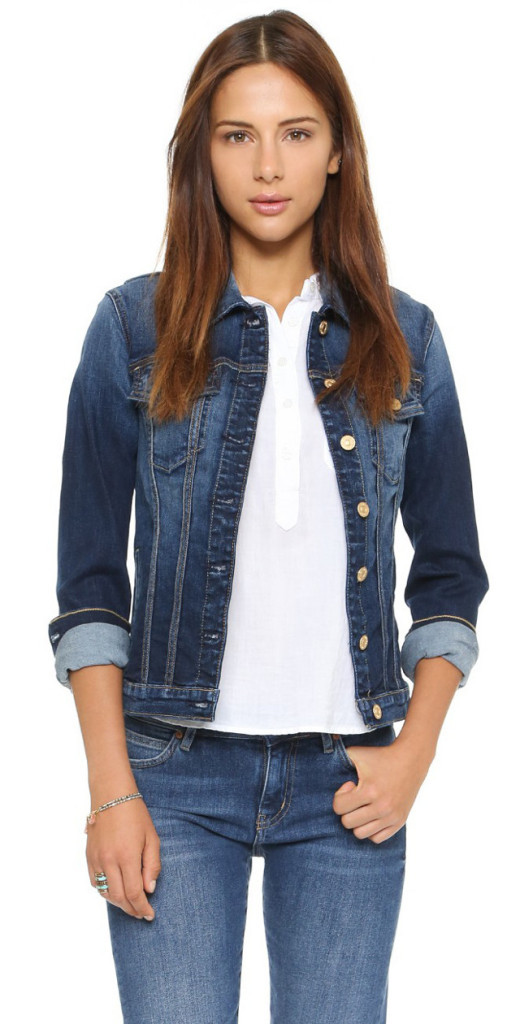 7 For all Mankind – Classic Denim Jacket
Denim Moto Jacket
I am Born Lippy
The Moto look is definitely here to stay, and we are seeing it in more and more ways. A denim Moto Jacket can give a really bad girl look if that's what you're going for! I think that you always want to accentuate the positives and that means go basic with your skinny jeans and choose a denim that is the complete opposite from the wash of the jacket. This way the jacket will be the statement piece of the outfit. Since you are not wearing any leather, it's okay to go with a biker booty with buckles and zips. This is also a great time to pull out a boyfriend band t-shirt and really get into the bad girl look!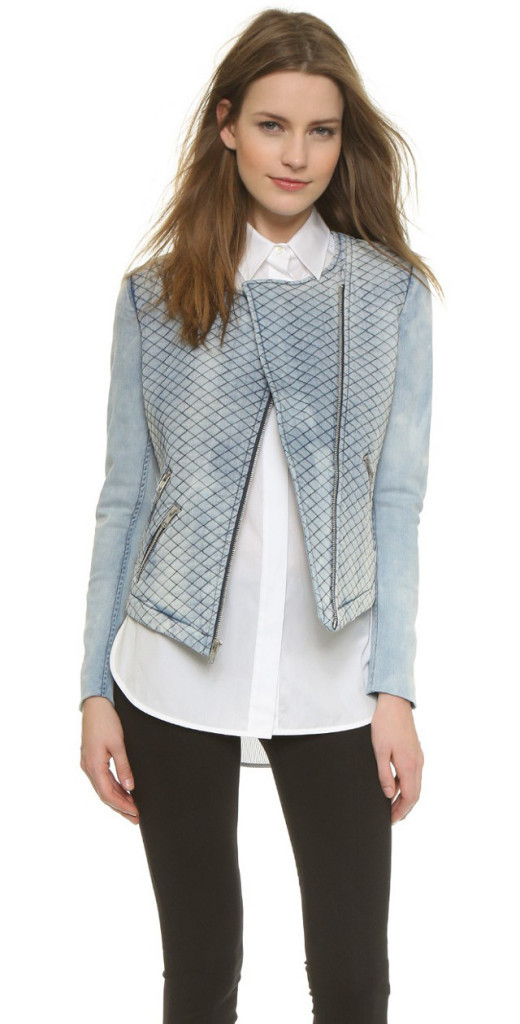 Generation Love – Maya Indigo Bleach Denim Jacket
Denim Jacket with Different Material Sleeves
Up Cycling Clothing
I love this look to death, it's such a great idea and I think everyone should try it one time. Especially a denim jacket with leather sleeves, it's a perfect time to wear your faux leather leggings with athletic shoes. Get a crazy cool colored pair of Nike's and match the color tones from your jacket sleeves to your pants!
Moschino – Denim Jacket
Cropped Denim Jacket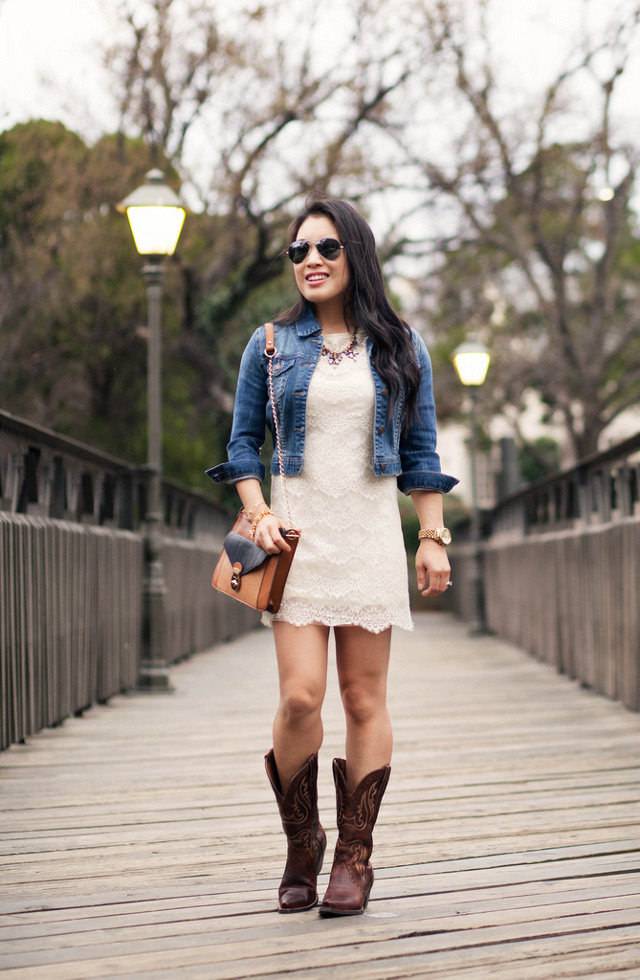 Cute and Little
Perfect for a dress! I typically am not fond of dresses as I am a Denim and Jeans lover, but this is a great time to find your favorite dress and add some denim! I think it's appropriate to wear a cropped denim jacket to any function no matter the occasion and it's also a great way to wear what you love even in a business like atmosphere. No matter if you wear a short or long dress, put on a cute pair of stilettos or wedges and cover up your top with a cropped denim jacket!
True Religion Dari Boxy Jacket
Denim Cape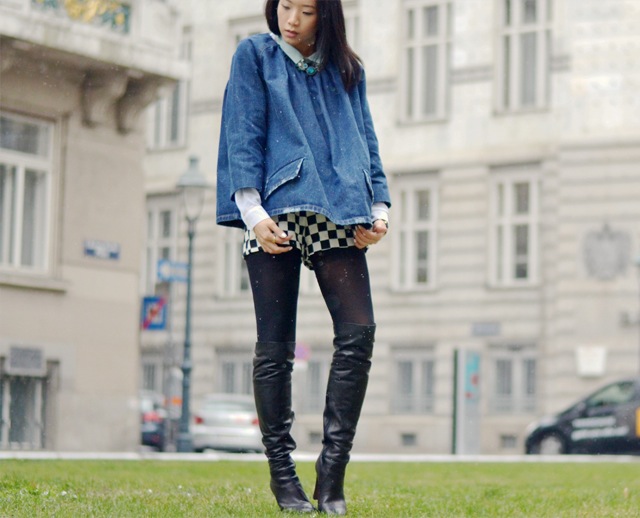 A denim cape would certainly be a new piece in everyone's collection, but as everyone begins to wear their dresses for the holiday season, it's a great way to keep denim in your outfit for the night. Throw a denim cape over any holiday dress to any holiday party and it will keep you warm and show your love for denim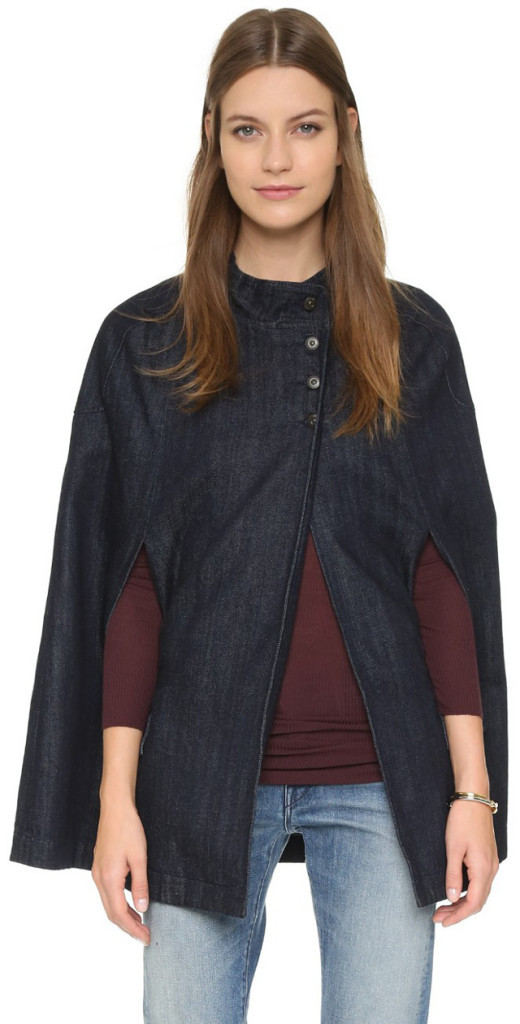 3×1 – Denim Cape
Denim Vest
Katalina Girl
The denim vest has always been one of my most favorite denim items.  We don't see enough of them anymore, but I see the trend coming back very soon.  When wearing a denim vest, I like to go for the rocker look, throw on a tank top and a pair of leather pants along with some biker booties and you have the perfect outfit for a concert or night out with your friends.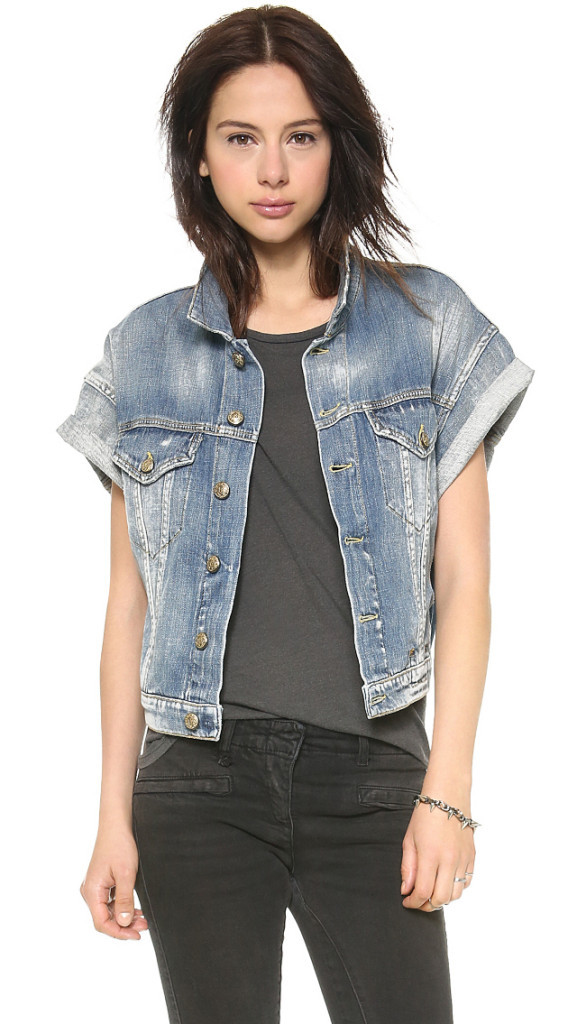 R13 – Roll Sleeve Denim Vest
Coated Denim/Sleeves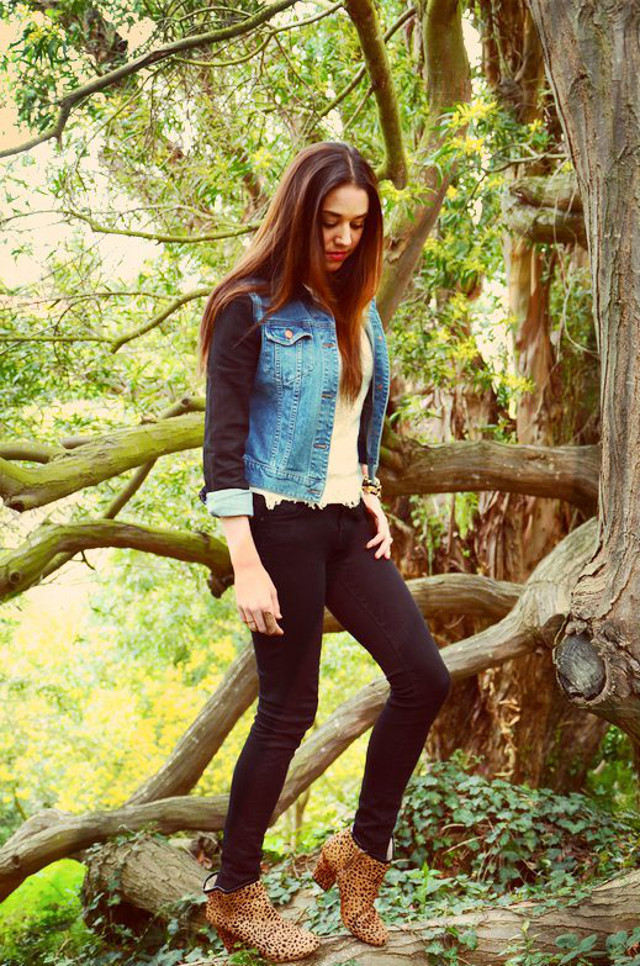 Banjo Eyes
Coated denim is all the rage, I still remember when I thought it was real leather, now you can get coated denim not only in jeans, but also in jackets. I suggest a very dark washed skinny jean and a pair of stiletto pumps to pair with your leather looking item! You can still find some great brands that include a coated sleeve option which can be styled just the same!
Gsus Sindustries Coated Denim Jacket
Fringe Denim Jacket
Fashion Born
Fringe is so in and the cool thing about a fringe jacket is that it creates a little bit of an old school western outfit, I suggest going for a nice flowy lace skirt and a brown pair or boots!  That will give you a timeless look and an outfit to wear to any occasion!
ThePerfext – Molly Jacket
Denim comes in all shapes and sizes, I am sure you have found one or all of these styles so amazing and a perfect addition to your wardrobe. Let me know if you need any style advice or if you need help finding the perfect outfit for the occasion you will wear your denim jacket to next! The Denim Jacket is timeless and I cannot wait for the newest styles and unique fashion trends in denim jackets for 2016.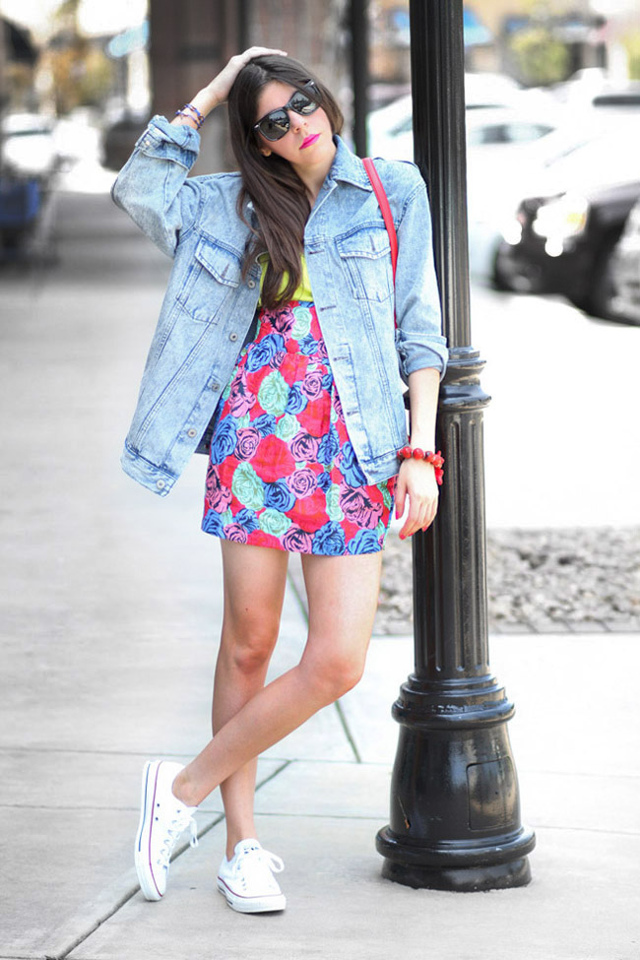 Fashion Chalet