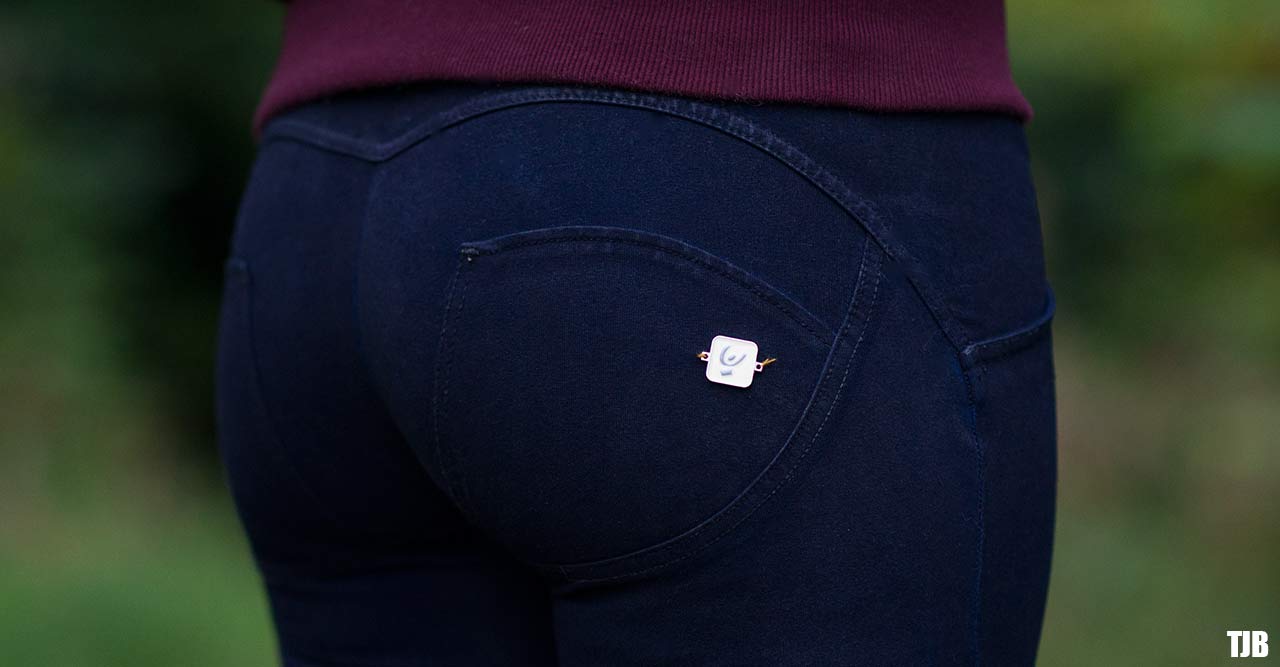 Freddy WR.UP Shape Indigo Dyed Denim Leggings Review
My denim review this week is on something a little bit different as it's not strictly jeans. These are the Freddy WR.UP Leggings which are coated to look like denim. For those of you who aren't familiar with the brand, they are an Italian brand that make sports clothing with shaping technology, which is incredible! Who doesn't want to look good while they work out? So lets get to this review already, shall we?
Fit – These leggings are a very low rise, skinny, stretchy fit. Just like a legging would be, but the rise is around 7 inches in height. They have a customised silicone band at the inside of the waist which shapes and sculpts the waistline while keeping these pants up and in place so that they don't slip down. I had to take these in a Medium though as I found they run a bit small. I did originally take the Small which is a size UK 8, but had to get the Medium which is a UK 10-12 as it was more comfortable and less restricting in certain areas.
Fabric – These Freddy WR.UP Leggings are made from a high quality cotton/jersey fabric with the perfect amount of stretch combined with strategically placed panels to provide a smoothing and shaping effect to the hips and thighs. The fabric itself is extremely giving and comfortable, so you can definitely work out until your heart is content in these, that's for sure. They aren't uncomfortable or restricting in any way at all, so just like sports leggings, you can spend all day in them if you want to.
Lift – I'm including this in its own section as these leggings do something I've not experienced before. They have specially designed seams to define the bottom while creating a supportive lift. You can see in my photos that there's seams under the butt cheeks, and on top of them in a heart shape design. These seams actually cup the bottom and really make your butt look rounded and perky (see here too). It's amazing just how these pants can lift it up like that! I love that about them! If only they actually made real denim jeans with this technology as well, it would be fantastic. The shape of the crotch is good too, they used materials and different types of sewing to make sure that the fit is perfect at the grooves.
Details: They feature 2 buttons at the closure and a very tiny zip, and they also have a logo badge on the back which you can see above. They are a very dark denim blue with a light waxed finish in areas which give them a coated appearance. The details are all very subtle, but because of the seaming and the badge on the butt, you know they're Freddy.
Overall Opinion: My overall opinion of these Freddy WR.UP Leggings is positive and negative as I have mixed feelings towards them. The negatives are that the rise is really low and possibly a bit too low for me these days as it only just skims the top of my butt, so there's not much room for bending over without revealing yourself, plus the inseam is a little bit too long for me (30 inches) which means it bunches up quite a lot on the legs.
The positives though are incredible because the lifting and shaping technology on the butt is a dream. I haven't seen it look this perky in leggings before now! The colour of the fabric is really nice though and I like the coated texture on it as well, so I definitely have mixed emotions here. I don't think it's anything some hemming and a longer top can't fix though. What are your thoughts?
Shop Freddy WR.UP at CubaClothing.com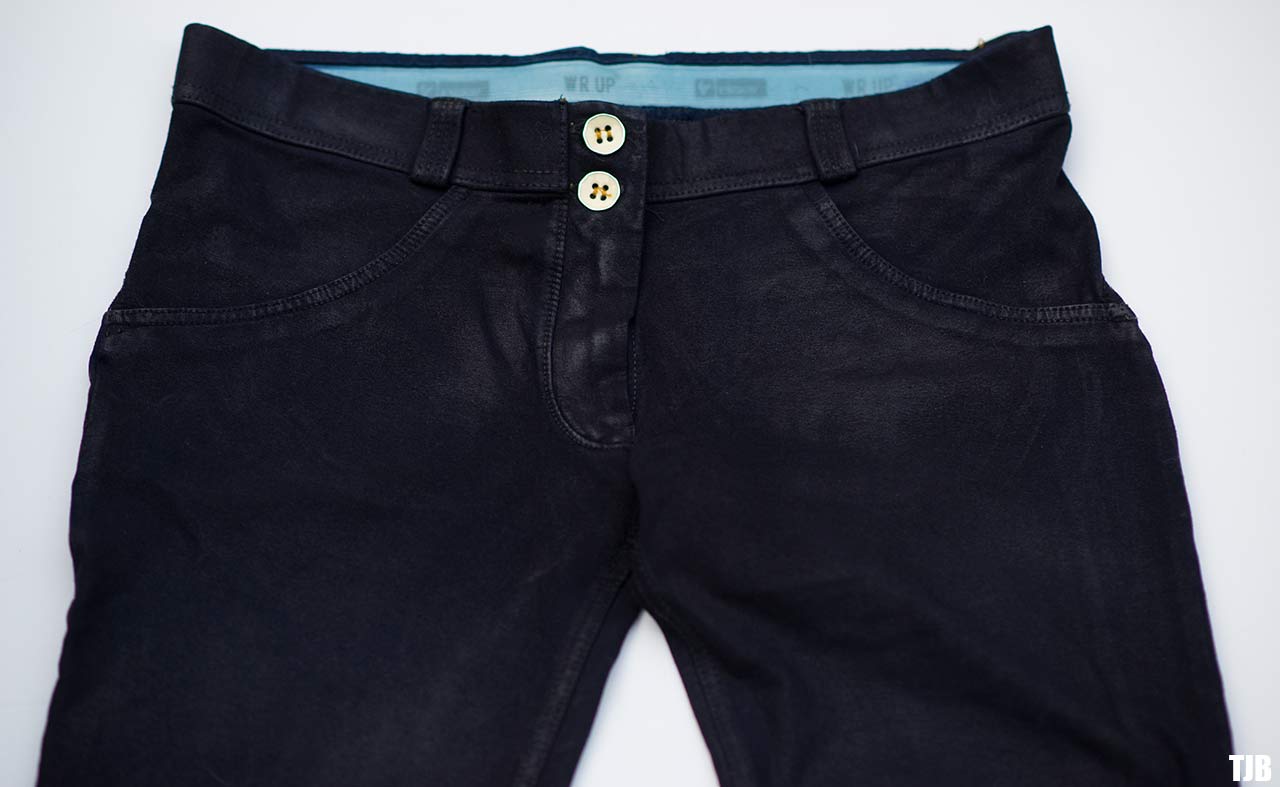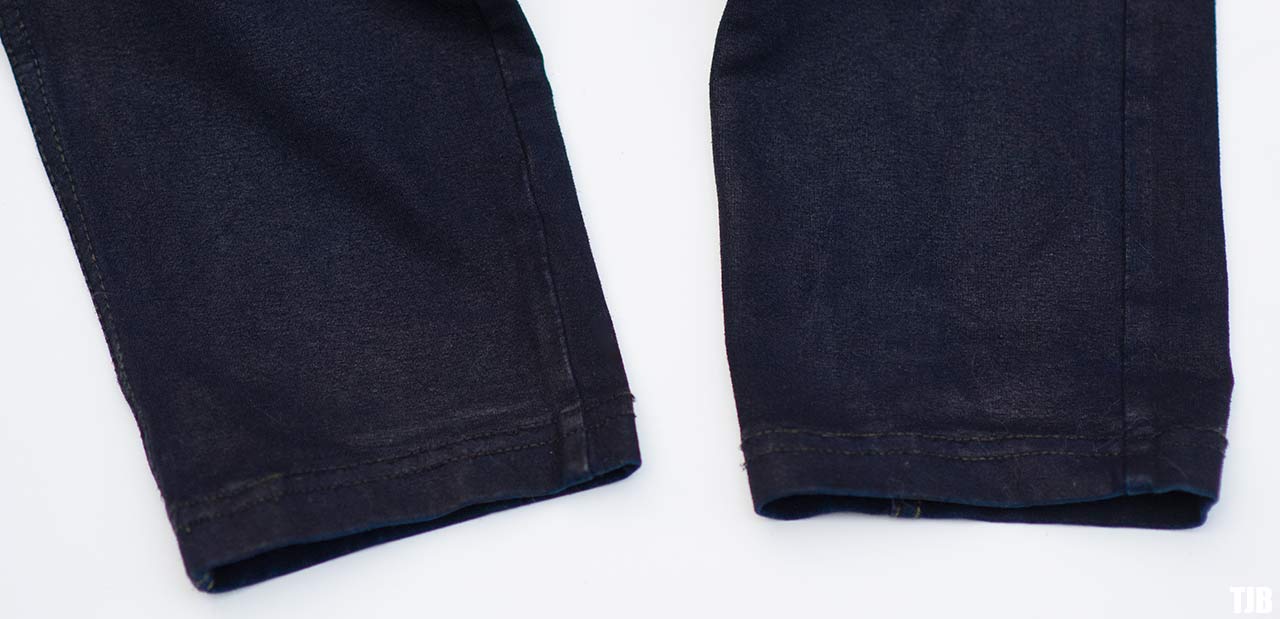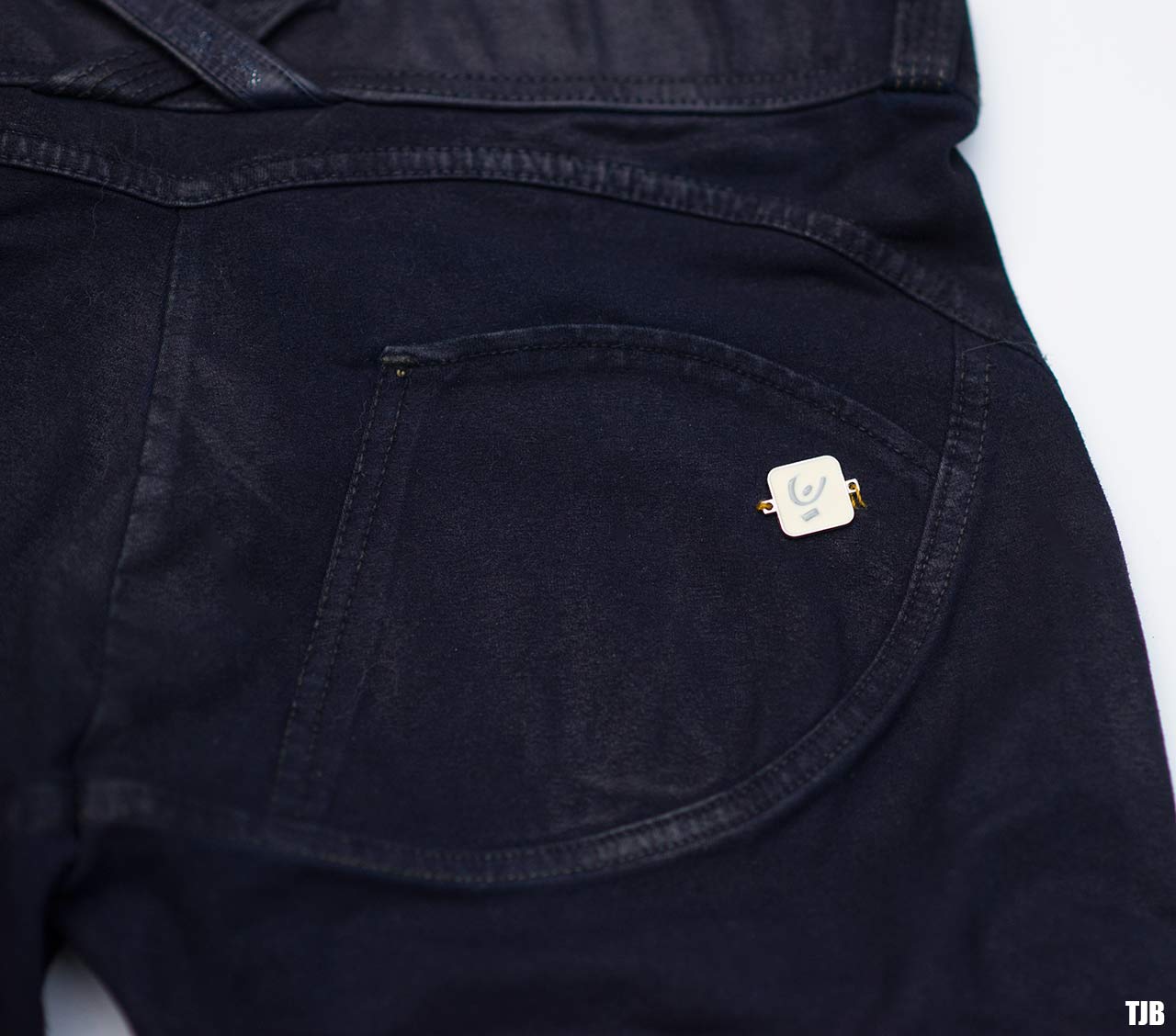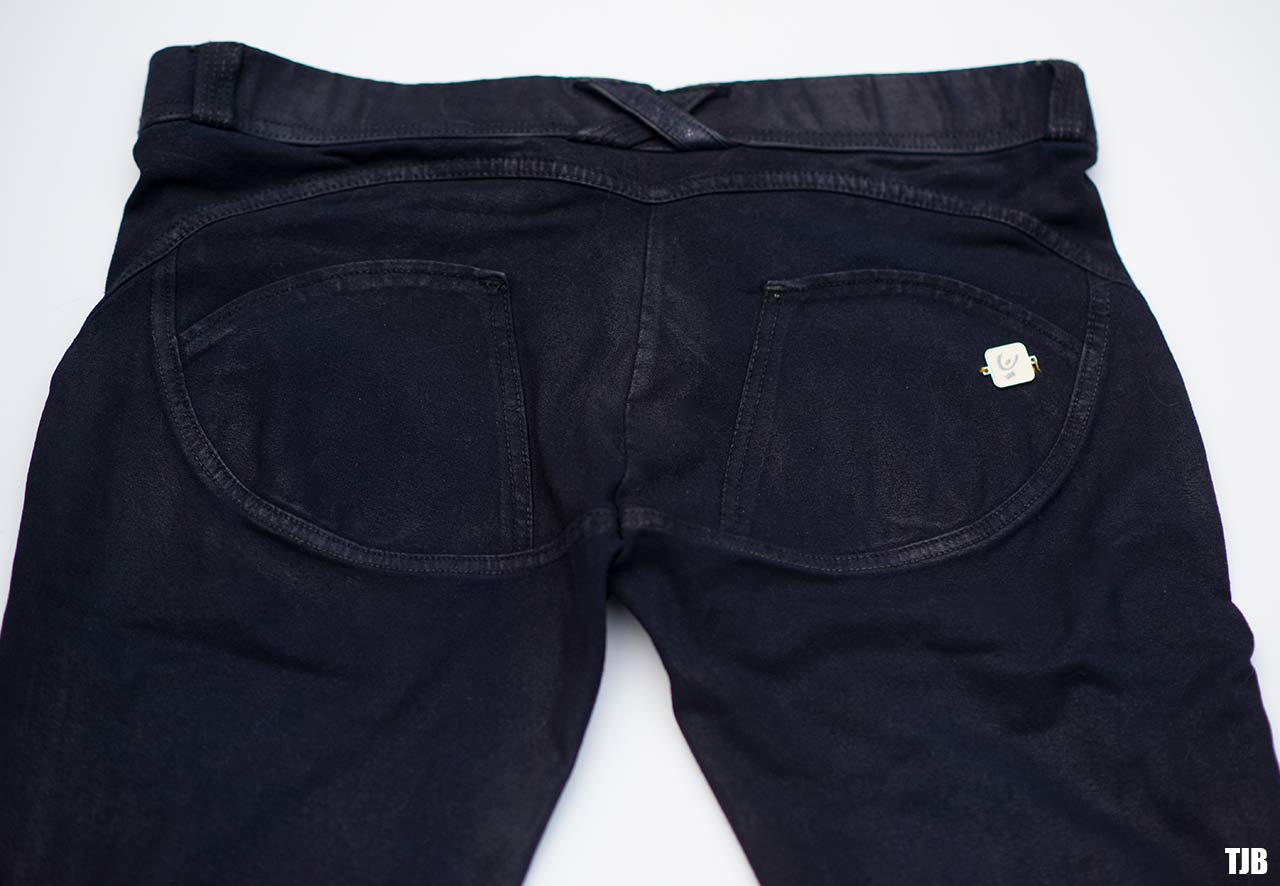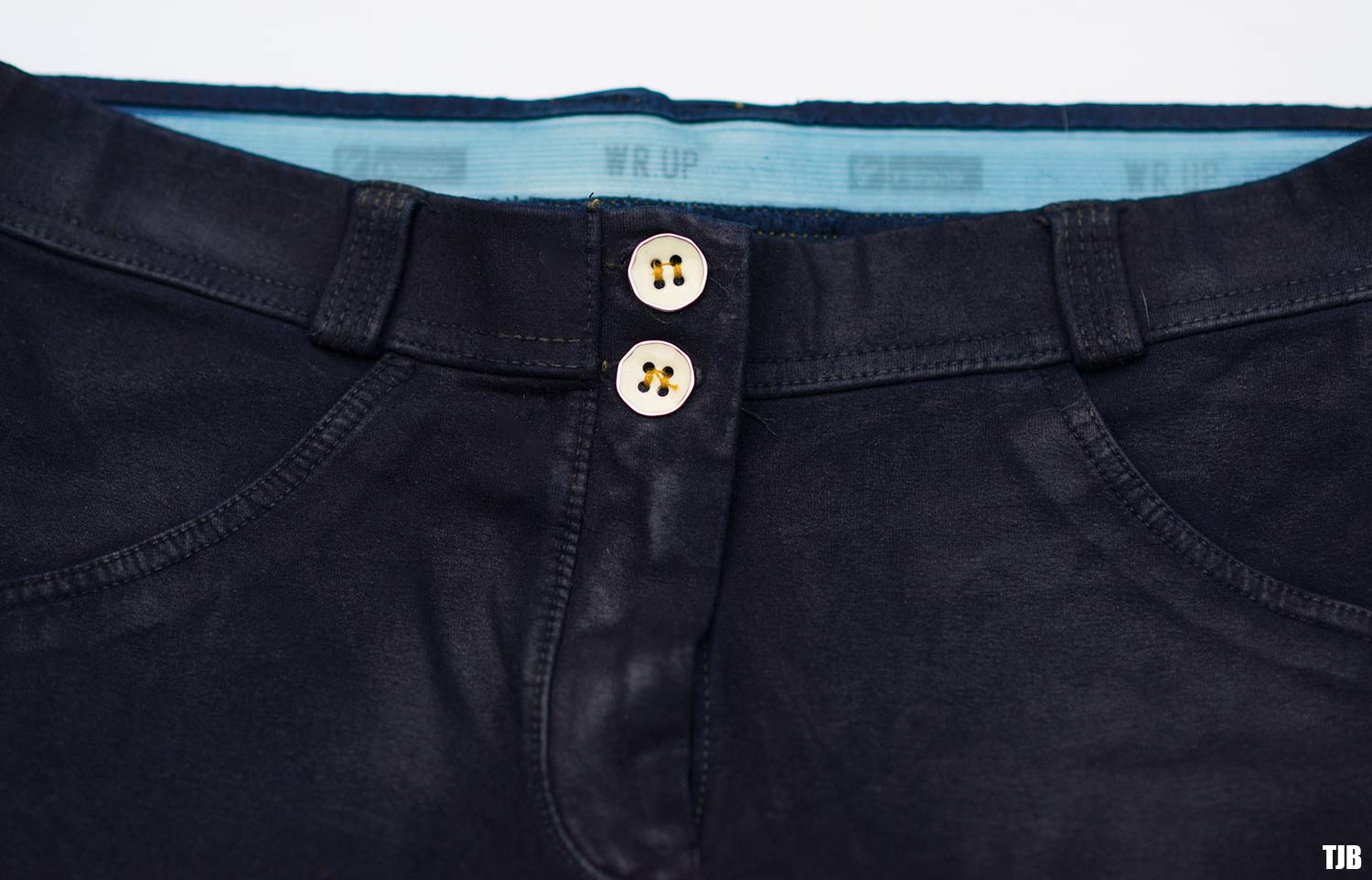 Jeans courtesy of Cuba Clothing/Opinions all my own.