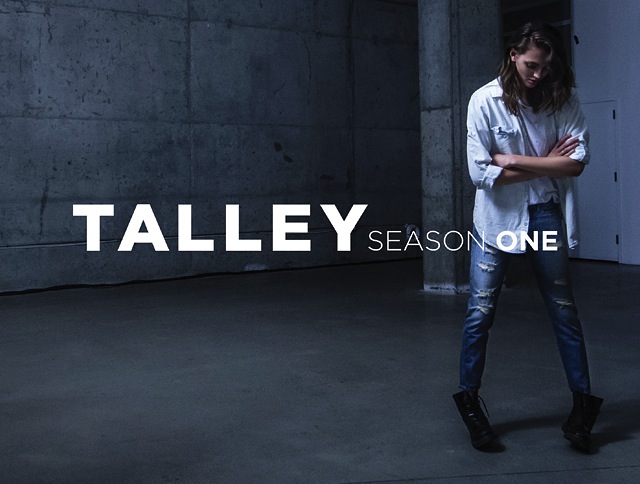 There is a new denim brand on the scene called TALLEY and it was created by none other than Benjamin Talley Smith. He has a background working on some of the most influential brands including Alexander Wang, Earnest Sewn (former Creative Director), Rag & Bone/JEAN, Helmut Lang, Evisu and 3×1, making his denim knowledge extremely special.
The TALLEY brand was born in New York and is made in Los Angeles, but Ben brings his own unique vision into the design and manufacturing process by offering a rare story that lives in each TALLEY jean focusing on transparency in product manufacturing, giving the customer the ability to track the process of his or her individual order and learn exactly how and where the item is made. Cool right? I thought this new brand was really intriguing so I caught up with Ben himself to find out more! Check out the interview below and see the key styles from the first collection which launches any day now online at TalleyNYC.com.
The Jeans Blog – So tell us about your new venture, TALLEY?
Ben – It's something new that I've wanted to do for a while. Over the years people are always shocked when I explain what goes into your average pair of jeans and most people don't understand the art and craftsmanship. I wanted to try and bring more of that to light and really showcase how the jeans are made. I also wanted to show people where they are made and more about the actual product. There's so much denim in the market that has questionable parenting (manufacturing) so I wanted to do something different. Something special. That's why each jean comes with a unique number (GIN) and a certificate of birth. So you understand where and when your jeans were made.
TJB – Having worked with numerous premium denim companies, what inspired you to create your own brand under your own name?
Ben – I've been blessed to have worked for some of the most influential and amazing people in the denim and design industry. I think that's really shaped what I want to do with this line and it's nice to do something that's all your own. Something that has no rules going into it because the rules are the ones you set for yourself. I've always wanted to do something on my own and now just seemed like the right time to do it.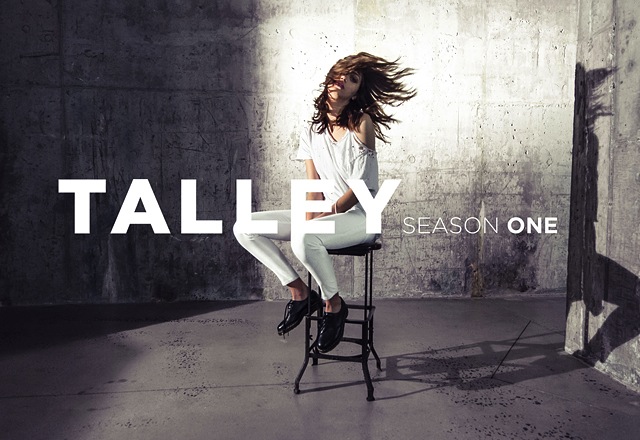 TJB – Why was it important to you to let customers track the progress of the jeans? I think it's really cool!
Ben – I wanted to engage the consumer. The idea came from investing in a project on kickstarter and really enjoying the updates I received on the project. It made me feel like I was part of something so I wanted to bring that idea to denim. I wanted the customer to feel like they are part of the intricate process that goes into the making of jeans.
TJB – Other than this unique concept, how will TALLEY be different to other denim brands?
Ben – I like to think the product will set itself apart. I'm trying to take a unique approach in wash and finishing to make the jeans look and feel unique.
TJB – What is the price range for the brand?
Ben – The brand is launching at $238- $348. Every jean is made to order so I think that's not a bad place to start.
TJB – What are some of the signature details we can expect in the new line?
Ben – For styling I've included a secondary side seam dart on all styles which slims the leg. Additionally most jeans come with a light local coating on the side seams and waistband, a sort of signature wash. I've also put a leather patch inside the back pocket that's barely visible.
A little subtle branding without being too in your face. I also have included a pop of Red Copper inside the interior of all the buttons and as the center nail for the washer rivets. A little hint if you look closely. Having done denim for so long I pride myself on the subtle details all the way down to a signature pop white thread at the bottom of the bartacks, or self locker loop at the back of the means jeans to hang them from (not for girls as I like the yoke to be as clean as possible for them).
TJB – That sounds amazing! The brands that you have worked with have such a range when it comes to their aesthetic. What can we expect the core vibe of the line to feel like?
Ben – Modern. I've always lived in NY so I feel like that's the heart of the brand. I've always been very wash driven so expect something new, something different.
TJB – Who would you say the TALLEY girl is? And the TALLEY guy?
The true NYC girl. She needs jeans that have a story, or tell a story. Also jeans that will work anywhere, anytime. Same for the guy…I'm just trying to make your favorite jean, with a history.
TJB – Do you have a favorite pair of jeans that you have designed from TALLEY?
Ben – For girls. A slim ankle in a wash called LOLA. It's a true blue and really feels vintage. And it's rigid so you really have to commit to it. For guys, my favorite wash is Costello. It's a good dark wash with my signature local coating.
TJB – And just for fun, I'm desperate to know how many jeans you own!
Ben – A lot…I mean a real lot. Let's just say at my house in LA there's a bedroom devoted to piles of jeans. And in NY they are pretty much everywhere. Most are used for reference but there's a few that make the rotation once in a while.
TJB – That sounds like my bedroom! Thank you, Ben!