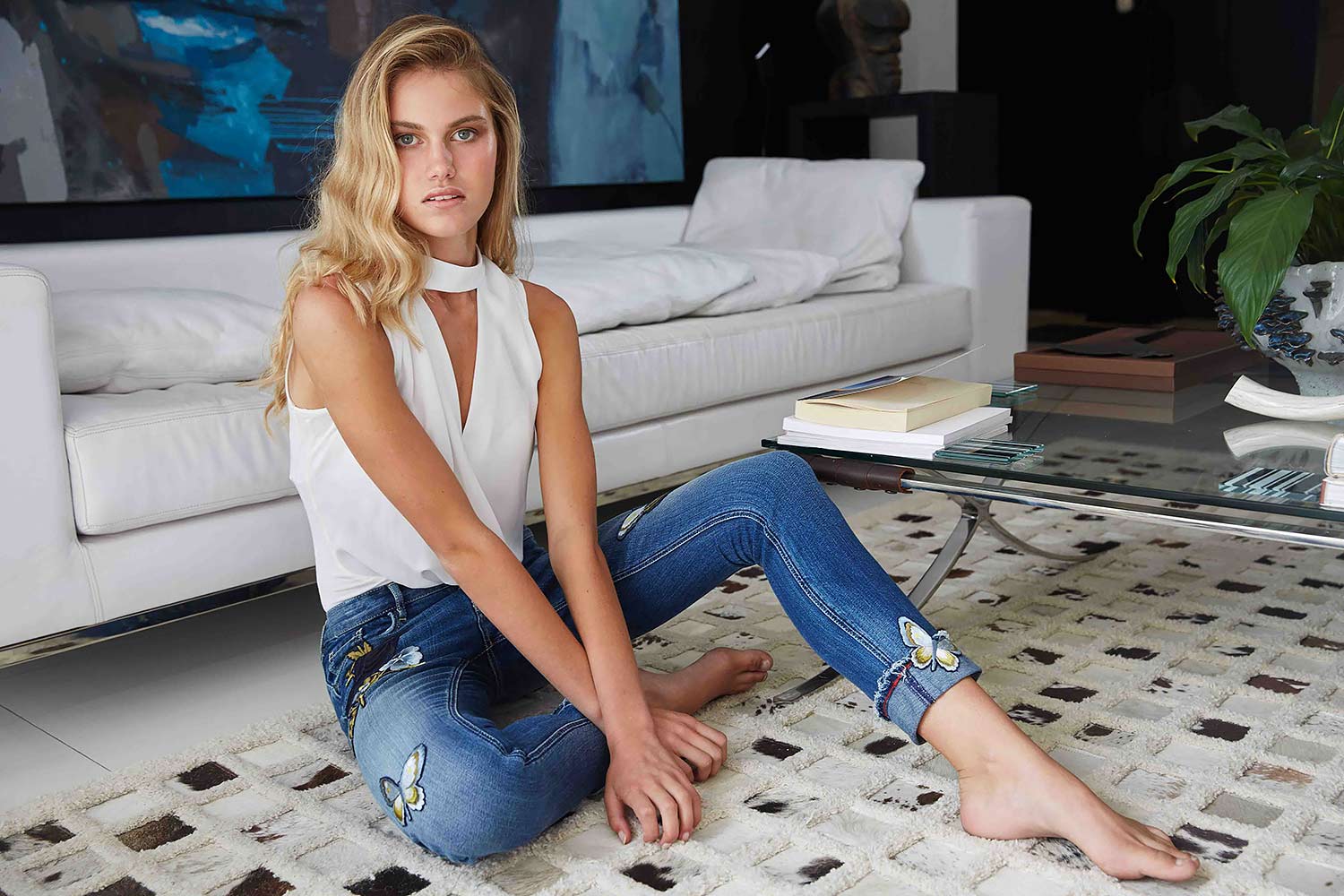 Here at The Jeans Blog, we're always on the lookout for new denim brands and innovative new styles and I think I might have just found both in one! ONE DENIM is a completely new brand and it sounds amazing! They are a premium denim company that focuses on fit and quality denim, but at a cheaper price because they only sell on their website, completely cutting out the middle men and the price increase that goes with it.
They make no sacrifices at any stage of their denim production and they only work with premium ethical factories, that produce for other high end brands. How exciting is that? You might be thinking that they can't be that great if they're not in shops and their fits or designs are not on trend, but you would be wrong. They choose not to be in stores so the price is lower.
Take a look at this pair for women (my favourite) and this pair for men (another favourite) and I think you can tell they are already perfecting the embroidered denim trend, so I'm excited to see what's to come! Check out our exclusive interview with ONE DENIM here on The Jeans Blog to find out more about them! You're going to love them! Also, head to their website to see their jeans by clicking here.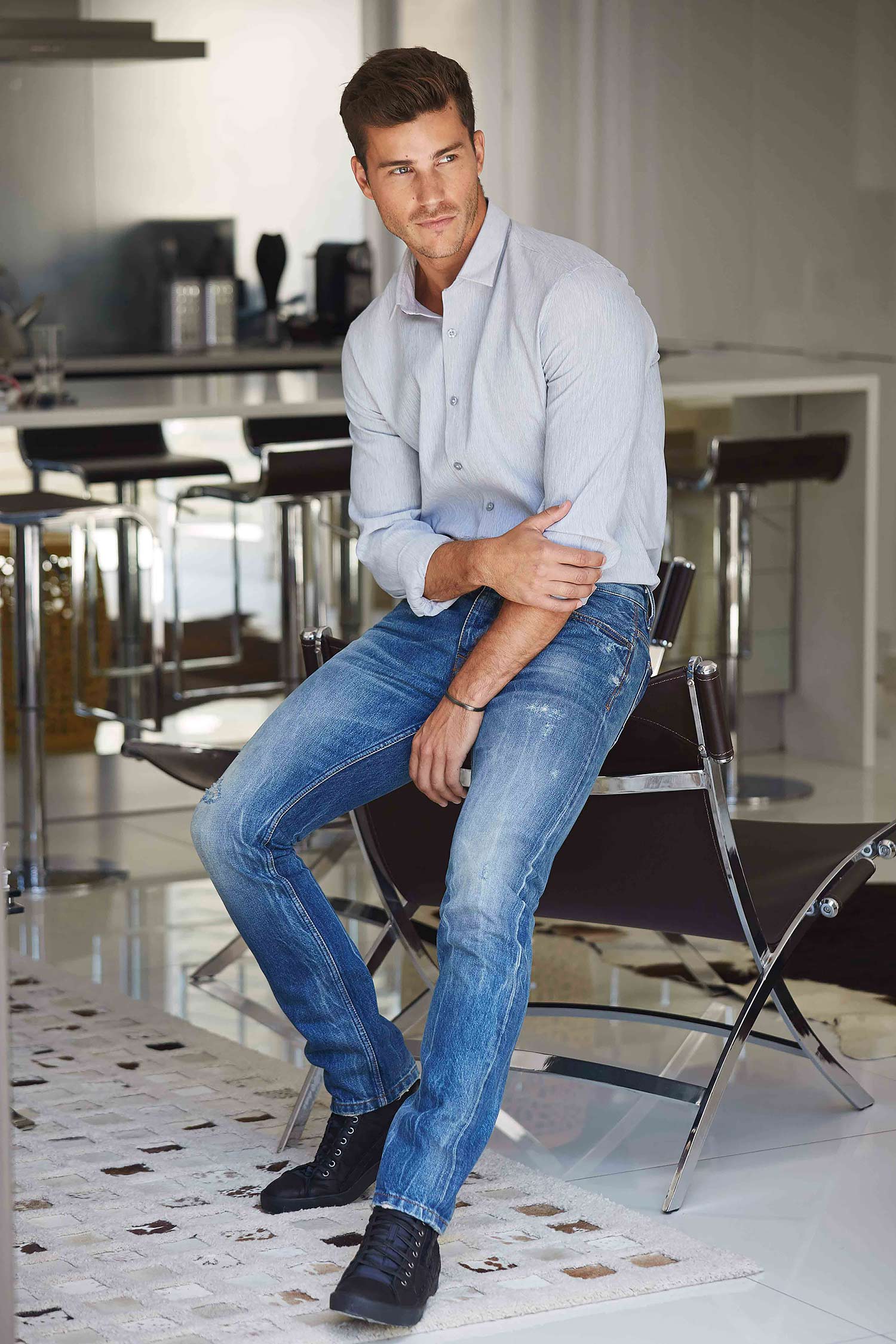 The Jeans Blog: What is your history with denim? Why do you love it?
I used to own a fashion distribution company for many years, representing international brands for the UK market and most of them were actually denim brands, so I have had a lot of experience working with jeans. I wear jeans every day and find the fabric so versatile, which is why I decided to continue in this field.
TJB: So, how did you come up with the idea for your brand?
With online sales booming and the market shift towards affordable luxury, we wanted to create a denim brand that offers customers the highest quality jeans at more obtainable prices. We knew the large mark ups used by brands and by fashion shops they sold to, contributed to the high retail prices premium brands end up selling for; so we thought to eliminate retail stores completely and sell only online, directly to the consumer. As a result, One Denim was born.
TJB: Can you explain to our readers what 'direct to consumer' means and how it benefits the consumer?
'Direct to consumer' or 'direct to retail' means that as a brand, we sell our jeans directly to our customers only, through our online store. We do not sell to wholesalers, fashion shops or department stores, eliminating their large mark ups and pass that saving on to the consumer. Had we sold to fashion shops & department stores our jeans would retail for more than double the price they are now.
TJB: I have noticed that there are other brands that have adopted the same 'direct to consumer' concept, do you think we will be seeing more brands working in this way?
I believe this is only the beginning and we will start to see more and more new brands working in this way. Established brands cannot change to this strategy as their turnover mostly relies on department stores and fashion shops.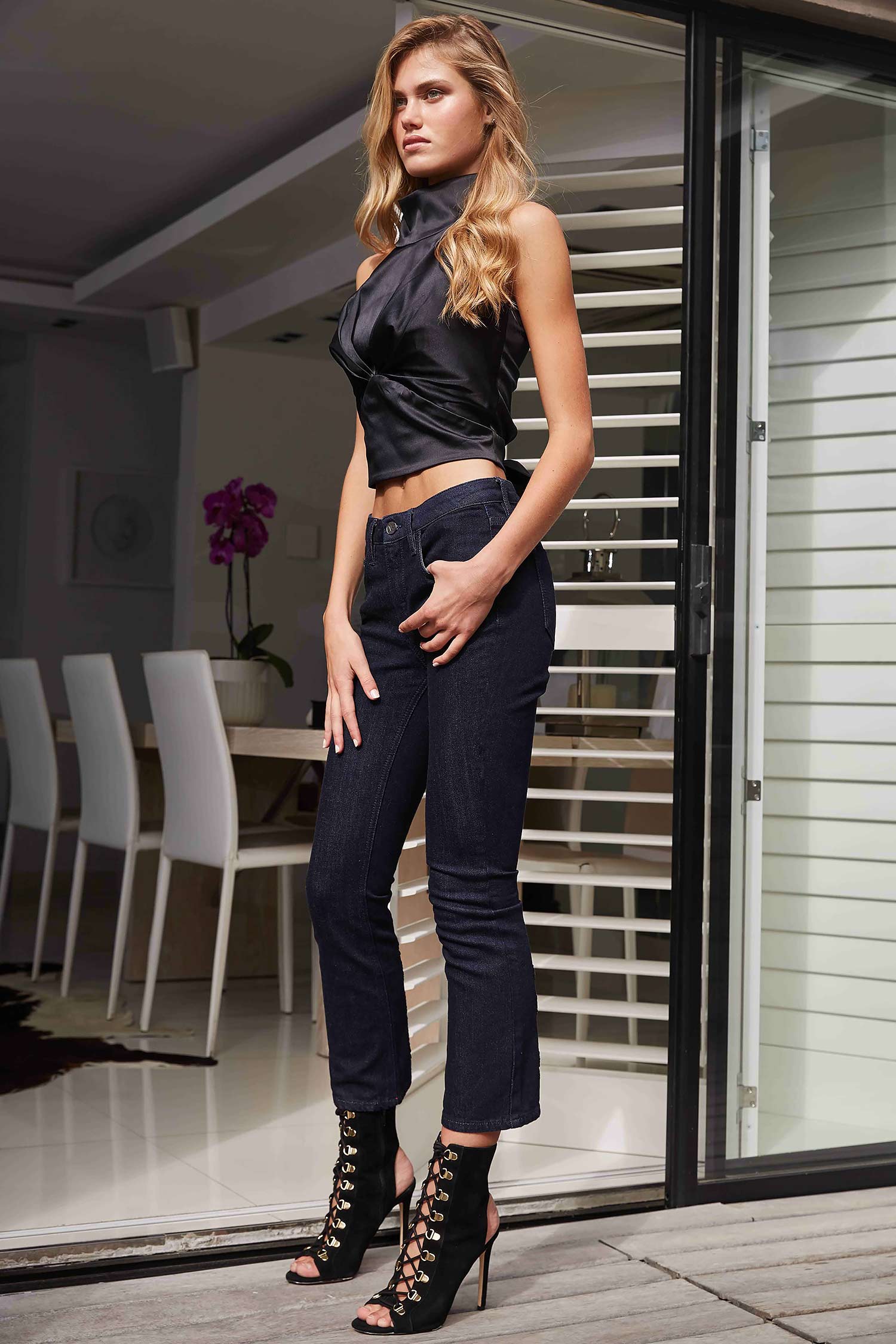 TJB: So, you said One Denim is a premium brand, what makes it premium?
Our fabrics are sourced from the finest denim mills in the industry, mainly located in Japan. These mills produce the most expensive denim fabrics available, because of the quality of the cottons used, the weaving process and the quality of the indigo dyes. Our jeans are produced in high end ethical factories, that produce for other premium and luxury brands, which ensures our products are finished to the highest standards.
TJB: You have a lot of embroidered jeans within your collection, can you tell us about your take on the trend?
Our limited edition embroidery range is made in the UK, in collaboration with Jenny King, who is one of the most experienced mixed-media textile designers today. The satin stitch embroideries are made on a hand guided sewing machine that ceased production in the 1950's, an expensive process which requires a lot of time and precision.
TJB: What would you say is the most important factor when making a pair of jeans?
Many factors contribute to making a great pair of jeans, but ultimately I would say that fit is the most important of them all. If a jean doesn't fit well, regardless of quality and style, customers won't buy it.
TJB: I love super stretch jeans, but they aren't for everyone, do you think women are ready for more authentic feeling denim with selvedge? Or less stretch?
Definitely! Traditionally, jeans were either 100% cotton or predominately cotton with only a small percentage of stretch in them. All our women's jeans are made of 98% cotton, with only 2% comfort stretch which helps maintain the shapes, whilst still keeping them quite rigid. All our mens jeans and around 40% of our women's are made from premium selvedge fabrics, so I do believe women are ready for selvedge too.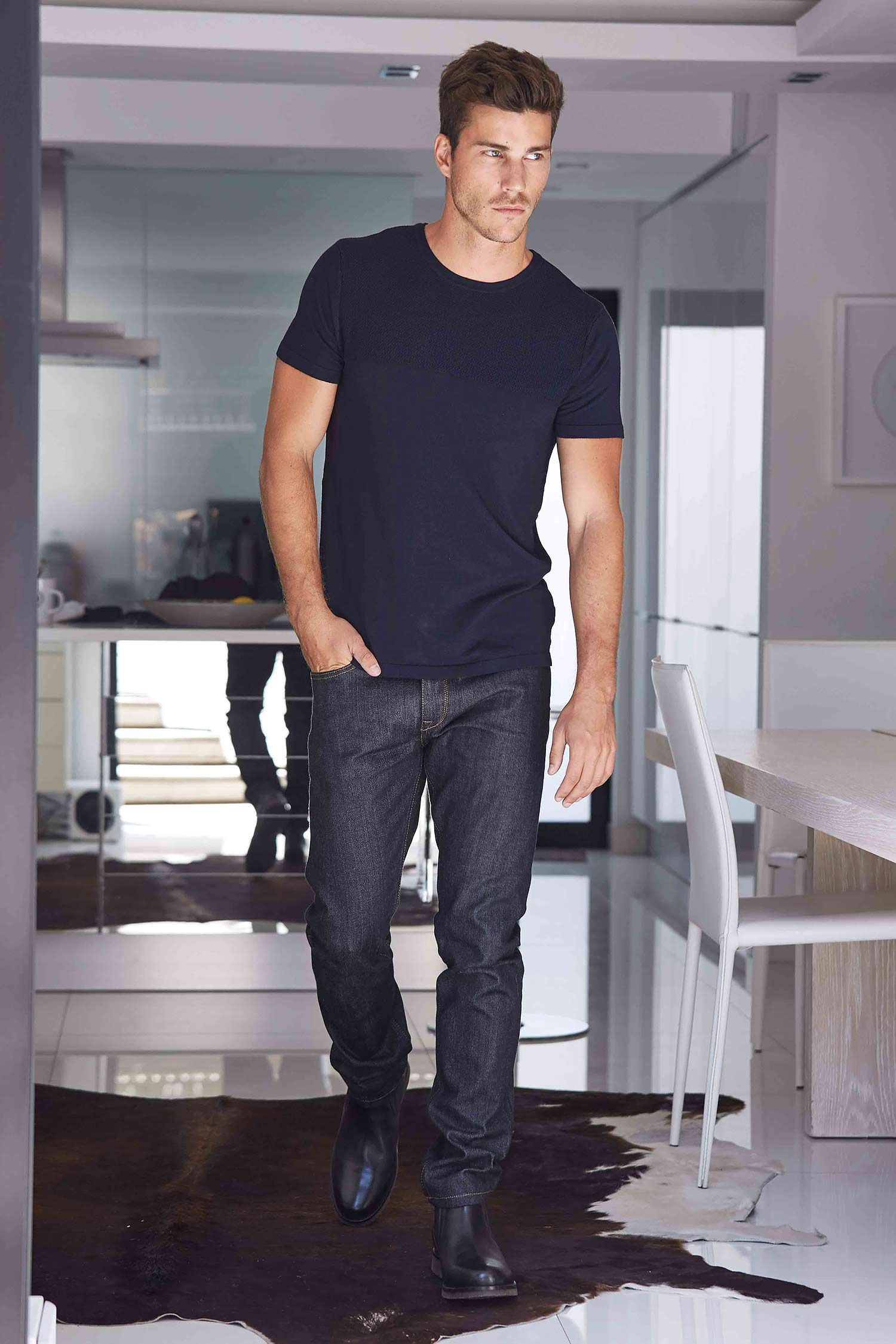 TJB: What do you think they key trends for AW17 will be?
I believe the heavily distressed jeans will start to fade out and we will start to see cleaner jeans coming through, with raw edging. I also think that zips on denim will be a big trend for the coming season and this is the direction we will be going in too.
TJB: You only offer jeans at the moment, are you looking to expand the collection in the future?
Yes, we are currently producing more jeans styles as well as tops and jackets and in the future we will keep introducing new categories to complement our core denim offer.
TJB: Ok, so how many jeans do you own yourself?
I used to own so many pairs of jeans from different brands, but when I launched our brand, I gave them all to charity. Now I only own 9 pairs of slim fits from One Denim.
TJB: Do you have a favourite pair from your current collection?
My personal favourite is the slim fit Japanese raw selvedge denim, sourced from Nihon Menpu denim mills, because of its dark and rich indigo colour.
TJB: Thank you so much!