Actor Jamie Foxx got out of his car while spending some time in Milan, Italy. We rarely ever see him on The Jeans Blog in our celebs in denim section, but he has a very unique and quirky personal style, so this makes a great feature!
Jamie wore a customized embroidered denim jacket for the day, paired with some sports pants, red sneakers, a scarf, a hat, and a simple t-shirt. This definitely reminds me of a more modern take on a Western cowboy look, but with sports influence. It's a mish mash of many elements.
I can't say that I would personally wear anything like this myself as the whole combination is quite out there, but with Jamie being bold and confident, he pulls it off. I definitely like the embroidered denim jacket though, the musical patches are something I'm into. What do you think of Jamie Foxx in this cowboy inspired sports look?
Shop Denim Jackets at Eastdane.com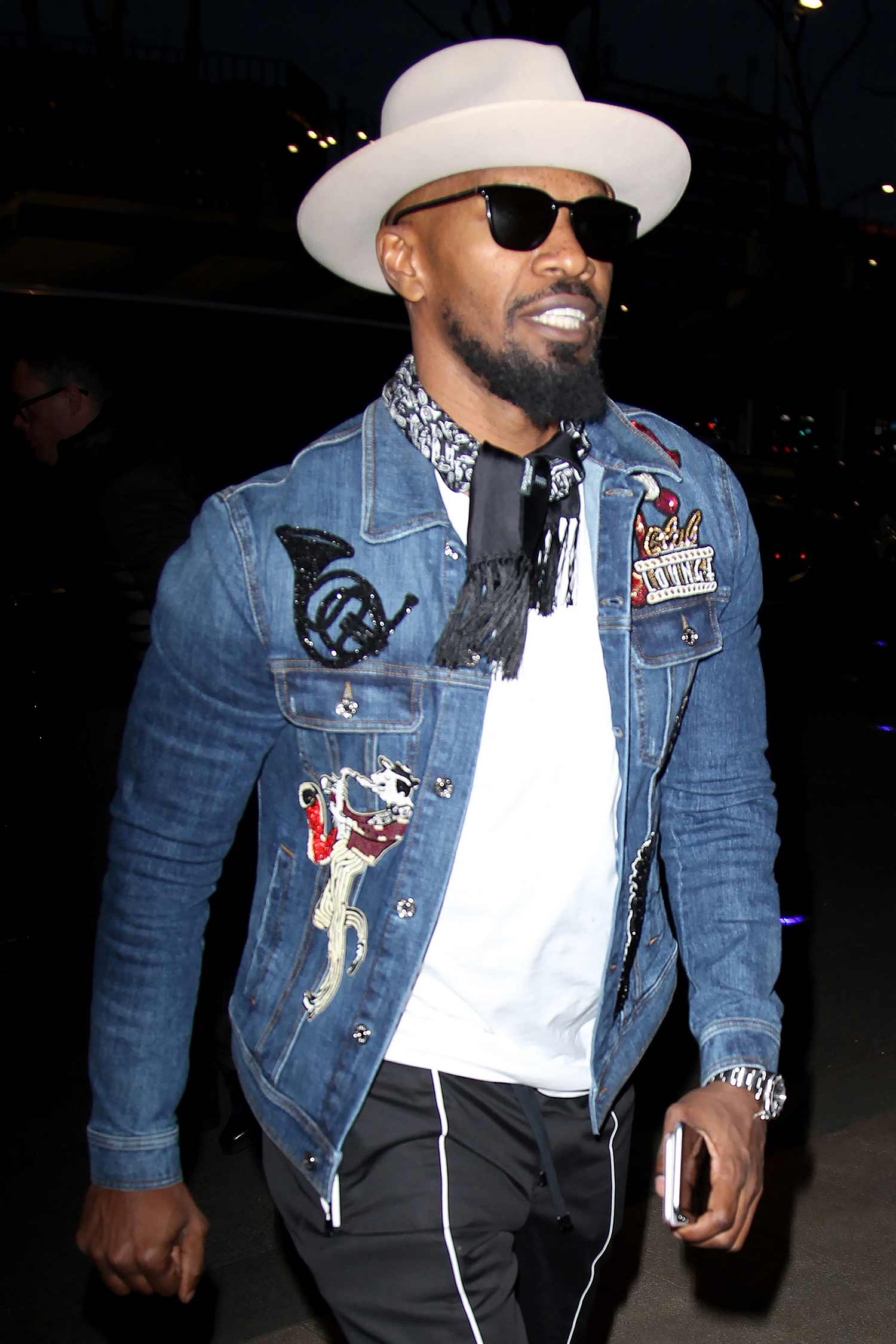 Image Credit: Xposure / AKM-GSI