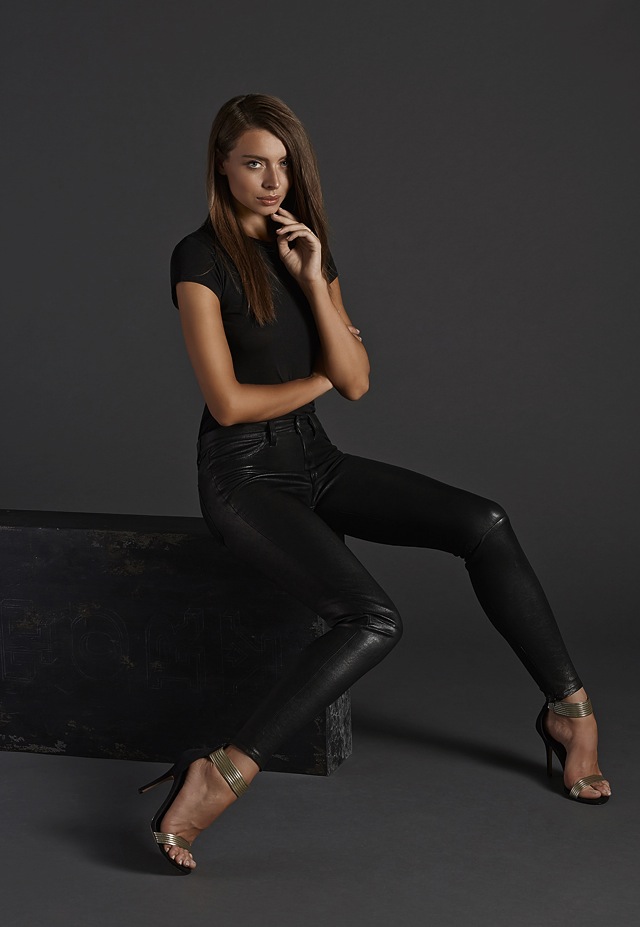 Denim brand Level 99 has been around for quite a while, but they are recently really making a step up with their styles and celebrities are loving them! Since they have a lower price point than most premium denim brands, I thought it would be a good idea for newer denim blog, The Jeans Blog, to catch up with John Williams, Level 99's Director of Marketing & PR, to see what their new styles are and more! The brand just released their take on the skinny leather pant too, so I had to ask questions about those! Check out the interview below and some of the popular styles from the current and up and coming collection! Don't forget you can shop their jeans online at their website, Level 99.
The Jeans Blog – So, can you tell us about your brand new leather pant?
Level 99 – It's pretty awesome! We used the finest French leather we could find and spent almost 6 months working on perfecting the fit and its engineered construction.
The Jeans Blog – What makes it unique and different from the other leather pants out there?
Level 99 – Comparatively the leather used and factories who sewed them for us are the same as brands who are retailing leather for $1000, so the price makes it very special. Beyond that, this is the first leather jean with a contoured waistband – which stays flat and follows the natural shape of your body. This is not only flattering, it's also extremely comfortable.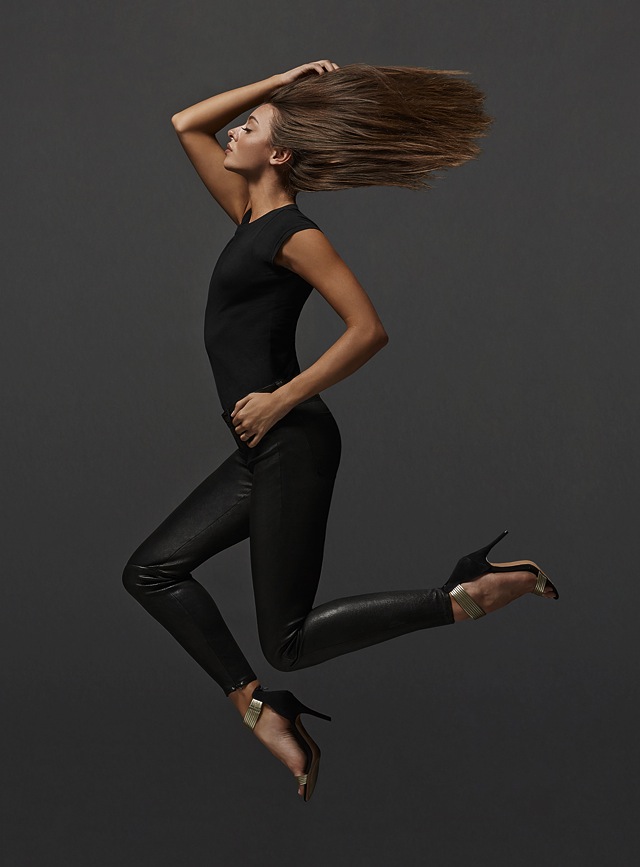 The Jeans Blog – How did you manage to keep a lower price point, like you are known for, when it came to using leather?
Level 99 – While I can't disclose all of our secrets, we opted to keep the Leather an exclusive product – meaning our website is the only place you can find it. Keeping it exclusive allows us to control the price much better and we passed those savings onto our customers to enjoy.
The Jeans Blog – It's a fantastic style, how do you envision wearing it?
Level 99 – So many ways, but we love it dressed up with a beautiful blouse, a sexy pair of heels and simple clutch underhand.
The Jeans Blog – For those who aren't too familiar with Level 99, could you tell us a bit more about the brand?
Level 99 – What should someone know? We're a Los Angeles based denim focused sportswear collection that loves all things femme, vintage and Bohemian. We have a passion for designing timeless styles in supple fabrics with subtle detailing that can be easily integrated into your wardrobe. Solely focused on women's fashion, we have a unique perspective in that we feel clothing and style should be and look effortless – and our collection embodies that mantra.
The Jeans Blog – What can we expect to see in your new FW14 collection?
Level 99 – Rich colors and sleek neutrals in tons of amazing fabrics like Stretch Leather and Faux Suede, an expanded assortment in our popular Forever Black fabric and beautiful, hand processed washes on our signature denim styles. You can expect lots of zipper and seaming details, as well as clear and metallic coating on our sexiest silhouettes.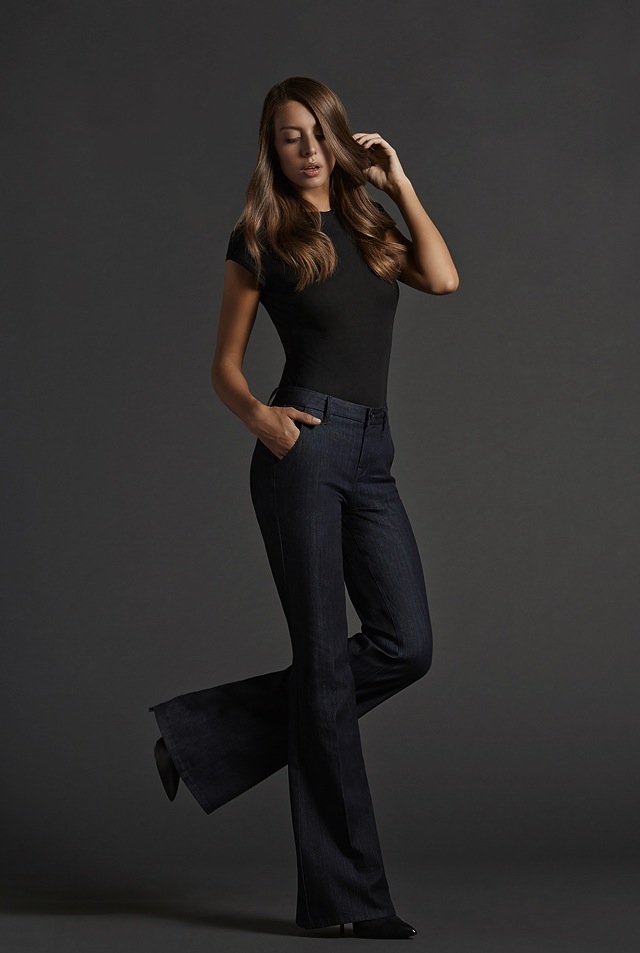 The Jeans Blog – What do you think will be the most popular piece from the collection?
Level 99 – For Fall we LOVE Stella, our new Slouchy Skinny fit. This style is perfect for Fall with its slightly relaxed fit and tapered leg opening, the silhouette is forward but so easy to wear. Our Tanya (high-rise Skinny) and Sienna (Tomboy fit) are also both doing extremely well for us.
The Jeans Blog – Could you tell us a little more about your Forever Black and Forever White collections?
Level 99 – Forever Black is quite the fabric – withstanding 20+ (we've tested up to 50 in house) home laundry cycles with absolutely no color loss – staying deep and saturated even after extended wear and care. Forever White is the opposite of our Forever Black, resisting stains for everyday wear and tear; returning to its natural bright white state after it's been washed. Both fabrics are comprised of Tencel and Modal which happens to make them an Eco-friendly product, made from renewable resources with a low carbon-foot print. We have a broad selection of styles in each collection, with a larger focus on Forever Black for Fall.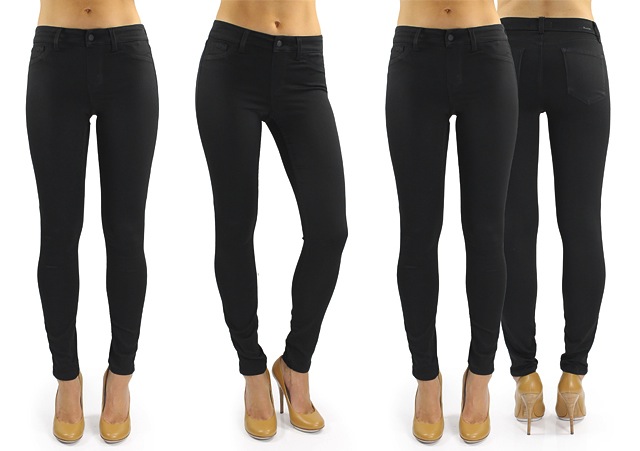 The Jeans Blog – What inspired you to create these?
Level 99 – Faded black jeans and dingy white jeans. There's really nothing worse and we wanted to do our part to prevent this from happening.
The Jeans Blog – Thank you so much, John.