As you know, I just recently reviewed a new and gorgeous pair of jeans from the new brand GRLFRND. I have the Candice in Love Hangover and I'm literally living in them. With that in mind, I wanted to catch up with the denim brand and find out more about it, what inspires them, the jeans they have to offer and more, including the important question, how did their name come about? I got the chance to interview GRLFRND designer, Jordan Nodarse, to find out these things, so check out the exclusive interview below, find out why they might just be the biggest brand of the summer and shop their denim online at Revolve Clothing here.
The Jeans Blog – Can you tell us about your new brand, GRLFRND?
Jordan – GRLFRND is not your typical jean collection – it brings a fresh approach to elevated denim styling. Its classic silhouettes are easy to wear and allow one to embrace individuality through the understated movement of street style and effortless dressing.
TJB – So how did you come up with the name?
Jordan – GRLFRND came from the idea of it being your denim BFF. Take them everywhere with you and the more you wear them, the better they get – the perfect wash, perfect fit, and perfect companion.
TJB – What was the inspiration behind creating the brand?
Jordan – Everyone was always on the hunt for the perfect vintage denim but once you found them, you always needed to have them tailored. We wanted to create a denim brand that embodied a vintage aesthetic with modern tailoring.
Additionally, we pulled inspiration from iconic 90's supermodels such as Cindy Crawford, Naomi Campbell, and Linda Evangelista. It's been over 20 years and we're still referencing their impeccable style!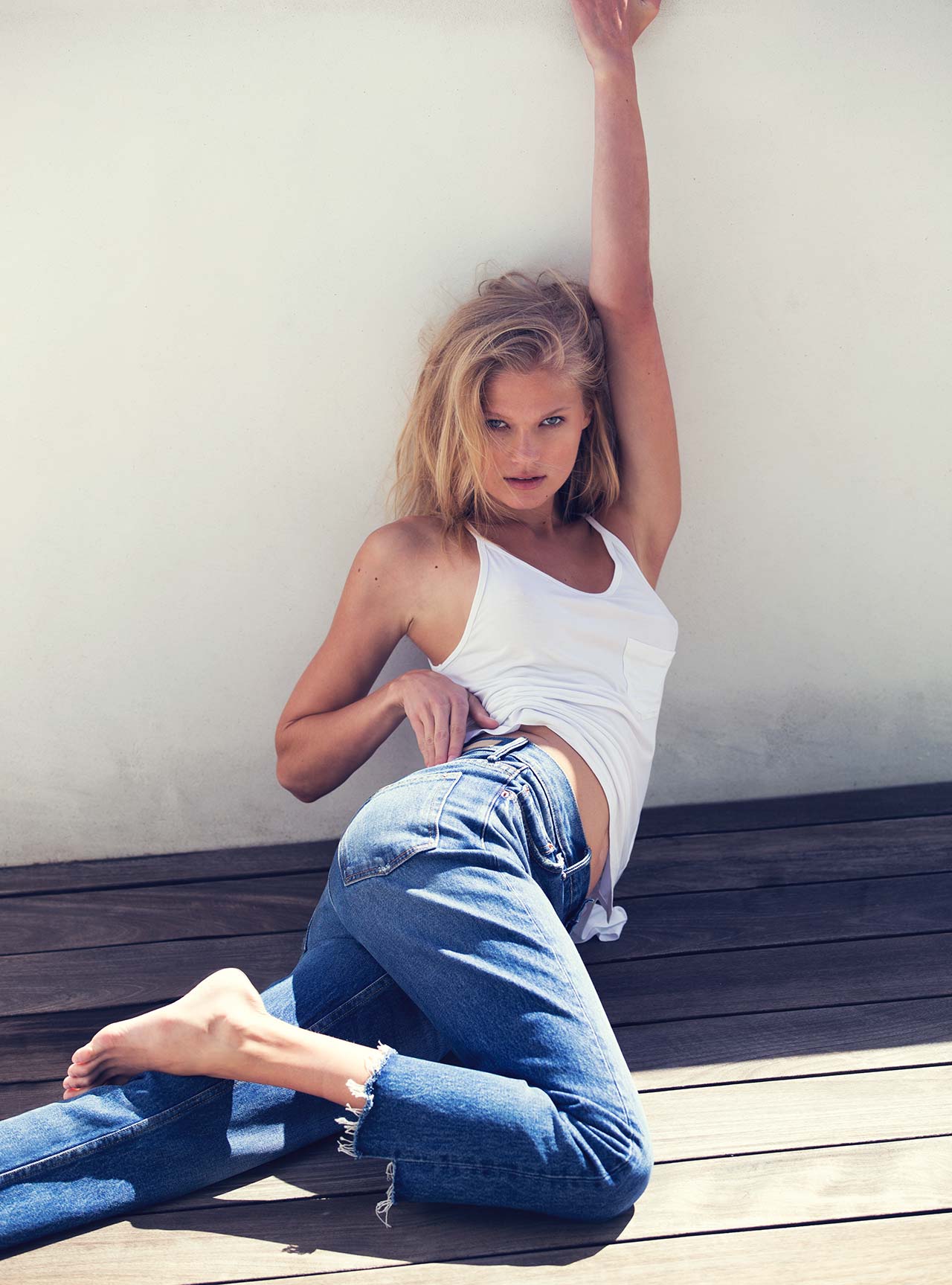 TJB – Can you tell us about your new styles you are offering?
Jordan – We have an incredible flight suit coming out for Fall – you're going to need this in your wardrobe.
TJB – Sounds good! What do you predict to be the best seller from your collection? Is that one your favourite?
Jordan – The best seller is for sure the Karolina. They are high waisted with a button fly and tapered ankles which is perfect paired with a white tee for that effortless look.
TJB – What's your history with denim and what makes you love it so much?
Jordan – Denim is a staple in every wardrobe but it is not all created equal. We have always been passionate about high quality, Los Angeles made denim and knew it was something we wanted to venture into and perfect.
TJB – What kind of person would GRLFRND jeans suit the most?
Jordan – GRLFRND is for you and your girls. Put them on and go get 'em ladies!
TJB – What plans do you have for future seasons? What can we expect to see for AW16?
Jordan – You'll see new patchwork styles and new washes in our core rigid fabric as well as in the stretch jeans. We will be adding a new color, vintage winter white, offered in the Karolina, Naomi, Candice, & Adriana styles.
TJB – Can't wait! What inspires you when creating each new jean?
Jordan – I'm inspired by the vintage aesthetic – seeing how a jean has evolved from its original place in history to our modern times and how the wash has worn in over the years. I also love seeing how women style mens vintage jeans into their modern wardrobe (this is how the Joan crop flare came about).
TJB – Thank you so much, Jordan! I know everyone will love GRLFRND!