The Jeans Blog is excited to share with you an exclusive interview with Becky Schneider, one of the denim experts at Accent Clothing. We caught up with them to get their tips on how to style certain jeans cuts, what the latest trends are, a bit about their denim store and more! You can check out the interview below!
The Jeans Blog – Could you tell us a little bit about yourself?
Accent Clothing – Accent Clothing is a family run independent company that has been around for over 30 years now, we are proud to be one for the largest single door stockist of Replay jeans, one of the world's largest denim brands, in the whole of Europe. My name is Becky Schneider and I'm part of the family that own Accent Clothing. I have worked for Accent on and off since I was 14, taking a break for University & an internship at the J Brand jeans headquarters in Los Angeles. I am now the Assistant Womenswear buyer & E-commerce manager at Accent Clothing.
TJB – How did you get into denim and what's your passion for it?
AC – It sounds cringey, but I was definitely born into it! Denim is such a core part of Accent, and as a family we live and breathe denim. I personally wear jeans every day, and for every occasion. I love the versatility of denim, it goes with everything! As I travel quite a lot, a staple pair of blue skinny jeans can save me infinite amounts of space in my holdall, providing me with several different looks by simply swapping a pair of converse for some heels and a smart blazer.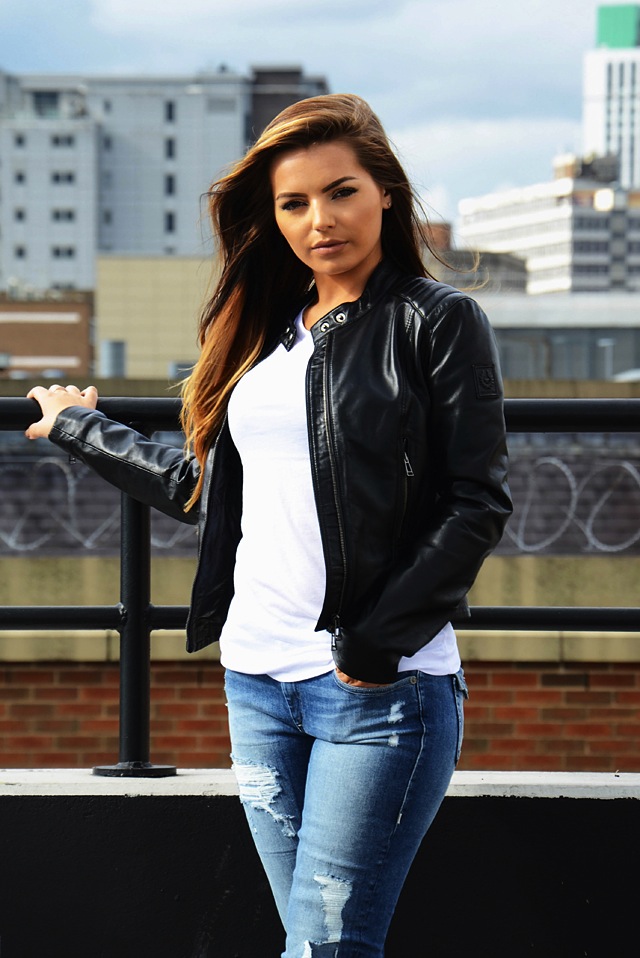 TJB – What are your favourite denim trends for Summer right now?
AC – This season I'm in love with distressed denim. I live in my rip & repair boyfriend jeans at the moment; I even wear them on nights out paired with some lace up stilettos. I also have my eye on the super distressed Replay denim jacket, worn by Alessandra Ambrosio in Replays SS16 fashion show in Mykonos.
TJB – What can you see becoming a trend for Autumn/Winter 2015?
AC – The past couple of seasons we have seen women drifting away from the super skinny jeans, looking for looser silhouettes from the boyfriend fit to the mom jeans. The 70's trend is still going strong, and I'd say we're definitely going to be seeing a lot more wider legged jeans this AW. So be prepared to replace those super tight skinnies for a pair of flattering bootcut jeans, or even some bell bottomed flares if you're daring enough.
TJB – Is there a denim trend that you think is timeless? Mine's definitely double denim!
AC – I'd have to agree, double denim for both Men and Women.
TJB – What jeans would you recommend for different body shapes? e.g Pear, Hourglass and Straight?
AC – Hourglasses & Pear shapes want to balance out their wider hips, so looser fitting jeans are your friend. I'd recommend either a straight leg pair of jeans, or the hip balancing bootcuts. Try and choose a pair with larger pockets to minimise your bum. If you are a curvier girl wanting to wear skinnies, opt for a pair of high waisted jeans, as they will elongate your legs and slim down your hips, whilst emphasising your small waist! These Paige bootcut jeans fit beautifully and have been on the likes of Rosie Huntington Whiteley and Olivia Palermo.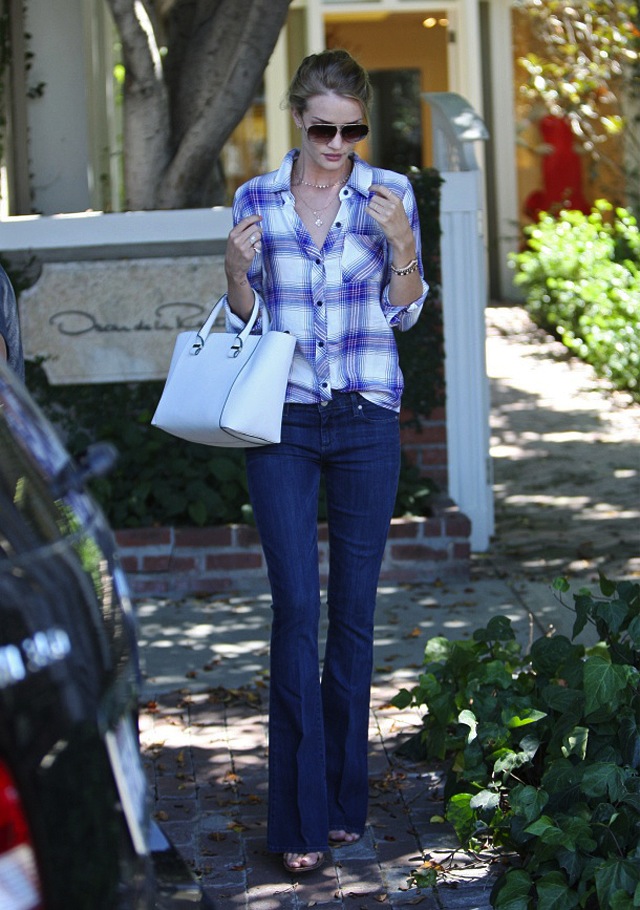 If you are straight up and down, you pretty much suit most styles! But I'd recommend a skinny fit above all, as they will give you curves and balance out your shoulders. Try choosing a lower rise with lots of detail on the back pockets such as stitching or zips to accentuate your bum, and make you more bootylicious!
TJB – Bootcut jeans aren't worn frequently anymore, do you have any tips on how to make them stylish?
AC – Bootcuts are great for making your legs look extra-long, and they are also super slimming as they give just enough flare to balance out wider hips. They are definitely best when they are worn with heeled booties. I'd recommend the heel height to be not too high as the jean should cover most of the shoe; the purpose of this fit is to show off your legs not the shoes. To ensure that you don't look like you've walked straight out of a noughties rom-com I'd recommend steering clear of tight fitting vests and exposing any midriff. Instead opting for a half-tucked in shirt, to give off a more relaxed trendy vibe.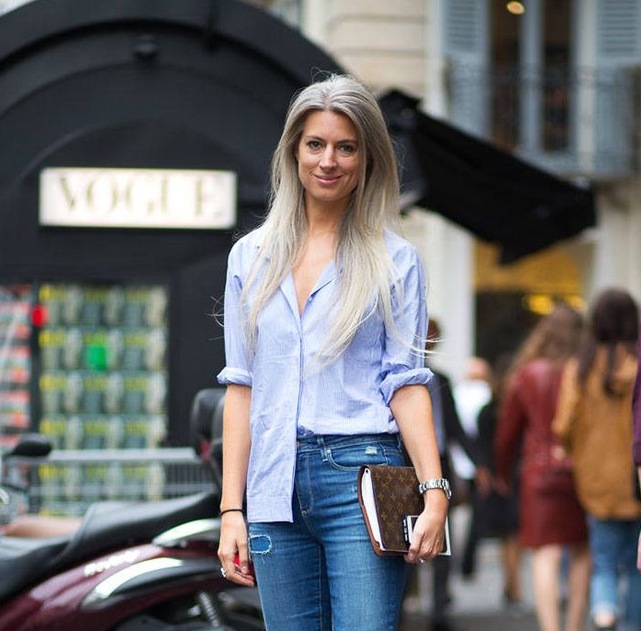 TJB – Fun question! How many jeans do you personally own?
AC – Oh gosh I'm a bit of a hoarder, and I'd wear jeans in my sleep if I could. So I definitely have a small denim mountain growing in my wardrobe, I'd say I'm well into double digits!
TJB – Ha ha, well I can't say anything as mine's well over the triple digits! Thank you!