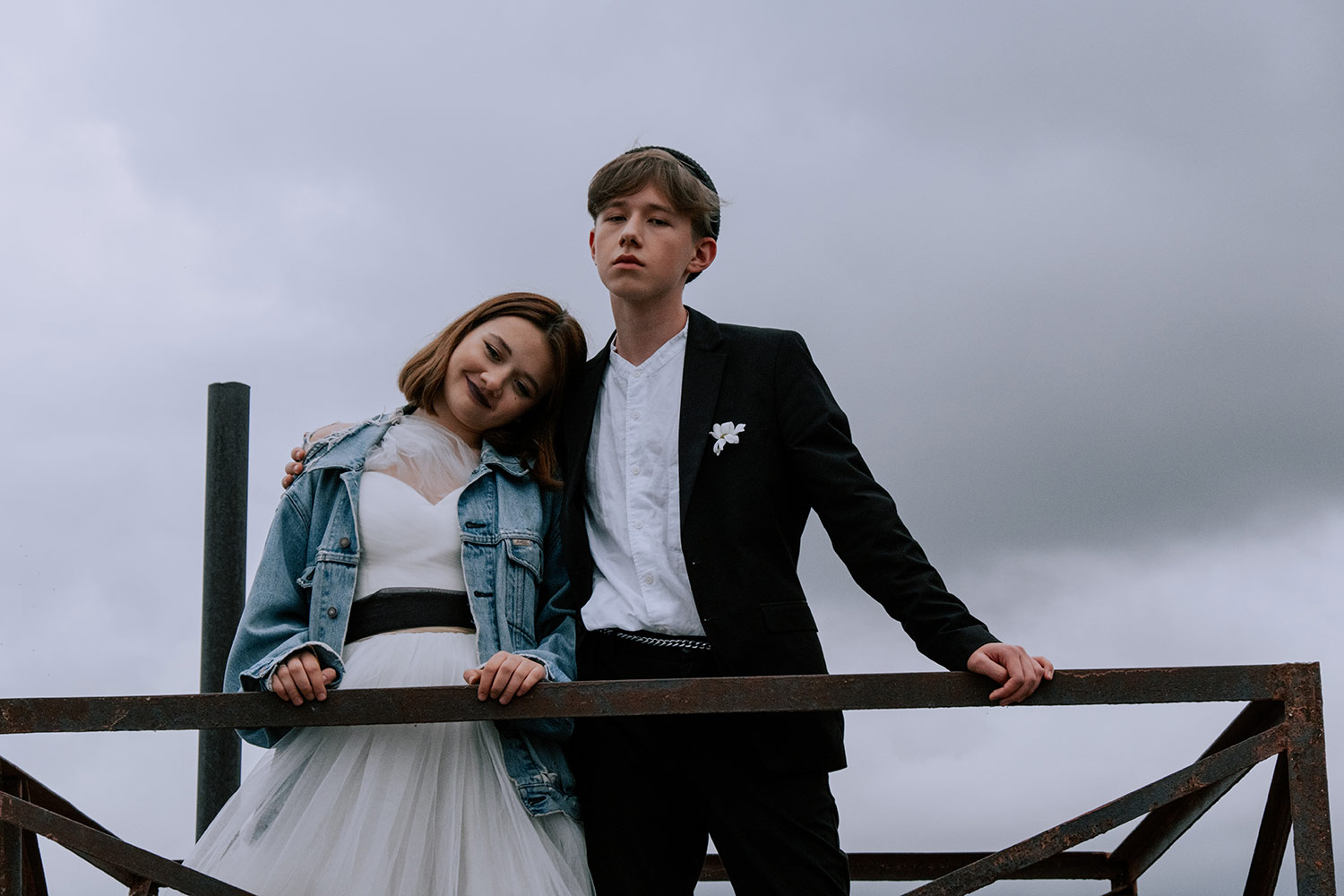 Is it Ok to Wear Denim at a Wedding in 2023?
Picking what to wear for a wedding is always kind of a conundrum. That said, there are particular types of clothing that are usually associated with an occasion like this and you could be leaning toward those. What if you want to wear denim, though? Is that acceptable or will you have to face some side-eye thrown your way?
The reality is that denim is totally a thing now. It's 2023! We've covered 'A Very Special Denim Wedding between Ian Berry and Asa Larsson', where the bride, groom, and guests all had elements of denim in their attire. The celebration was a visual treat, largely nodding to the groom's background as a popular denim artist. This harkens back to the truth that tastefully curated denim can truly work for any celebration.
Of course, this decision is much easier when it's your own wedding and you get to choose the theme. You might be wondering if, as a guest, you can pull off a denim look at a wedding.
The Pros of Wearing Denim
Denim is Versatile
The great thing about denim is that you are not limited to one style or look. Whether you are going to a wedding that is traditional or semi-formal, you can find ways to incorporate denim into your look. A tailored blazer or vest can do wonders if you pick a good color that matches the wedding's theme. Accessories like clutches, structured pieces, and shoes can also make a subtle yet impactful statement without detracting from the whole look.
Darker Denim Washes are Timeless
An article about reorganizing a wedding post-COVID by 77 Diamonds states that 71% of couples ended up postponing their weddings. Because of this, bridal parties are having to prepare for sudden changes in themes and venues. With that in mind, denim in a dark wash is a safe choice that works in different weather conditions and also doesn't feel too dated. The last thing you want is to have a look that is very much trend-heavy only for the wedding to get moved months or even years later.
Well-Crafted Denim Wear Lasts
According to Brides' article on what millennial wedding guests love and hate most about weddings, people enjoy getting to dress up but dislike having to spend too much on the wedding. So, whether you are a guest or part of the married couple-to-be, denim could be a great option because it looks nice and can actually be worn again after the wedding. It's not limited aesthetically and is built to last for multiple wears.
Quality Denim is Forgiving with Stains
Let's face it. Weddings (particularly receptions) can get rowdy. Drinks are flowing, emotions are high, and spills are a high risk. Thankfully, dense denim in deeper color tones will be more forgiving toward stains. You should be able to dab them away a bit and hide the stain visually unless you really drench yourself.
The Cons of Wearing Denim
Denim is Not As Breathable
If you're going to a destination wedding in a tropical climate or you just so happen to be a sweater, then denim isn't going to be the most attractive option. It's generally not as light and breathable as other fabrics that you might wear at a wedding, so things may get slightly uncomfortable and hot over time. Data from Statista suggests that the size of the destination wedding market is worth around $21.6 billion, so it's best to be prepared for a wedding that takes you into a completely different climate.
Denim Doesn't Stretch Well
It's important to remember that denim has limited stretch, especially if you plan to make the most of the catered buffet when the reception is in high gear. Even if you pick stretch denim, that still has its limitations. Health Digest has a piece about wearing tight or rigid clothing, and it notes that forcing this may cause you some intestinal distress and skin irritation.
When and Why It's Ok to Wear Denim to a Wedding
In general, you can totally wear denim to a wedding if you incorporate it properly. There's a clear difference between wearing elevated denim trousers compared to donning a fully distressed pair of jeans. Make sure you read the room and ask the bride and groom if they have a specific dress code for their wedding.
If you're still unsure, just ask them directly if it's okay to wear denim. Bridesmaid for Hire founder Jen Glantz has been involved in over 125 weddings, and she stresses that going behind the couple's back is one of the worst things you can do as a guest. Avoid causing an upset to a wonderful day by simply asking in advance instead of trying to upstage.
Once you've properly ironed everything out (in more ways than one), you should be free to rock a solid denim look at the wedding.