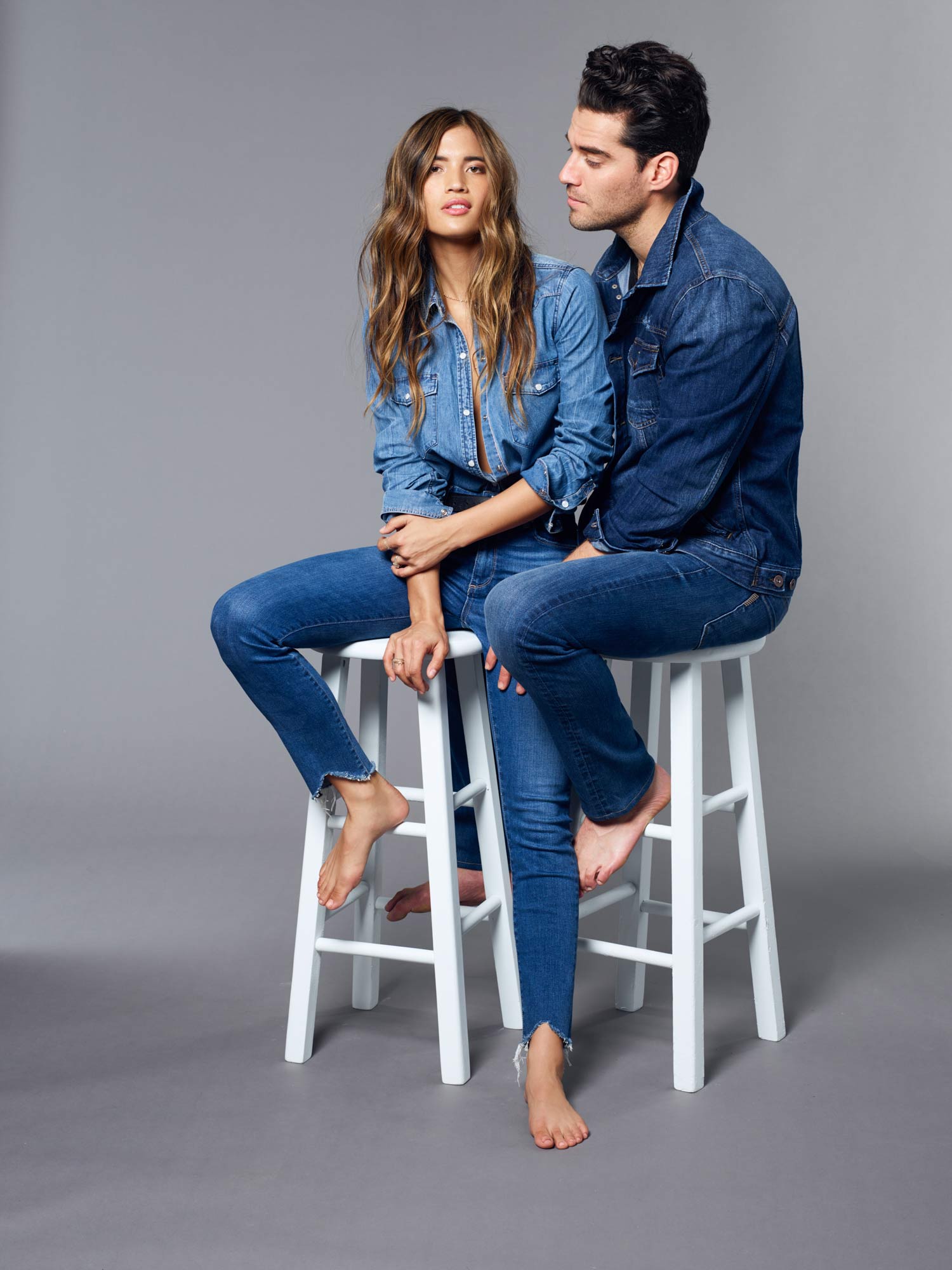 PAIGE – Love & Denim Featuring Rocky Barnes & Matt Cooper
Here is the new campaign for PAIGE Denim for 2019! There's no better PAIGE muse than Rocky Barnes. She's a California native and she's the brand's first stop for gathering design and outfit inspiration since she's a pro when it comes to styling pieces effortlessly, while remaining cool with a little bit of a romantic edge. With this in mind, this is why PAIGE immediately thought of Rocky and her new husband/right-hand man, Matt Cooper, to star in their first edition of PAIGE Love & Denim, which you can see in these three campaign photos here. You can read more from their press release just below, but I would love to know what you think! I'm all for celebrating love!
With creative direction by Paige Adams-Geller and styling by Elle Strauss, Naj Jamai captured the couple in classic, paired-down denim highlighting the men's and women's denim collection. The lifestyle brand, which offers an array of clothing ranging from men's hoodies to TRANSCEND KNIT, and women's shoes to silk dresses, wanted to get back to the very thing it was founded upon years ago – great fitting denim in the finest fabrics and washes for men and women.
"PAIGE means classic pieces that are going to last you forever: skinny jeans, high-waisted jeans, good washes and good jackets." – Rocky Barnes
"I live in my black Lennox and black Croft. They're perfect for a night out, durable and they always fit well." – Matt Cooper
#LoveAndDenim is a continuing series that will return each season with new talent. Keep an eye on PAIGE.com to see who's next.