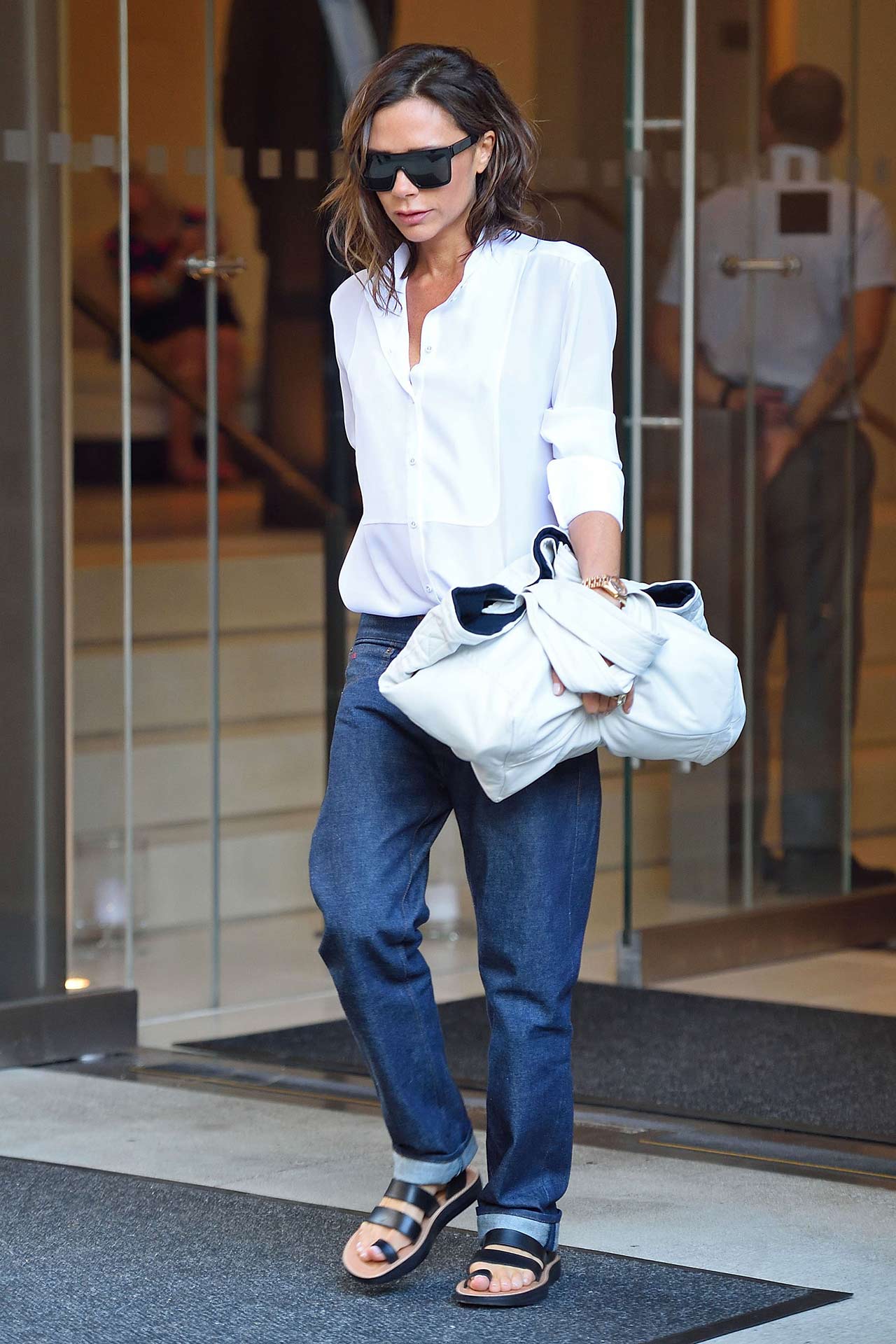 Fashion designer, Victoria Beckham left her hotel in New York City before attending New York Fashion Week shows. It's crazy to think we have already moved onto Milan already! It's nice to see Victoria on The Jeans Blog though as we haven't had chance to blog about her yet since we moved celebrities in denim over here from DenimBlog. Even though Victoria is a huge fan of R13 Denim, this time around she chose to wear her own.
She was wearing her Victoria Beckham Straight Leg Jeans in Indigo with a beautiful crisp white shirt and some flat sandals. Victoria has taken these jeans down the quality and old school route as she's chosen a 100% cotton, thick and weighted denim, with selvedge, to create these jeans. They remind me a lot of raw denim and if they were tighter, I imagine they would fade very nicely and get some beautiful creases, but given they're this loose, I don't think that will happen.
What do you think of Victoria Beckham taking this route with her denim line? Are you happy to see 100% cotton denim in this thickness back on the market? I'm undecided myself as I absolutely love the comfort and flexibility that thinner, stretchier denim has to offer, but there's something to be said about a rich quality denim which you can just feel. And on a side note, it's lovely to see her in flat shoes more often now as she only ever wore heels before, saying she hated flats.
Buy these jeans at My Theresa & shop Victoria Beckham at Shopbop
Image Credit: Xposure / AKM-GSI