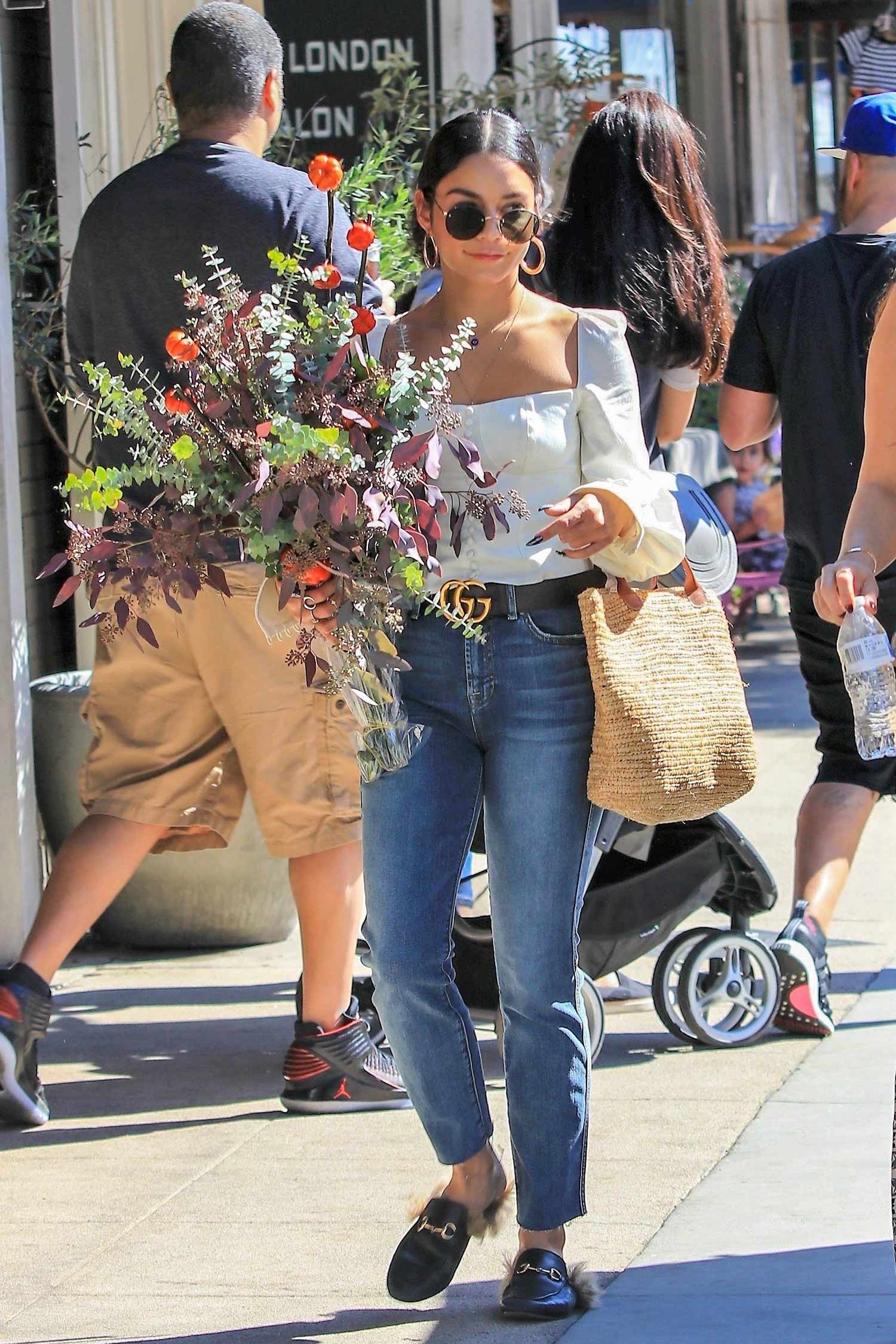 The lovely Vanessa Hudgens was pictured at the farmers market in Los Angeles, California a little while ago, picking and choosing some flowers to buy. She was with some friends going to all the different sections to make a Fall inspired bouquet with little pumpkins within it.
Vanessa gave her usual COH Liya a break and opted to wear a pair of the 7 For All Mankind b(air) Authentic Denim Edie Jeans with Cut Off Hem and Zip Fly in Fortune. She styled these jeans with a white shirt, some Gucci Princetown loafers and a Gucci GG belt. I know she's a huge fan of Gucci as we always spot her wearing their accessories, so I'm surprised she's not wearing their bag here.
When it comes to denim though, I have noticed that Vanessa is into the straight fit, high waisted cuts that embody the mom jeans trend. I think these from 7 For All Mankind are probably a great alternative to the rigid 100% cotton denim as the b(air) denim is really thin, stretchy, and light weight, designed to fit like second skin, so they look like they'd be a lot more comfortable! Have any of you tried this pair from the brand?
Buy these 7 For All Mankind Jeans at Shopbop.com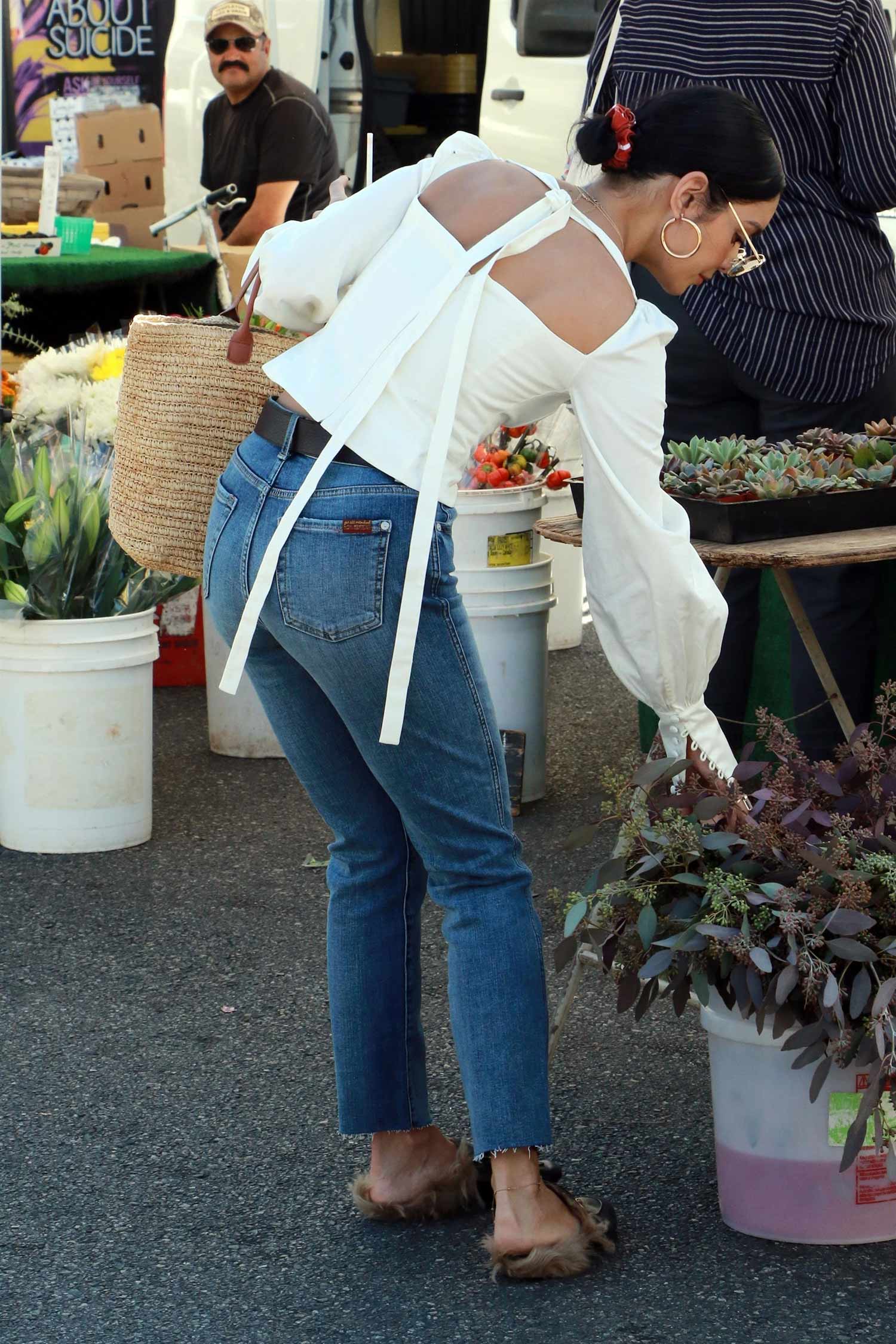 Image Credit: Osvaldo / BACKGRID