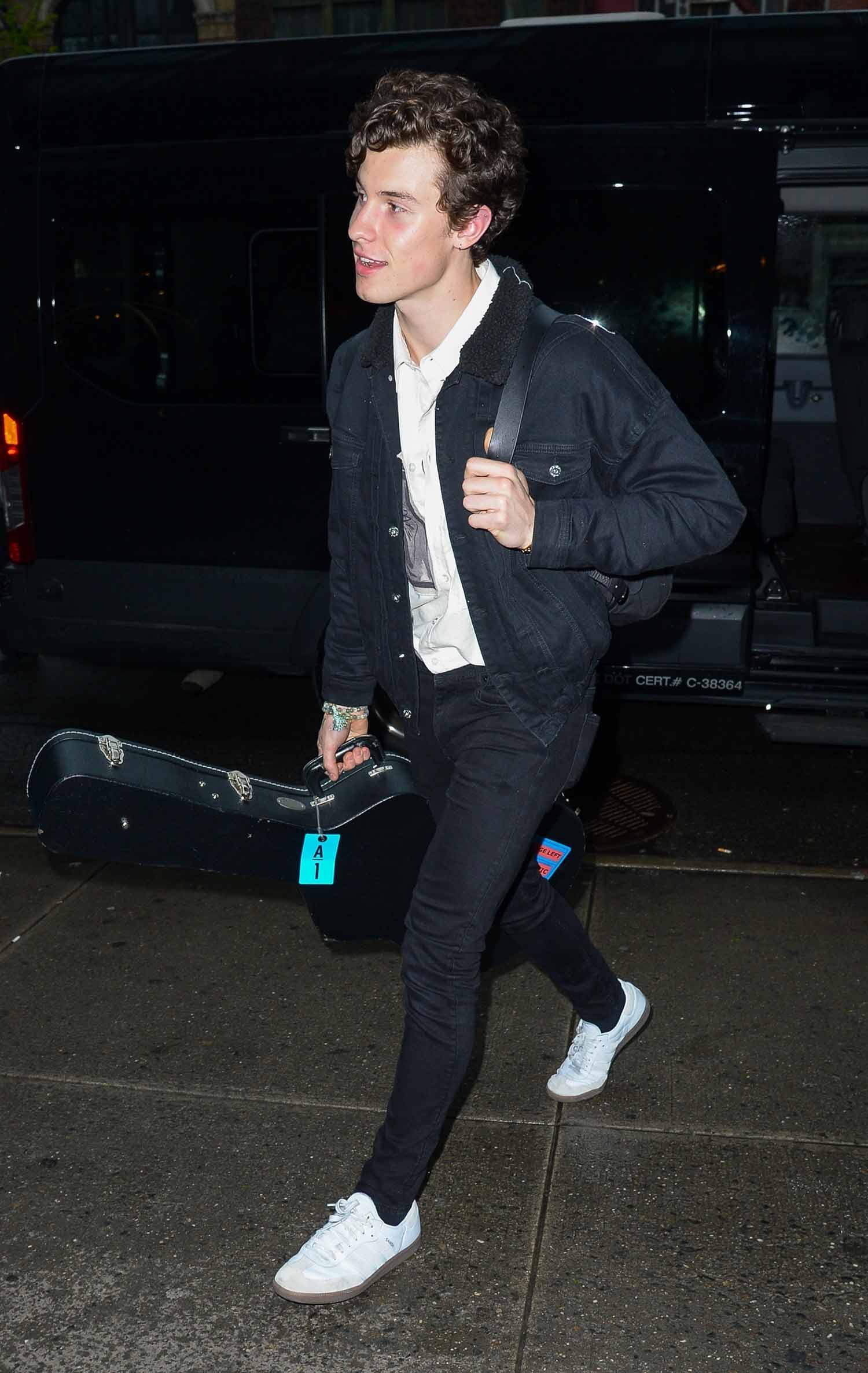 Shawn Mendes is going from strength to strength over the past year and I'm extremely happy about that. I've been a fan of his music for a few years, but the way his personal style and career has really come into its own is something I admire. Have any of you heard his new song 'If I Can't Have You'? It's really fun and I'm glad it did so well in the charts!
Anyway, he was pictured here arriving into New York City a little while ago wearing a double denim outfit. He chose a black denim shearling style jacket which he paired with some black skinny jeans, to create an all black double denim. He wore a printed white shirt underneath and finished it off with some Adidas sneakers for comfort. We're very used to seeing Shawn in his Saint Laurent boots with his black denim, vests and shirts, so it's a nice change to see him dressed down more casually.
What type of outfits do you prefer Shawn in? For me it's definitely his on stage looks, I can't get enough of his boots and edgy rock star vibe, so that's my favourite! Also, when it comes to double denim, are you guys a fan of rocking it with two shades of black? Or do you prefer to go for something with two different colours, like blue and black or blue and grey? Don't forget to check out one of our popular posts on how to wear double denim too, if you need any tips!
Shop Similar Denim at EastDane.com
Image Credit: BACKGRID