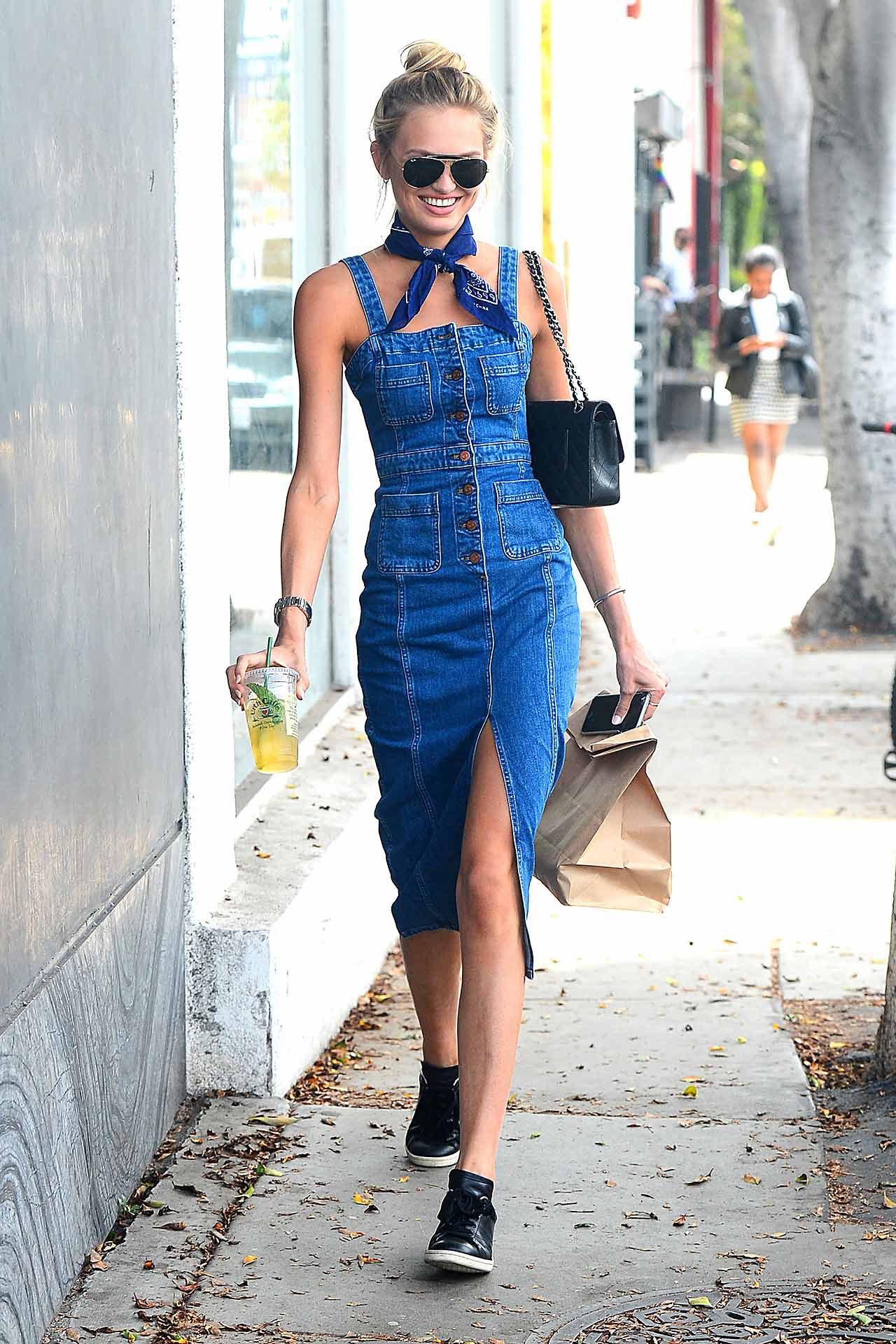 20 year old, Dutch fashion model, Romee Strijd, was pictured while out doing some shopping with her friends and fellow models at House of CB in West Hollywood, California, a little while ago. Romee is famous for being a Victoria's Secret model and having a gorgeous body.
While out shopping, Romee wore a stunning Madewell Button Up Denim Dress with a neck tie and some black sneakers, all finished off with a black Chanel bag and some sunglasses. Denim dresses are extremely popular during the summer months, and there's numerous ways on how to wear a denim dress, but I think Romee absolutely nailed it. Don't you? This Madewell denim dress just hugs her figure perfectly and it looks so Parisian chic.
Are any of you planning on wearing a denim dress for the summertime? I was very interested in the overall/pinafore style versions, but I haven't yet bought one. I can imagine this Madewell version would look stunning with wedges and heels as well though, not just worn casually like Romee did. Buy this Madewell Button Up Denim Dress online in the sale and very similar denim dresses online at Shopbop.com.
Image Credit: All Access / AKM-GSI