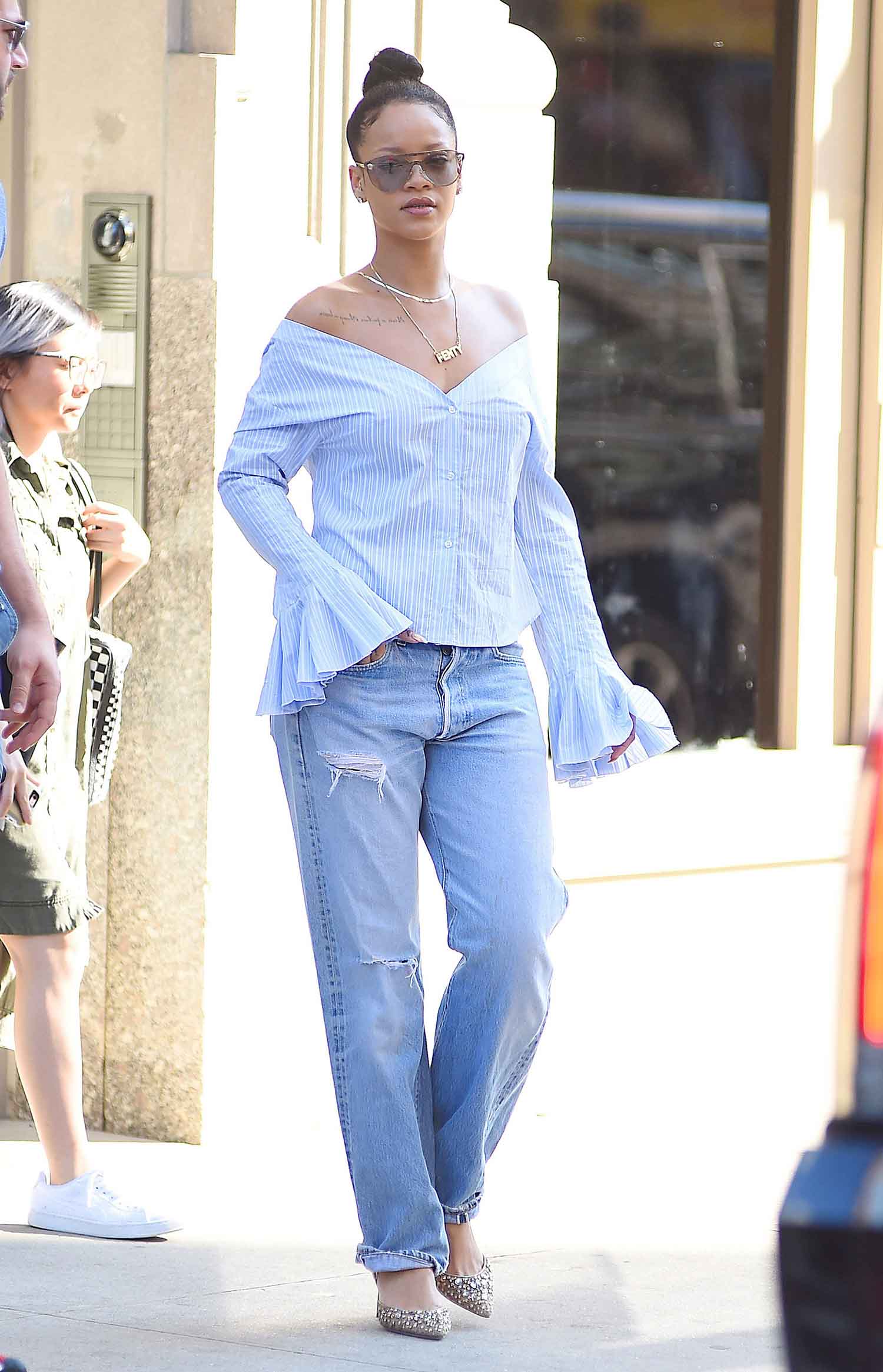 Singer turned actress, Rihanna, headed out for the night in Soho, New York, to meet up with some friends and go for dinner. These photos were taken a couple of months ago, which would explain the outfit as it's too cold for something like this now, but I loved it and thought it was worth sharing as we hadn't spotted Rihanna on The Jeans Blog for a while.
She chose to wear a pair of vintage Levi's Jeans with a blue striped bell sleeve shirt and some jewel encrusted heels. She finished it off with a Fenty necklace (her surname) and some sunglasses. Over the years we have seen Rihanna's dress sense go from feminine and flirty to tomboy and grungy, but at the moment she's in the middle, mixing both elements together, which I quite like.
When it comes to Levi's Jeans, how do you like to wear yours? I think I am caught up in the love for vintage pairs as I adore going through the rails at shops looking for the most beautiful, broken in wash I can find. I've come across a few complete treasures before and fell in love with them, like these vintage Levi's Jeans that I reviewed for you a while back, so I understand why celebs like Rihanna are fans too. Given my background with denim though, I am extremely picky with what I think looks good.
Shop Levi's Jeans at Shopbop.com
Image Credit: AKM-GSI / AKM-GSI