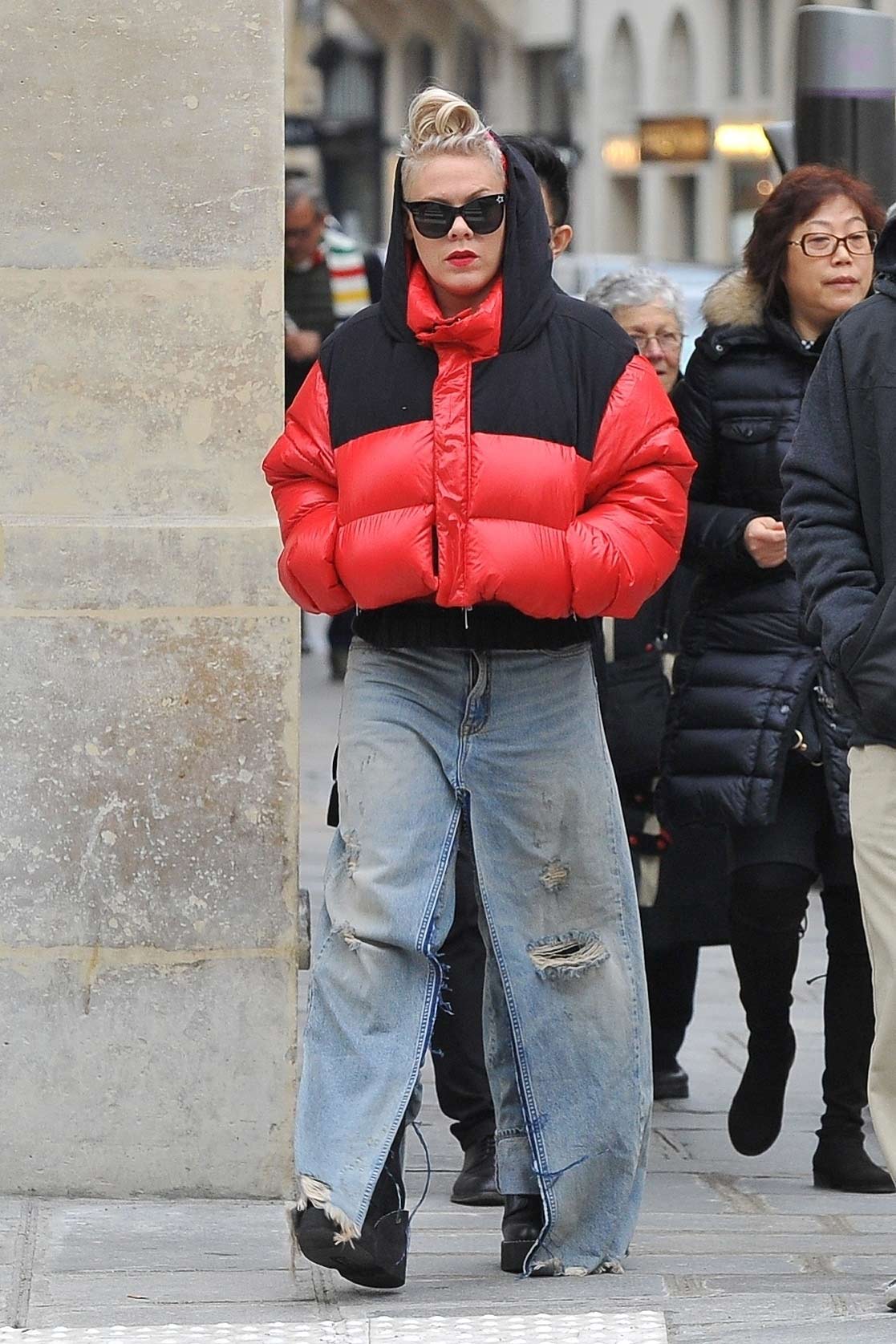 Singer Pink and her husband, Carey Hart, were pictured out walking together in Paris, France. I don't think we've actually ever blogged Pink here on The Jeans Blog and we've been going since 2014. I know she took a lot of time out of the spotlight though and now that her music is in the charts again, we might start seeing more paparazzi shots.
Pink has always had crazy personal style and loves to be bold and daring when it comes to her fashion choices, so it actually came as no surprise to me to see her rocking the R13 Sashah Denim Skirt Jeans in Leyton. She styled them with a red and black puffer jacket, finished off with some platform boots.
I know we saw Gigi Hadid in the R13 Double Classic Skirt Jeans version, but this is the first time we are seeing anyone out in the R13 Sashah full length skirt jeans. I know Pink is quite petite though so even with the platform boots the denim skirt part is dragging on the floor. It is a lot of material and it's not something I would ever consider wearing myself, but what's your opinion? Does it suit Pink's personal style or is it too crazy?
Image Credit: BACKGRID