American actress and model, Olivia Culpo, spent some time with friends before heading into the Revolve Social Club in West Hollywood, California to pick up some clothes ahead of Coachella. It seems like Revolve have been dressing a lot of the bloggers and celebs for the music festival!
For her outfit, Olivia kept it simple with a pair of IRO Paris Blue/Black Colour Block Panel Jeans, a scoop neck tee, some black strappy sandals, and a YSL cross-body bag. I always find there's something so classic and put together about a pair of jeans, a t-shirt, and some heels. It's feminine, but casual at the same time and it always looks easy, but styled.
I remember seeing these IRO Jeans quite a few months ago and I thought they were really cool. I like that the back is black and the front is blue, almost giving you the appearance of two pairs of jeans in one! IRO Paris didn't even skimp out on the wash in the front either, it's got gorgeous fading, distressed areas, and whiskering. Usually when brands create such a fun and unique jean like this, they don't worry too much about the washes, so this makes me happy. What do you think of these IRO Paris Jeans on Olivia Culpo? I saw someone on Instagram mention that they had the same jeans!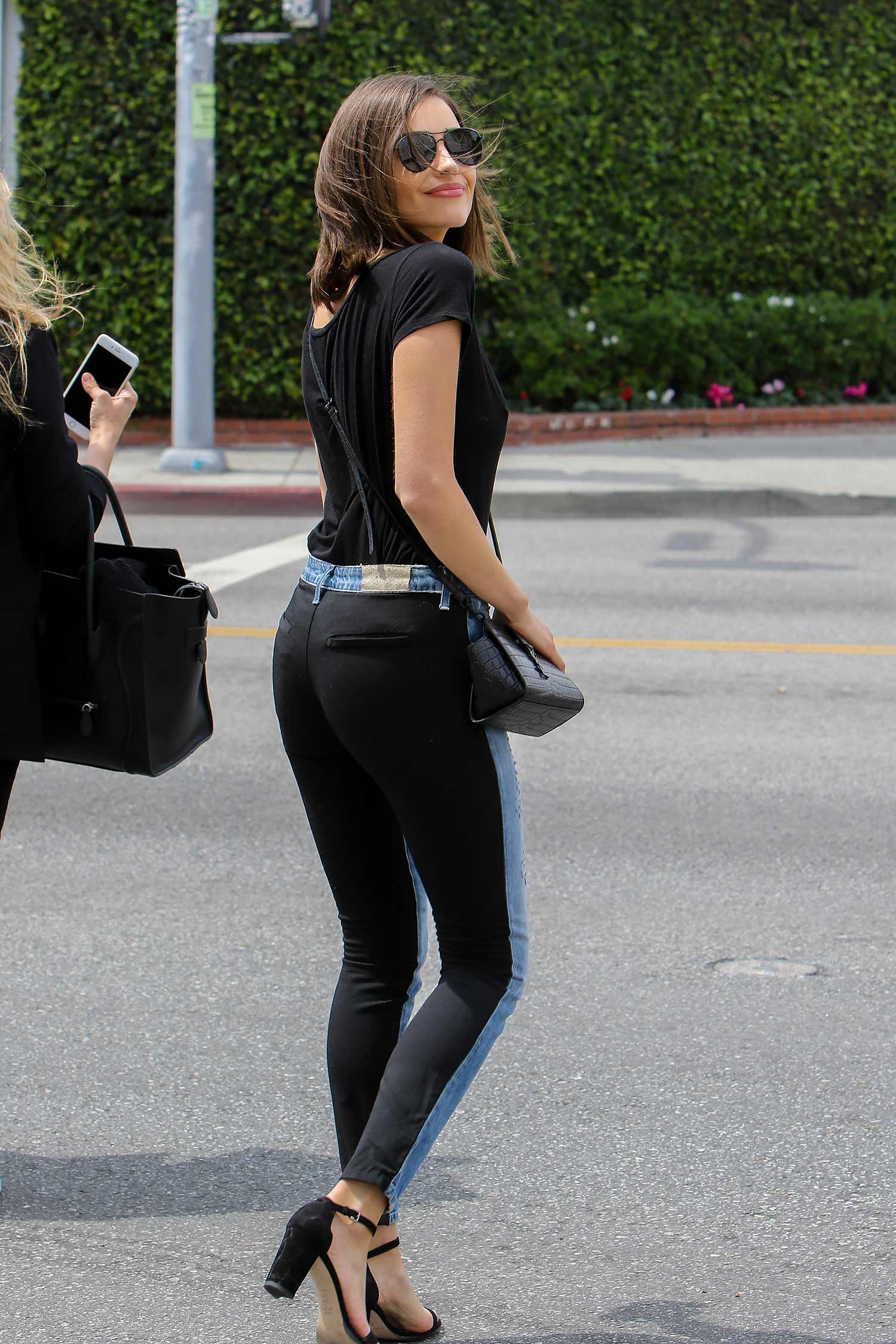 Image Credit: AKM / GSI