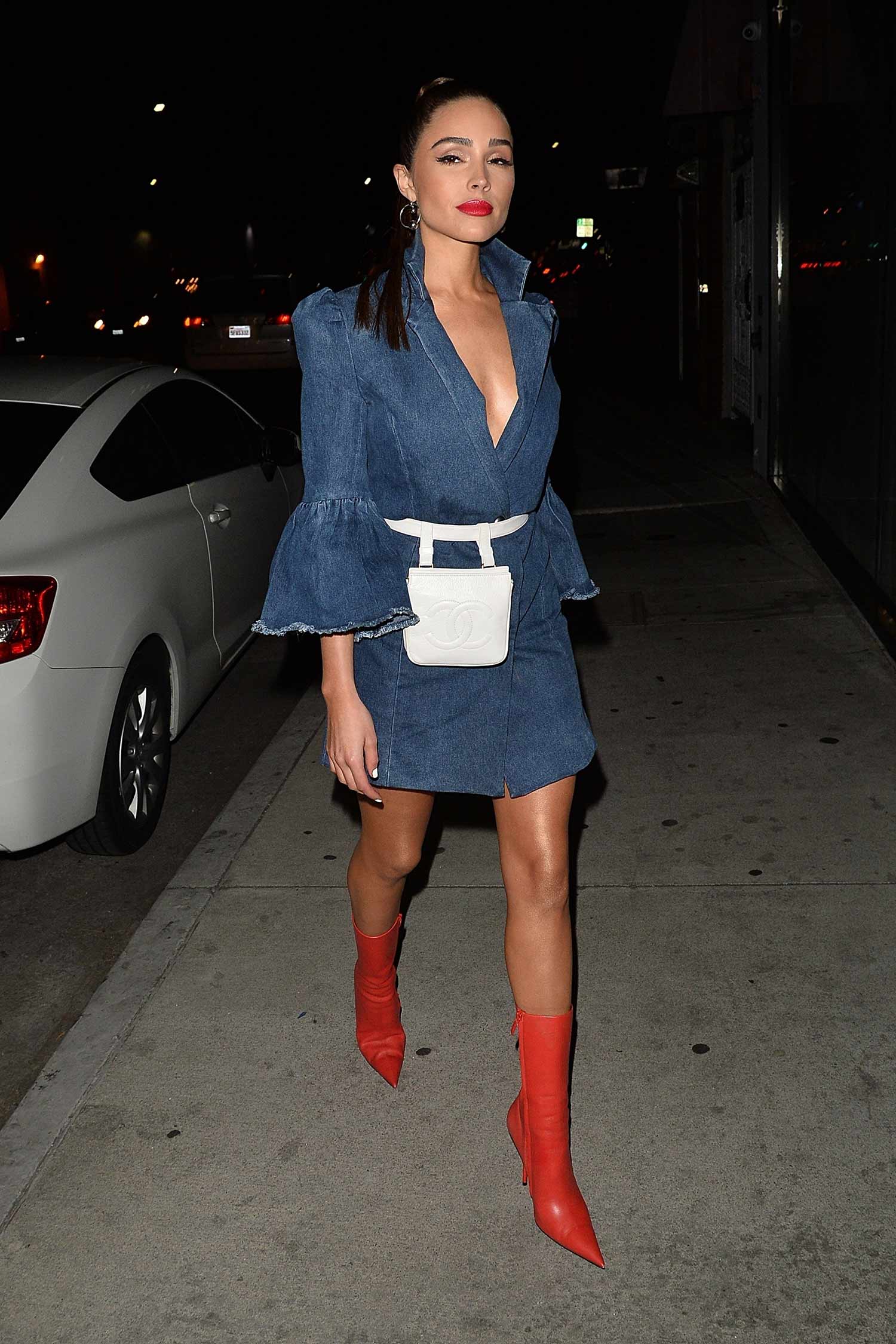 Actress Olivia Culpo was spotted turning heads as she headed to an event at The Revolve Store in West Hollywood, California. Every time I see Olivia I always think she has amazing style, and given where she was headed, it makes perfect sense that she was wearing this!
She chose a Marled x Olivia Culpo Ruffle Cuff Blazer Dress which she styled with some red boots, and a unique belt clipped Chanel handbag. I love that she designed this dress with the brand and is actually wearing it – it genuinely means she likes the clothes she's collaborated on!
I remember when denim dresses were a huge thing and we would spot them all over the place. That wasn't long after Alexa Chung released her collection for AG Jeans and had one of the most sought after button front denim dresses ever. We don't see them that often anymore though, but I think this Marled x Olivia Culpo Ruffle Cuff Blazer Dress version is actually quite classy and chic. It's suitable for the daytime or evening, depending on how you want to style it.
Are any of you a fan of denim dresses? I actually don't own one as I find it to be too much fabric for me to wear at once, but there's some really cool and chic versions being released at the moment, so I might just have to opt for that! I'm thinking it would be good to style in the Autumn with some over the knee boots! I think they're more suited to the cooler weather!
Click here to buy this Dress online at Revolve.com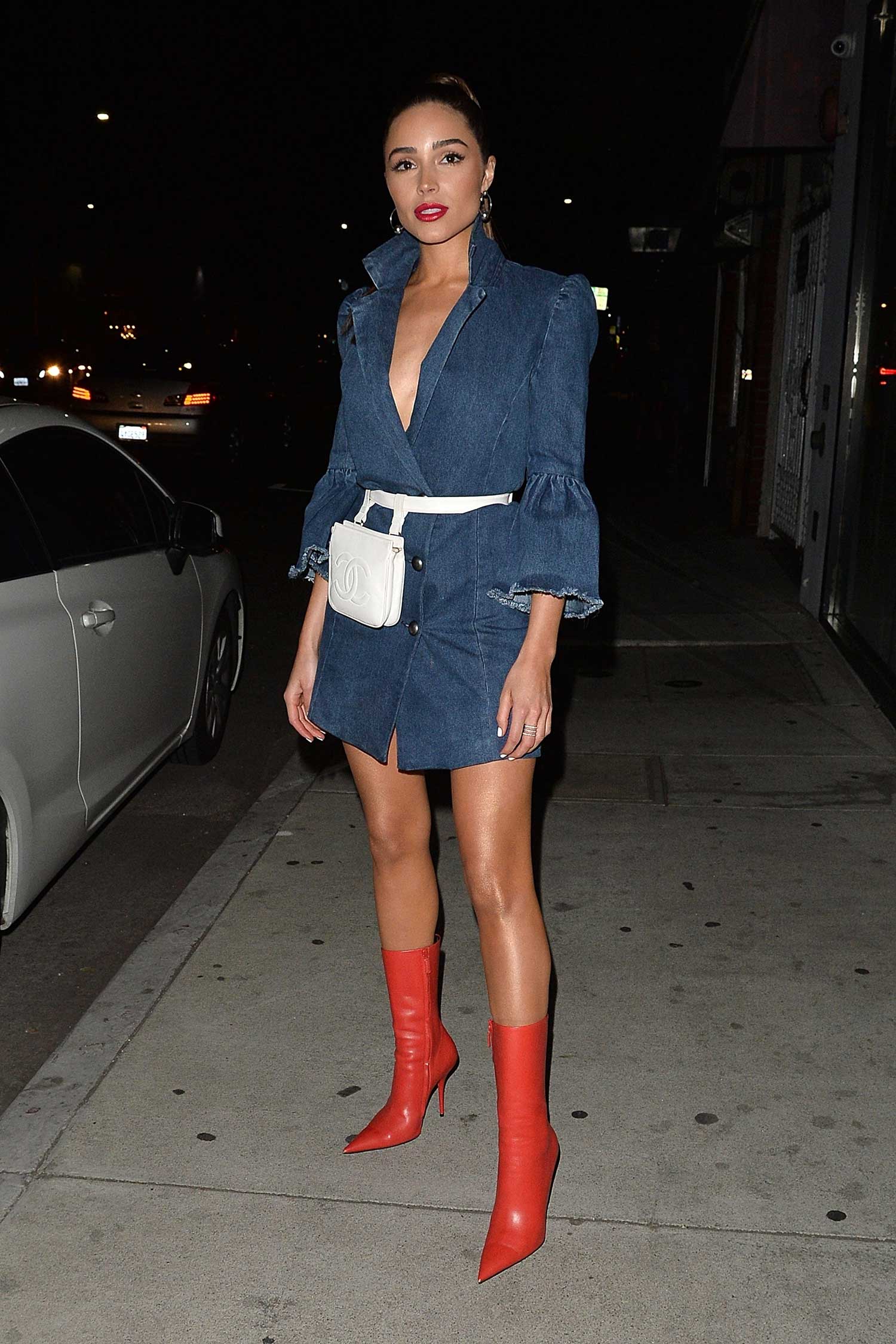 Image Credit: ALLA / BACKGRID