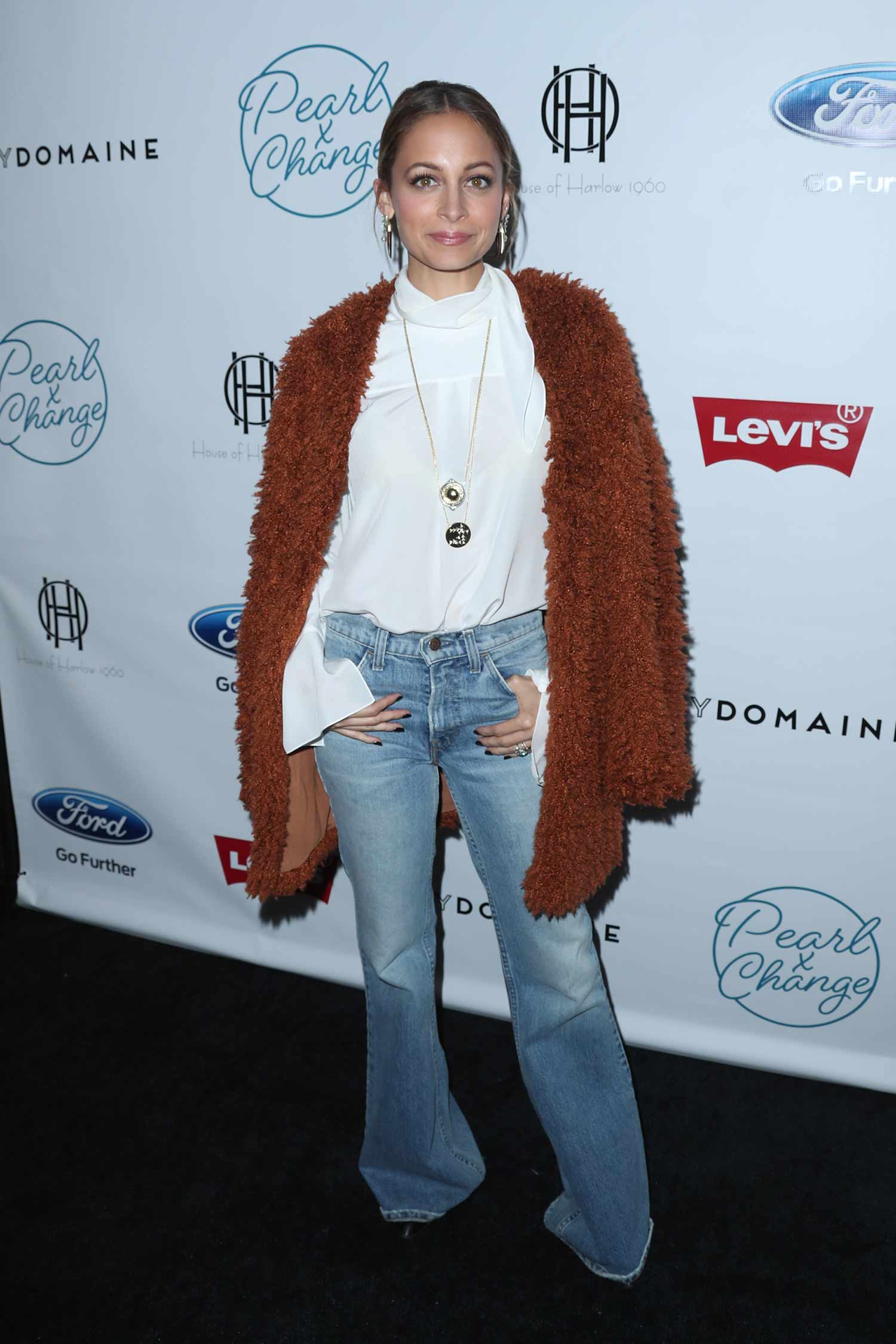 Fashion designer and style icon, Nicole Richie, posed for photos as she arrived at the Pearl xChange 2016 event held at The London Hotel West Hollywood in California. The charity is something that Nicole helped co-found, which aims to help support women and empower them to reach their full potentials in life.
For the event, Nicole wore a pair of vintage flared Levi's Jeans with a brown furry jacket, a bell sleeve white shirt, and some statement jewellery. This look here is very 70's inspired, which I always expect whenever I see Nicole out and about as she models her personal style on the glamorous era. Yet somehow, she always manages to make the outfits modern and representative of today, which I love about her.
It's really nice to see a different style of Levi's Jeans out on a celebrity though isn't it? We always see the mom jeans 501's, cut off denim shorts, or the RE/DONE Levi's which are slightly altered, so it's great to see a pair of proper denim flares as it gives such a different vibe to the entire ensemble. They are a little bit long on Nicole's petite frame, which I usually find sloppy, but somehow, yet again, she makes it work. What do you think of Nicole Richie in Flared Levi's Jeans?
Shop Levi's Jeans at Shopbop.com
Image Credit: Image Press / AKM-GSI