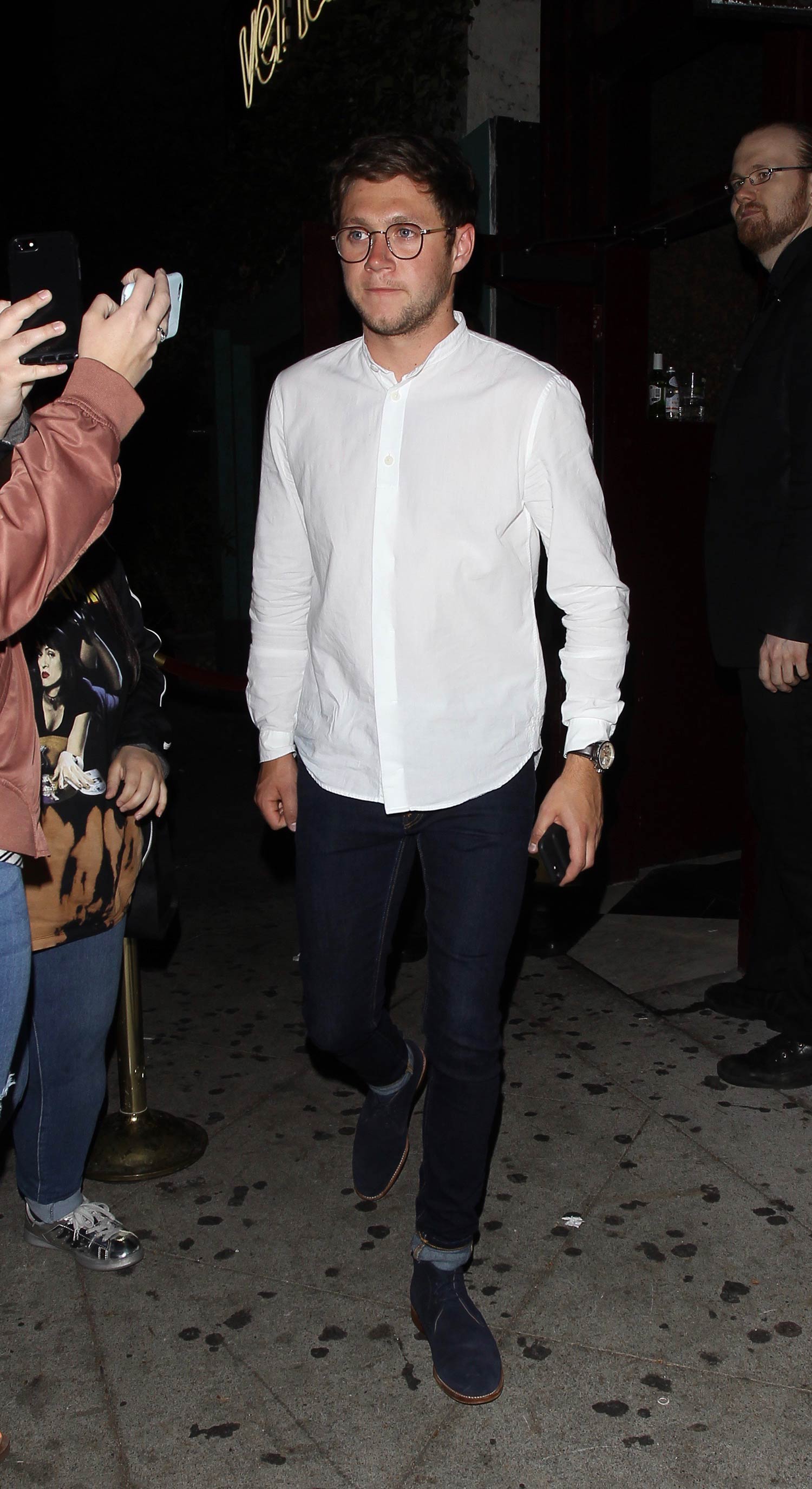 Newly turned solo artist, Niall Horan, was pictured leaving the Markus Molinari and John Terzian "Studio 54" themed birthday party at their venue, The Peppermint Club in Los Angeles, California. He kept things casual and easy after performing at Wango Tango before the star studded party.
Niall wore a pair of Nudie Jeans Co. Skinny Lin Jeans with a white dress shirt and some blue desert boots for the evening. He's always been a fan of the really tight skinny jeans and is no stranger himself to wearing women's skinny jeans for the ultimate tight fit, but this time he opted for Nudie Jeans Co. as they do skinny jeans with a legging fit as well. Hopefully we spot him in these more since they're a raw denim and he's already starting to break them in nicely.
To all the men who wear women's skinny jeans out there, are any of you a fan of Nudie Jeans Co. as well for a tight fit or do you prefer to only wear women's jeans instead? Niall has mostly worn PAIGE in the past along with his band mate Harry Styles and I think they both rocked them! It's great to see Niall here pulling off such a skinny pair of jeans though, don't you think?
Shop Men's Skinny Jeans at Eastdane.com
Image Credit: HEDO / BACKGRID