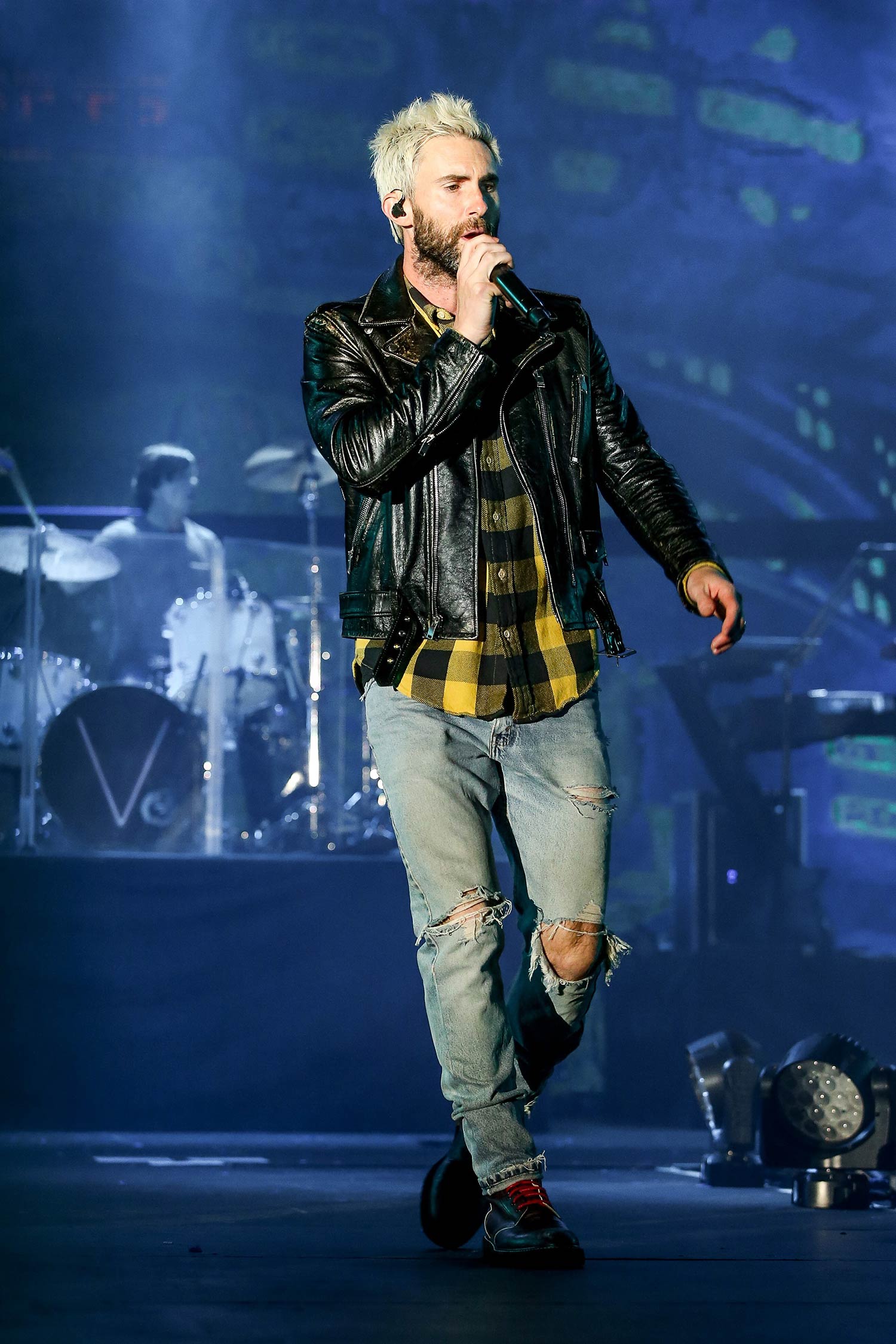 Singer Adam Levine and Maroon 5 hit the stage and performed live at the 2017 102.7 KIIS FM Wango Tango, held at the StubHub Center in Carson, California a few days ago. What does everyone think of his bleach blonde hair? I think I preferred it brown, but he's always able to pull anything off with his confidence.
For his performance, Adam wore a pair of vintage inspired, ripped Levi's Jeans, which he styled with a yellow and black plaid shirt, a black leather jacket and some Doc Martens. We mostly spot the vintage inspired Levi's Jeans on the female celebrities, so it's really nice to see a male take on styling them too!
For our male readers out there, are vintage Levi's something you enjoy wearing? I know I personally love scouring the shops for the ultimate in vintage washes, which is always fun, but is it something you enjoy doing too? Or do you prefer your jeans/Levi's to be brand new? And more importantly, what do you think of the way Adam Levine styled his Levi's Jeans?
Shop Levi's Jeans at Eastdane.com
Image Credit: Image Press / BACKGRID