The paparazzi managed to get some shots of Miley Cyrus while she was filming scenes for a new shoe advert near Venice Beach Pier, California. Given how we used to see Miley out all the time hitting the clubs etc a few years ago, we rarely see her now that she lives a more quiet lifestyle and is highly involved in her charity work. I think it's great that she's using her fame to help others.
For the advert shoot, Miley wore a pair of Vintage Levi's Cut Off Denim Shorts which she paired with a cropped green sweater. She wasn't wearing any shoes, but she did have hold of a pair of matching teal green Converse low tops, so I'm assuming the shoot is for Converse.
I am loving the whole teal green/blue theme going on here, especially since it carries over into her hair. Everything is matching and it complements the vintage wash of the Levi's Denim Shorts really nicely. It's so cold over here in the UK that denim shorts aren't even an option anymore. It's regularly at 0 and sometimes below, and we are just still getting over a huge amount of snow, but I do enjoy seeing celebs out in warmer weather denim!
Shop Levi's Jeans at Shopbop.com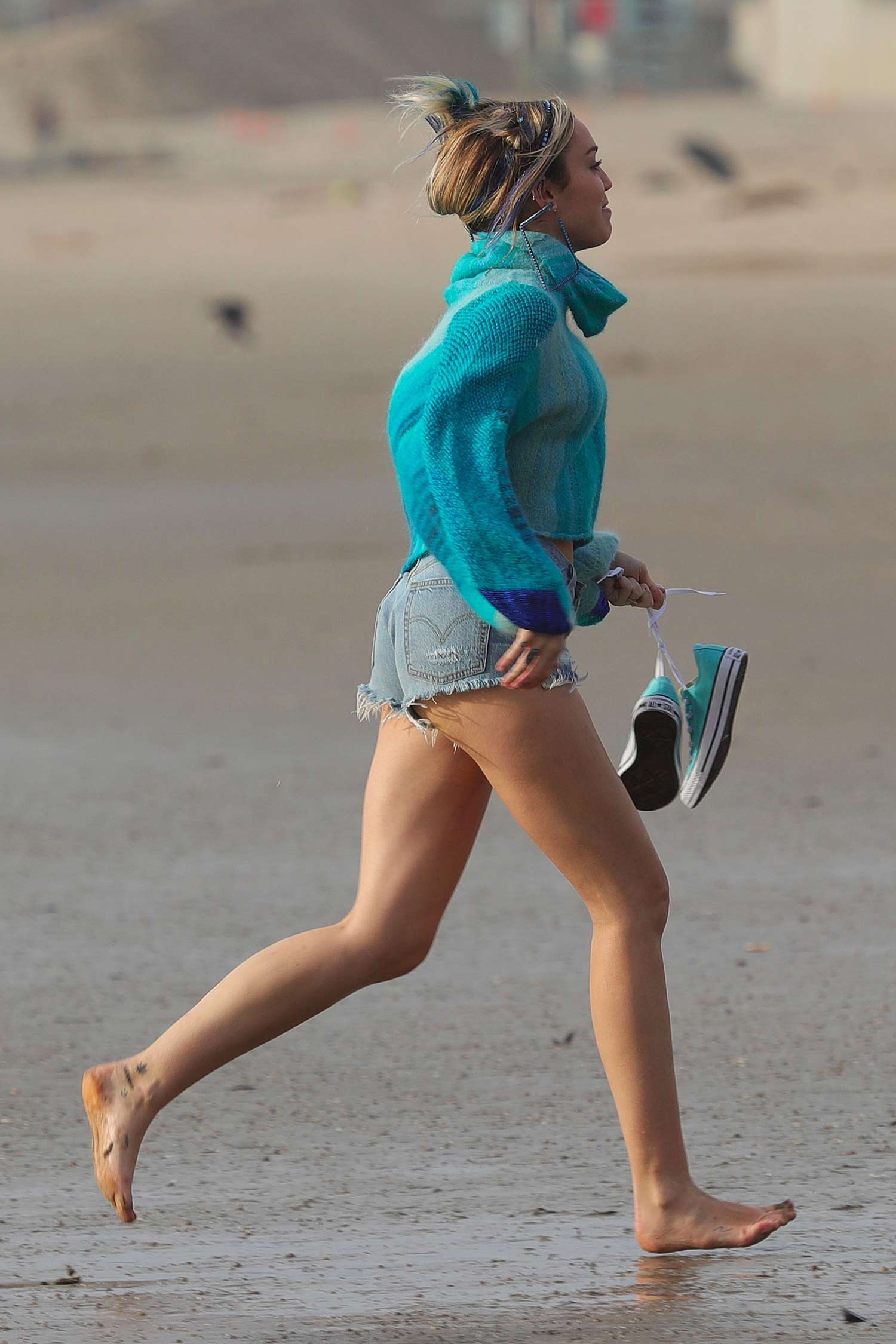 Image Credit: BACKGRID / BACKGRID