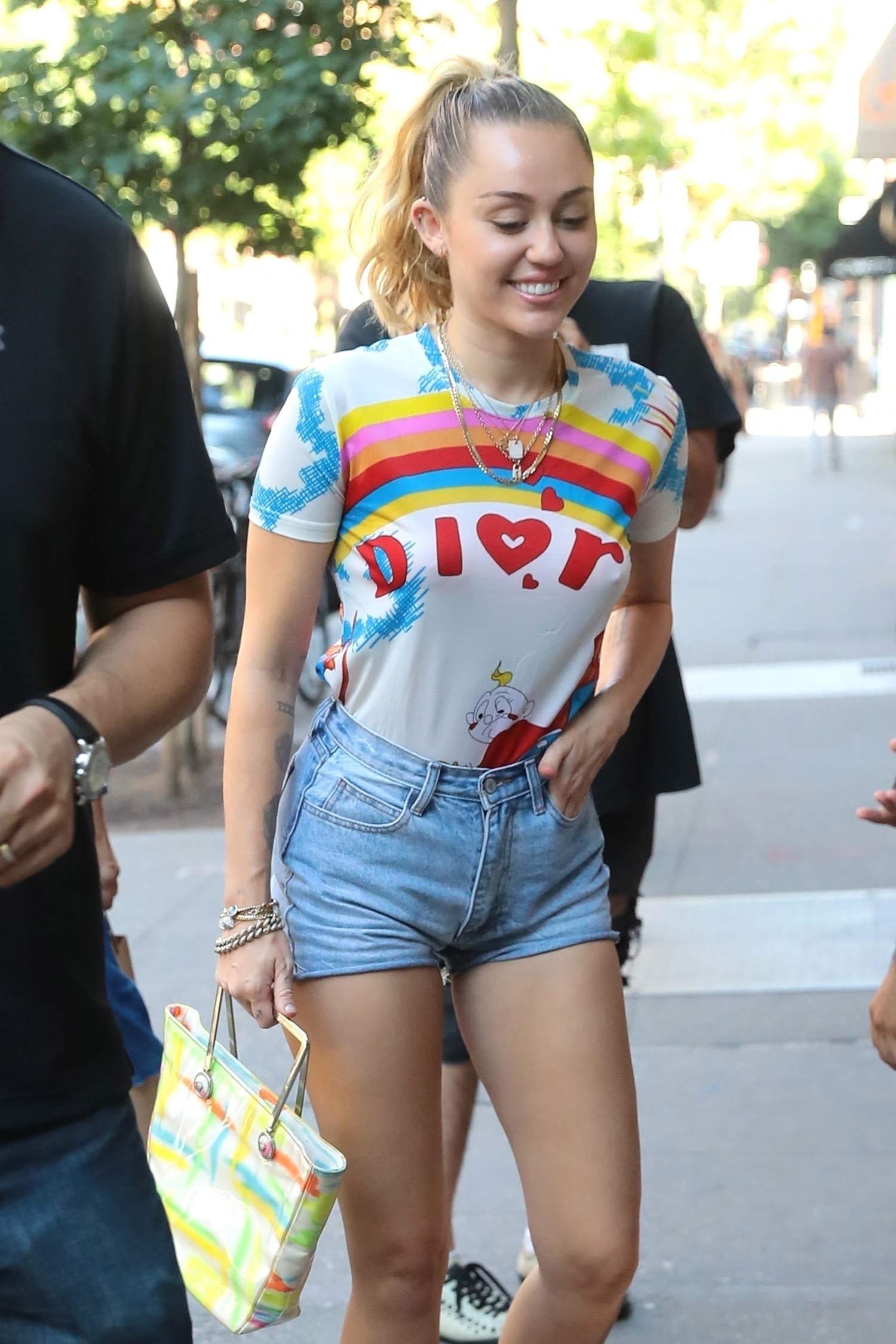 Miley Cyrus looked happy and smiley as she went past the photographers while out in New York City. I do often love to see the celebs flashing a grin as it's infectious and can often cheer you up if you're looking in that direction, like genuine smiles are known to.
Since we don't see Miley all that much here on The Jeans Blog, I was excited to be able to do this blog post on her! She opted to wear a pair of Vintage Levi's Denim Shorts which she styled with a Dior t-shirt and some sneakers for the day. When I first saw this t-shirt, it actually reminded me of the original Care Bears, if anyone remembers them? Or am I showing my age? Ha ha. I used to have a VHS of them and the artwork was so similar to that!
I am hoping that we start seeing a lot of Vintage Levi's Denim Shorts again soon! I really enjoy seeing how the celebs style them and how different their take on it always is. They can be worn with blazers and heels, or t-shirts and sneakers, or sandals and tank tops… There's literally no limit to how you want to put an outfit together with vintage denim! How do you wear yours?
Shop Denim Shorts at Shopbop.com
Image Credit: BACKGRID