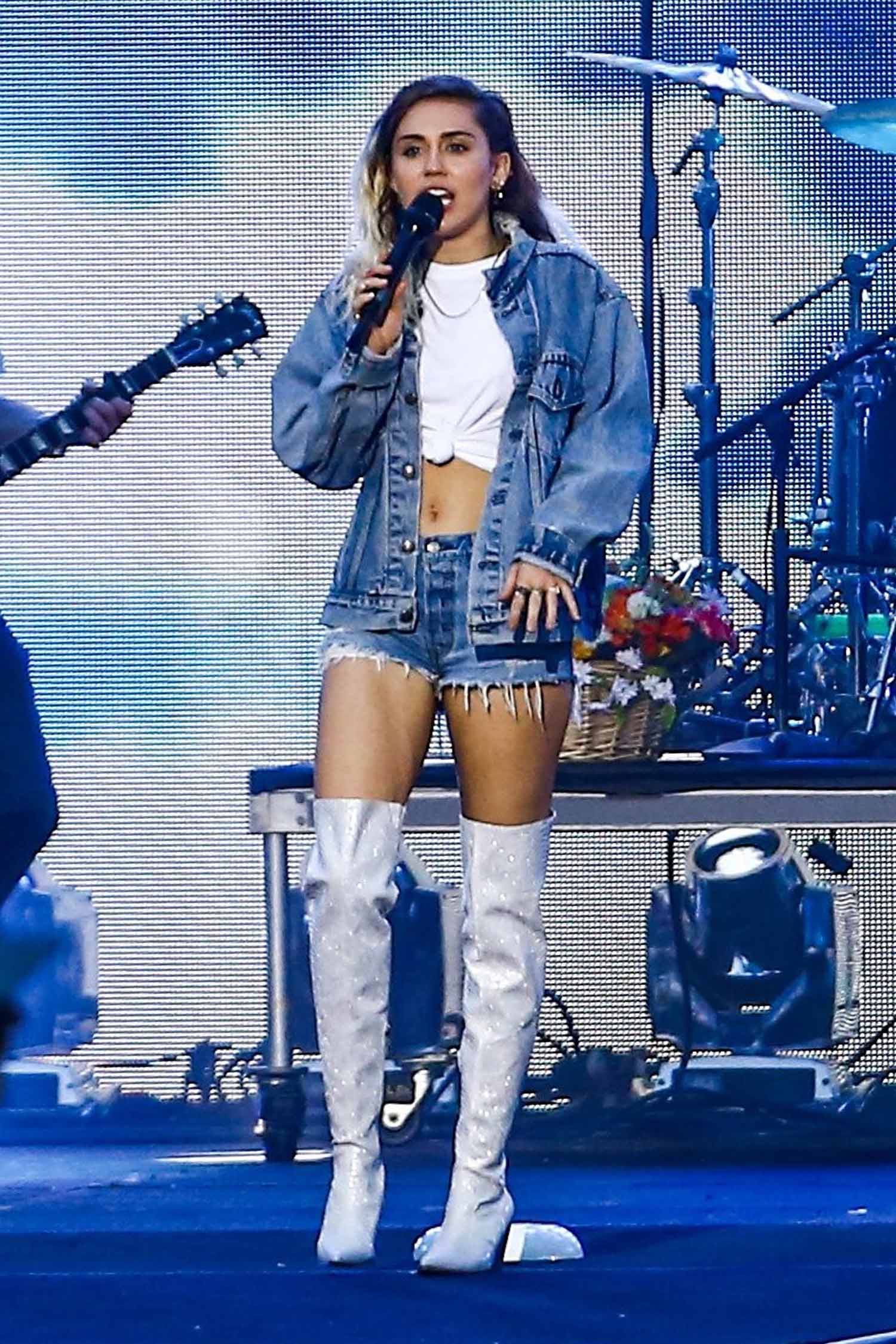 Miley Cyrus performed on stage at the iHeartSummer '17 Weekend by AT&T at Fontainebleau, in Florida last week. We are seeing her everywhere now that she's back on the scene with her music. What are your thoughts on Miley's new sound and new look? I think I much prefer it.
For her stage outfit, Miley wore a look that she's often really fond of – double denim. She lives in her vintage Levi's denim shorts which she loves to pair with crop tops and oversized denim jackets, and usually finished off with her thigh high, white Western inspired boots. She wore a similar look to this at the Manchester One Love concert a few weekends ago.
Levi's really is the denim brand to choose for that perfect vintage cut off denim shorts look. I don't think this particular pair could fit Miley any more perfectly than they do here. Not to mention the wash is actually stunning! Look at that fading! Usually I am not a huge fan of the same denim shades being paired together, but the white of the boots and the crop top really break it up and make it look styled!
Shop Levi's Jeans at Shopbop.com
Image Credit: VEM / BACKGRID