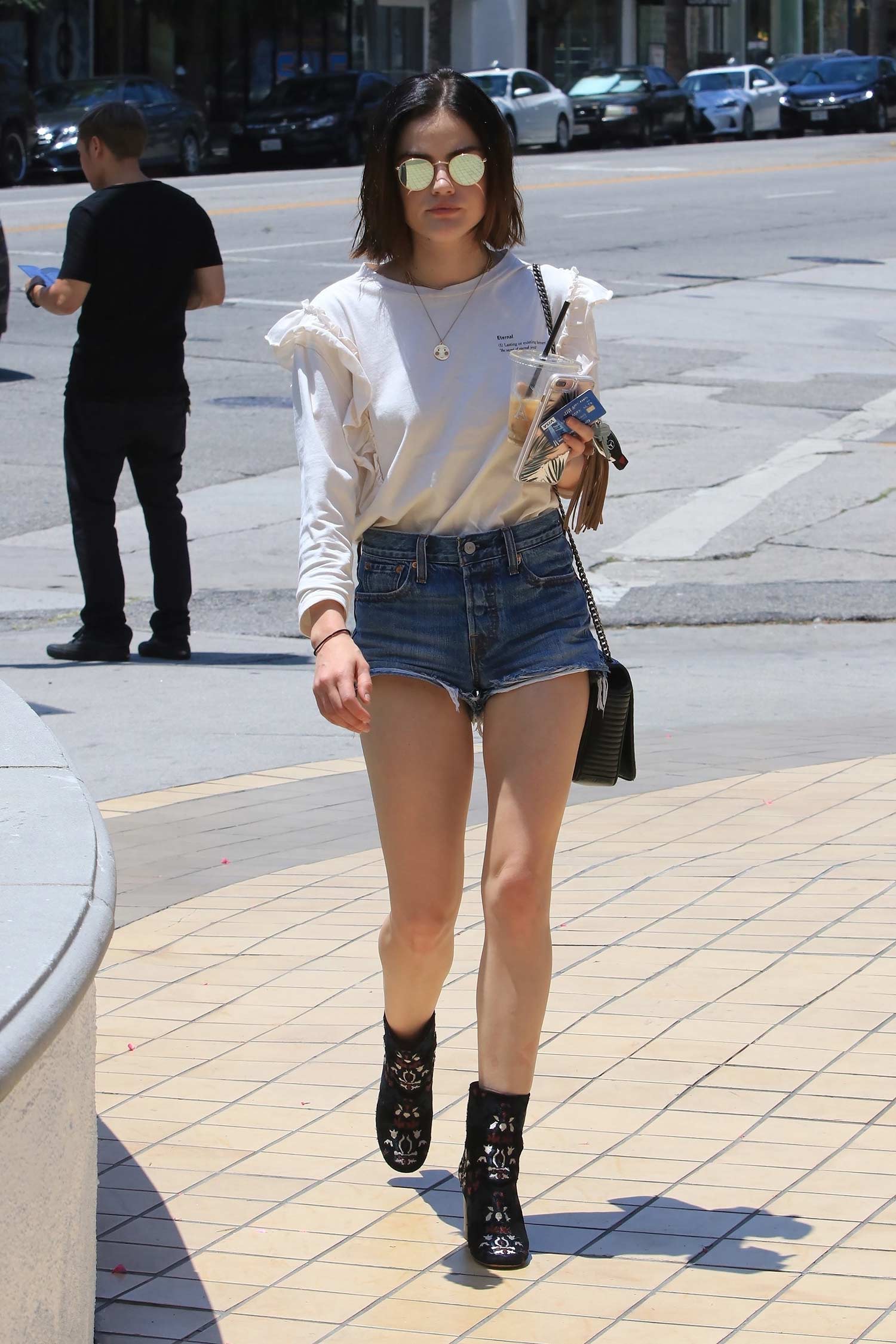 Pretty Little Liars actress, Lucy Hale, stopped by Alfred Coffee to grab a drink before heading up the escalator in Studio City, California. She decided to wear a pair of Vintage Levi's 501 Denim Cut Off Shorts which she styled with a ruffled sweater, a Chanel bag, and some embroidered boots. I love the round mirrored sunglasses that just finish this off!
Vintage Levi's 501 Denim Shorts have been popular for so many years now, especially at music festivals which is where they first started trending, but now they are an every day staple. So much so that other denim brands bring out their own take on the trend and release vintage fit inspired denim shorts as well.
When it comes to denim shorts, I'm pretty sure Levi's is the brand we always see. Remember when it used to be Siwy or Current/Elliott? They took over the denim shorts world quite a few years ago, but the trends have gone back to heritage denim now. What do you think of the way that Lucy Hale styled her pair? Let The Jeans Blog know!
Shop Levi's Jeans at Shopbop.com
Image Credit: Osvaldo / BACKGRID