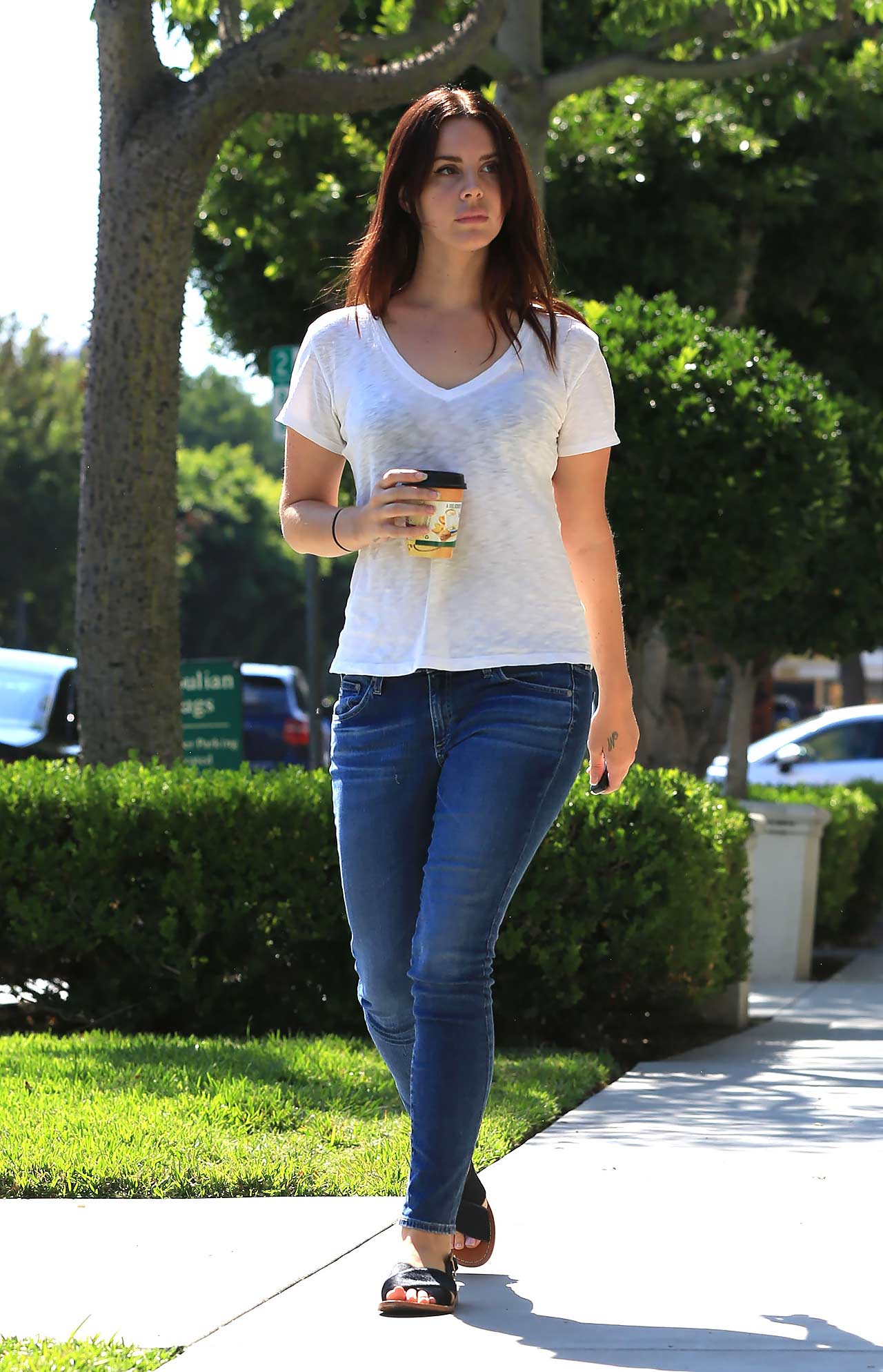 Singer Lana Del Rey did some shopping at Melrose Place in West Hollywood, California a couple of days ago and ran some errands. She was spotted sipping on some coffee and laughing about something as the paparazzi took shots of her walking down the street. I didn't know Lana was 31 as I always thought she was much younger, but like myself, looks are always deceptive so you can never judge someone's age on their appearance, I find.
For her causal outfit, Lana wore a pair of AG The Legging Jeans with a simple white t-shirt and some black flat sandals. I've always loved the combination of a pair of skinny jeans and a t-shirt, although I do often prefer it with heels, I think the sandals are a great choice. This type of look only works when you have a great wash on the jeans and when they fit you perfectly as well. Going for such an understated outfit with a pair of ill fitting jeans without any character to them is a recipe for disaster, so I'm not surprised that Lana chose AG Jeans. The denim brand are known for creating some of the most authentic, vintage inspired, and pretty washes in the business.
I do have one thing to say about these jeans though and that is the fact that I wish Lana took one size down in them. I know she generally prefers slouchier fitting jeans as I've seen from her past choices, but I feel like these would be much more sleek and prettier in one size smaller. What's your opinion of that? If you want to see a review on AG Jeans from me in the past, you should definitely take a look. I've done quite a few of them as it's one of my favourite brands, and the AG The Legging fit is incredible! What do you think of Lana Del Rey in her AG Jeans?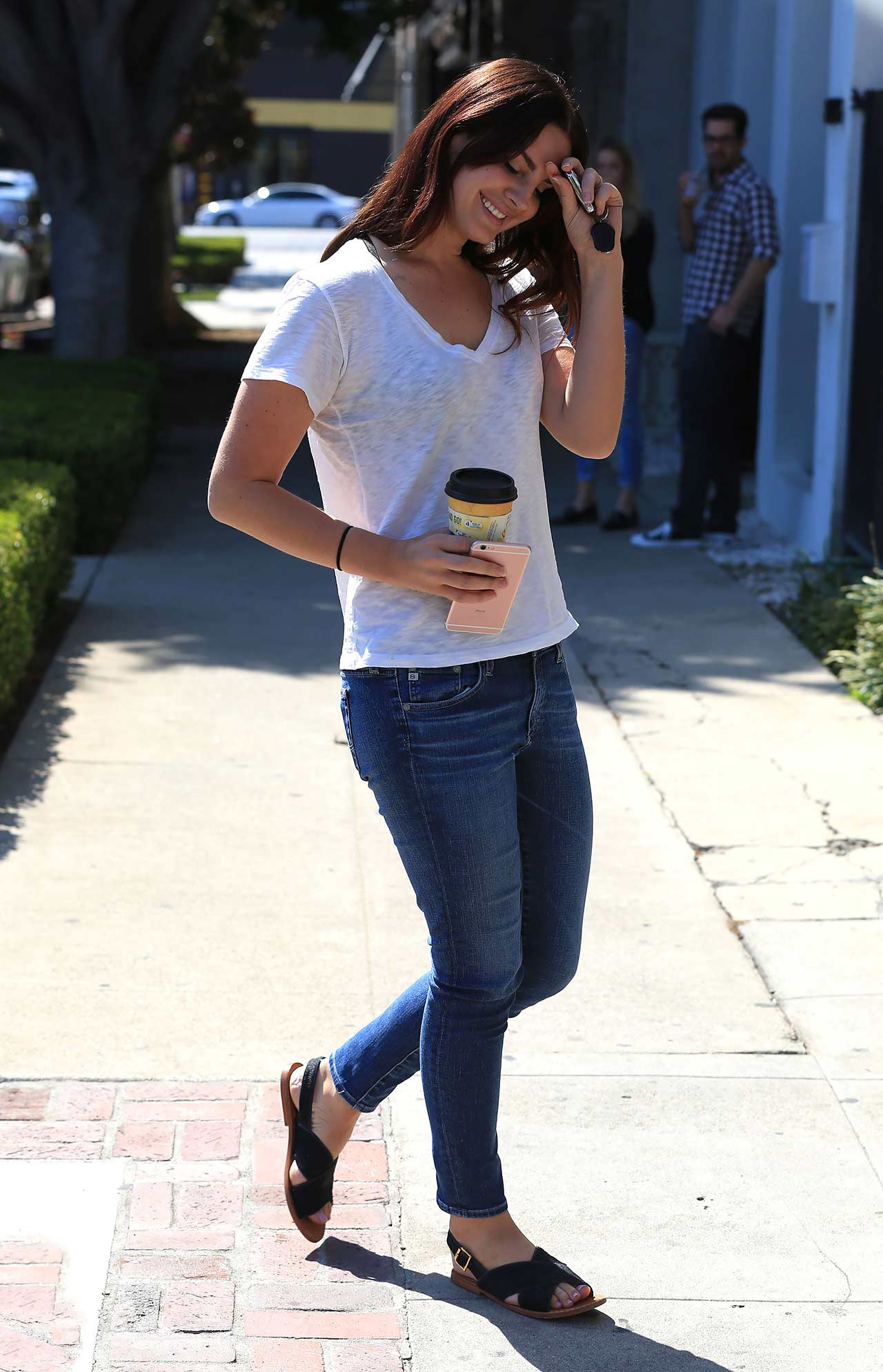 Image Credit: AKM-GSI