Keeping Up With The Kardashians star, Kourtney Kardashian, headed out of the Studio in Calabasas, California after filming some scenes with her family for the show. I know the Kardashian and Jenner sisters always make such an effort with their outfits, it's always a pleasure to blog them.
For her look, Kourtney opted to wear her RE/DONE Levi's Vintage Jeans with a cropped white top and some gold sandals for the day. RE/DONE Levi's has become a favourite of Kourtney's, along with her love of MOTHER Jeans, so I'm not surprised that we're often seeing her in these jeans.
I know we see RE/DONE Levi's and vintage denim in general on all the celebrities, as well as street style stars, but I'm wondering how you readers feel about them? Are you rocking your rigid vintage denim like the stars or do you prefer your skinny jeans? Which Kardashian are you most like, and why? Let us know which of their denim style you are into! I'm still very much into the super stretch skinnies as they're the most flattering to my figure.
Shop RE/DONE Levi's Jeans at Shopbop.com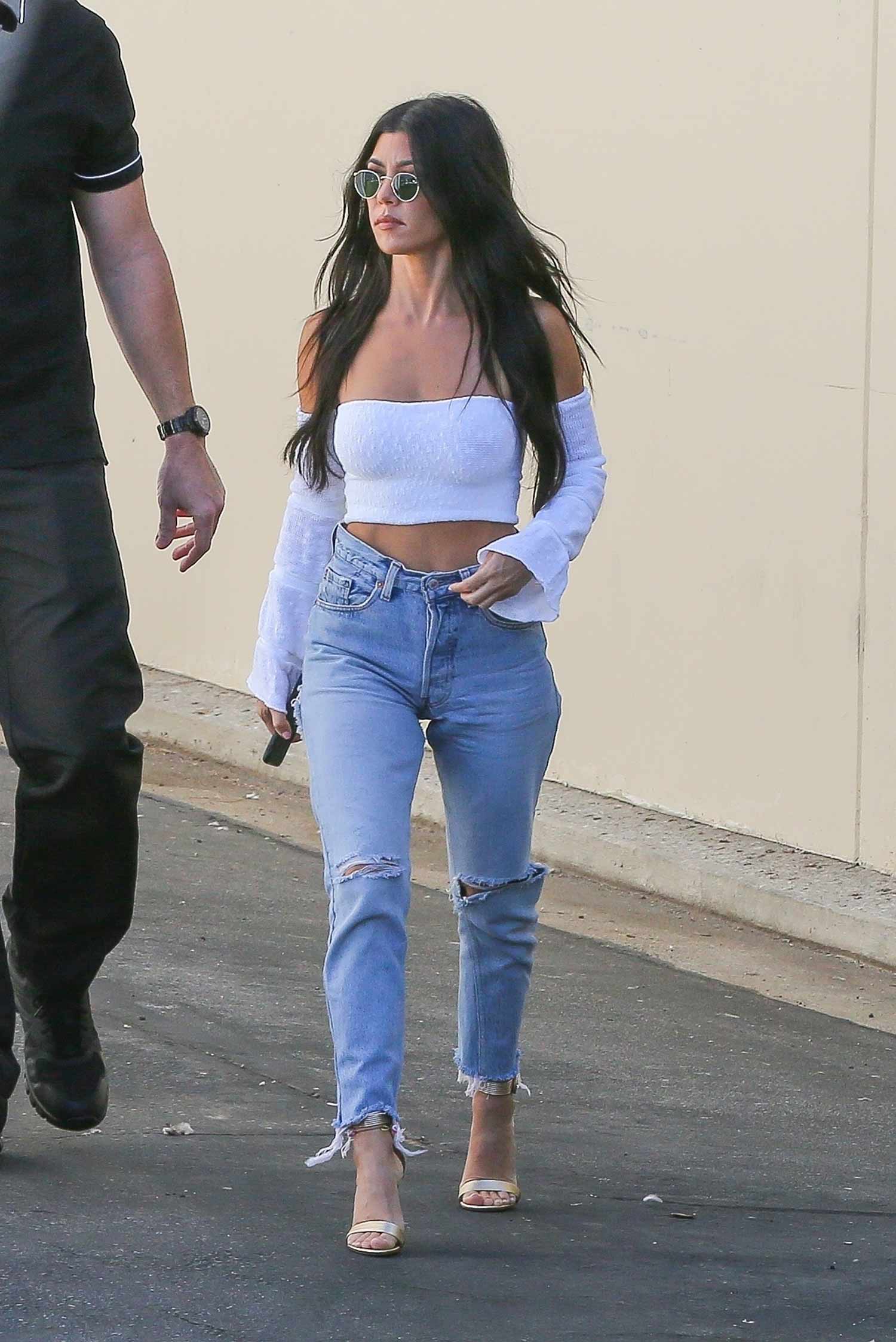 Image Credit: RAAK / CMaidana / BACKGRID